Practice Contacts
Attorneys
Related Industries
Government Relations
Bowles Rice has a long-standing commitment to improve lives and opportunities in the communities in which we live and work, as well as throughout our state and region. That commitment is reflected in the strength, breadth and depth of our Government Relations group. Collectively, the members of the group have decades of experience in successfully advocating for the interests of our clients at the local, state and federal levels.
Many of our firm's attorneys and administrative leadership have worked in public service, drafted legislation, testified or otherwise lobbied the West Virginia Legislature or regulatory agencies, and are ready to provide guidance and support our clients.
We regularly assist clients with bill drafting and in-depth review, technical presentations and issue advocacy, and strategic advice and counseling. We facilitate communications with, access to, and meetings between our clients and local, state and federal policymakers. We lobby on behalf of businesses, industry groups and associations.
Members of our Government Relations group have successfully represented clients before municipal, state and federal government agencies and county boards of education. We have conducted workshops and seminars on effective grassroots and political campaigns, as well as participated in statewide election efforts.
During the Legislative Session, Bowles Rice tracks legislation that may impact our clients and we provide clients with timely updates. And, because effective government relations require a year-round approach, members of our Government Relations group actively participate in industry organizations and associations on government and legislative issues throughout the year.
Our government relations work conforms to the highest ethical standards, including those defined by the West Virginia Governmental Ethics Act.
The former chairman of our Government Relations group, Tom Heywood, served as Chief of Staff and Counsel for former West Virginia Governor Gaston Caperton. He also served as Chairman of West Virginia Governor Earl Ray Tomblin's election committee in 2011 and 2012, and was a member of the Transition Committee for current West Virginia Governor Jim Justice.
Tom was appointed by Governor Tomblin to the West Virginia University Board of Governors in 2016, and by former West Virginia Governor Joe Manchin III to serve as a member of the Judicial Reform Commission in 2009. He was appointed by former West Virginia Governor Cecil Underwood in 1997 to serve as Co-Chairman of the "Yes on 1 Committee," which successfully advocated passage of an amendment to the West Virginia Constitution that permitted the State to invest in stocks. He also served as Chairman of Governor Underwood's Transition Committee on Medicaid, having served as Chairman of the 1995 Medicaid Crisis Panel.
Tom has appeared before numerous legislative and agency committees, and has helped draft and review legislation for more than 30 years. He also has been active in various political, school bond and levy elections.
He was named to the 2020 class of "Lawyers and Leaders" by West Virginia Executive magazine and the West Virginia University College of Law. Tom is a previous recipient of The State Journal's "Who's Who in West Virginia Business" award and named to its list of the "10 Most Influential Business Leaders in West Virginia."
He currently serves as a member of the Board of Directors of the West Virginia Roundtable, Discover the Real West Virginia Foundation and the West Virginia Chamber of Commerce.
Other members of the Bowles Rice Government Relations group include:
J. Mark Adkins, a partner who has extensive experience with financial and energy clients, is a registered lobbyist and regularly works with members of the West Virginia Legislature and administration on behalf of our clients. He served as staff counsel to the West Virginia House of Delegates Judiciary Committee during the 2015 Legislative Session.
Michael E. Caryl served as the West Virginia State Tax Commissioner from 1985 to 1988 and is a former president of the 12-state Southeastern Association of Tax Administrators. He has served as chairman of the State Bar Committee on State and Federal Taxation, as president of the West Virginia Tax Institute, Inc. and as the official reporter for the West Virginia Law Institute's 1992 Property Tax Appeals Reform Project. From 1994 through 2002, he served as chairman of the Taxation of Business Committee of the West Virginia Chamber of Commerce. In 1995, he was elected a Fellow of the American College of Tax Counsel. He served as vice-chair of the Governor's Commission on Fair Taxation (1997‑1999). Mike continues to be involved in West Virginia tax reform today.
J. Fred Earley has nearly 30 years of experience in the health care and insurance industries. He served as President of Highmark Blue Cross Blue Shield West Virginia from 2009 to 2016, with responsibility for all market-facing functions of the company, including sales and marketing, government and public relations and provider contracting and reimbursement. During his tenure as Highmark's President, he oversaw the transitional period during the implementation of the Affordable Care Act. Fred continues to be a highly sought source for the insurance industry and related state and federal matters.
Elizabeth Margolin Frame is a former lobbyist and actively participates in organizations and associations on government and legislative issues. She served as a legal intern in the West Virginia Department of Environmental Protection and is the Policy Co-Chair for Generation West Virginia. She regularly tracks legislation that may impact firm clients.
Richie R. Heath is the leader of the firm's Government Relations team. He served as Chief Legal Counsel and Chief of Staff to West Virginia Senate Presidents Mitch B. Carmichael and William P. Cole prior to joining Bowles Rice. He also served as a Deputy Attorney General to West Virginia Attorney General Patrick Morrisey. From 2009 to 2013, he was Executive Director of West Virginia Citizens Against Lawsuit Abuse, overseeing and implementing the non-profit's legal reform agenda in the state. Richie is the primary author of State of Affairs, the official blog of the firm's government relations team. He was named to The Best Lawyers in America in 2021 for his Government Relations practice.
Roger D. Hunter's primary practice areas include corporate and business law, public finance and municipal bonds, mergers and acquisitions, energy transactions, and securities and SEC matters. He served for 18 years as Chairman of the Investor's Committee of the West Virginia Investment Management Board and is a past member of the West Virginia Trust Fund, Inc., the West Virginia Parkways Authority and previously served as General Counsel to The Greenbrier®, James C. Justice Companies, Inc., and affiliates.
James V. Kelsh focuses his practice on representing motor carriers, industrial consumers, water, sewer and natural gas utilities, and telecommunications carriers in regulatory matters before the Public Service Commission of West Virginia. He also provides extensive assistance to utilities by advising them on infrastructure development projects from conception to completion, and regularly works with municipal governments.
J. Thomas Lane practices in the areas of natural resources, coal, oil and gas, commercial real estate, zoning and land development. He is President of the Charleston City Council, where he has been an elected member since 1987. He is involved in various special projects from homeless shelters to public safety and has organized and oversees task forces to carry out a city plan on comprehensive improvements.
Peter Markham joined Bowles Rice in 2017 after serving as General Counsel to Governor Earl Ray Tomblin from 2012 to 2016. As General Counsel to Governor Tomblin's Office, Peter provided advice and counsel to the governor and his staff, and supervised the legal affairs of the various executive branch agencies. He also served as Governor Tomblin's designee on the Judicial Vacancy Advisory Commission and the State Armory Board and served as the Governor's Designee and Chairman of the School Building Authority.
Marc A. Monteleone's practice includes federal and state taxation, mergers and acquisitions, oil and gas law, construction law, commercial law and real estate development. He also serves as the firm's Managing Partner. Marc has an extensive real estate practice in land use and development law, representing both large and small developers proposing commercial and residential projects. This representation has encompassed many aspects of development, including land use, financing, business structure and construction issues. He authored the design-build legislation, which authorizes the use of design-build services in West Virginia and, because of his experience and knowledge in the design-build process, chaired the West Virginia Design-Build Review Board until 2018. His extensive experience with oil and gas operations resulted in his election to the board of directors of the Independent Oil and Gas Association (IOGAWV), for which he is also past president (2017-2018).
Floyd McKinley "Kin" Sayre currently serves as the city attorney for Martinsburg, West Virginia, and is a member of the West Virginia Home Rule Board. He is also recognized as a leader in matters before the West Virginia Alcohol Beverage Control Administration and West Virginia Lottery Commission, including compliance and licensing. He is a former staff attorney for the West Virginia State Tax Department.
Other members of the firm's Government Relations Team include:
Jordan Nuzum serves the team as a Government Affairs Specialist. He is a registered lobbyist who currently represents hospitality and tourism clients at the Capitol. In 2014, he was hired as the Deputy Press Secretary for the West Virginia Attorney General's Office. Following his time in that role, Jordan spent almost five years with the West Virginia Legislature, where he served as the legislative policy analyst for two Senate Presidents, Director of Legislative Rule-Making and Legislative Analyst for the Senate Judiciary Committee. Jordan has multiple years of experience in public relations, public policy and government administration.
For more information about the Bowles Rice Government Relations group, contact Tom Heywood.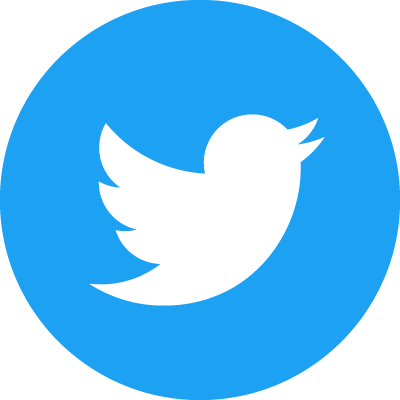 Follow the Government Relations Team on Twitter.
News
Presentations & Events
Presentation: Education v. Lobbying: Making Your Case Without Crossing the Line by Richard R. Heath, Jr.

The Center for Rural Health Development
Articles & Alerts
West Virginia Law Review, Volume 121, Issue 1

,

Fall 2018

The Community Banker

,

Quarter 4 | 2018

The Community Banker

,

Quarter 2 | 2018
Views & Visions
Blog Posts
State of Affairs

,

March 18, 2022

State of Affairs

,

August 6, 2021

State of Affairs

,

April 15, 2021

State of Affairs

,

March 11, 2021

State of Affairs

,

November 10, 2020

State of Affairs

,

September 30, 2020

State of Affairs

,

July 27, 2020

State of Affairs

,

July 15, 2020

State of Affairs

,

June 10, 2020

State of Affairs

,

May 21, 2020

State of Affairs

,

May 8, 2020

State of Affairs

,

April 27, 2020

State of Affairs

,

April 23, 2020

State of Affairs

,

April 15, 2020

State of Affairs

,

April 1, 2020

State of Affairs

,

March 24, 2020

State of Affairs

,

March 19, 2020

State of Affairs

,

March 12, 2020

State of Affairs

,

January 8, 2020

State of Affairs

,

October 28, 2019

State of Affairs

,

August 12, 2019

State of Affairs

,

July 30, 2019

State of Affairs

,

July 12, 2019

State of Affairs

,

June 21, 2019

State of Affairs

,

May 22, 2019

State of Affairs

,

April 22, 2019

State of Affairs

,

April 5, 2019

State of Affairs

,

March 28, 2019

State of Affairs

,

March 21, 2019
View Expanded