Clerkships
Law Clerk to The Honorable John A. Field, Jr., Judge, U.S. Circuit Court of Appeals for the Fourth Circuit (1982-83)
Education
J.D., Harvard Law School (1982)
Editor, Harvard International Law Journal
B.A., Stanford University, with distinction (1978)
Phi Beta Kappa Honorary Society
Admissions
Supreme Court of Appeals of West Virginia
U.S. District Court for the Southern District of West Virginia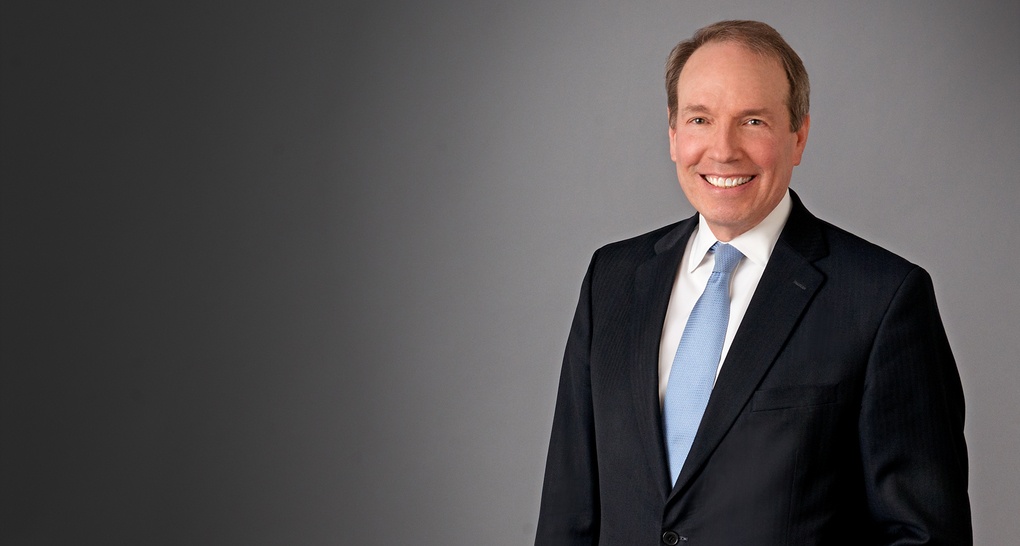 Thomas A.
Heywood
Partner
Tom is Chair of Business Development and the immediate past Managing Partner of Bowles Rice, a position he held from 2008 to 2022. Tom has significant experience in health care, banking and corporate/commercial law, and is frequently called upon by clients and community leaders for advice on business matters related to acquisitions, divestitures and other transactional matters. An experienced facilitator, he regularly assists businesses and organizations in the strategic planning process.

As a former Chief of Staff to the Honorable Gaston Caperton, Governor of West Virginia, Tom has extensive experience working with government officials at the federal, state and local levels, and is an active member of the Bowles Rice Government Relations team.

Tom serves on many charitable and non-profit boards, and actively participates in various business and economic development organizations and trade associations, including the Claude Worthington Benedum Foundation, the Discover the Real West Virginia Foundation, the West Virginia Roundtable, the West Virginia Manufacturers Association, the West Virginia Chamber of Commerce, the Kanawha County Library Foundation and West Virginia University Health System, Inc.
Tom is active as a leader in many civic initiatives and organizations, and has received numerous awards for his public service.
Professional Highlights
West Virginia Sesquicentennial Celebration (Chairman, 2013)
Chair of Governor Earl Ray Tomblin's election campaigns (2011 and 2012)
Member, Judicial Reform Commission (2009)
Affordable Insurance Workgroup (Chairman, 2005)
Health Advisory Council (Co-Chairman, Finance & Benefits Committee, 2002-2003)
TANF Advisory Council (Chairman, 2001)
Community and Technical College Implementation Board (Chairman, 2000)
Celebration 2000 (Co-Chairman, 1999-2000)
"Yes on 1 Committee" (Stock Investment Amendment to West Virginia Constitution, Co-Chairman, 1998)
Transition Committee on Medicaid (Chairman, 1997)
Medicaid Crisis Panel (Chairman, 1995)
Various Kanawha County levy and bond committees (1992-present)
Chief of Staff and Counsel to the Honorable Gaston Caperton, Governor of West Virginia (1989-1993)
Honors
Generation West Virginia Lifetime Achievement Award (2023)
Buckskin Council's Good Scouter Award (2022)
Lawyers and Leaders Award (2020), presented by West Virginia Executive and the West Virginia University College of Law
Champion for Children, West Virginia Kids Count (2019)
YMCA Spirit of the Valley Award (2017)
Class of 2016 Sharp Shooters, presented by West Virginia Executive
Fellow, American Bar Association (2010)
Fellow, West Virginia Bar Foundation (2010)
Peer-Review Rated AV by Martindale-Hubbell
Named to The Best Lawyers in America ® (Health Care Law; Corporate Law; Government Relations Practice; Mergers and Acquisitions Law) 1999-present
Recognized by Chambers USA: America's Leading Lawyers for Business for Corporate/Commercial Law and Corporate/Commercial: Healthcare
Recognized by Super Lawyers (Mergers & Acquisitions), 2007-2011, 2013-present
Named one of the "10 Most Influential Business Leaders in West Virginia" by The State Journal (2012)
Named among "Who's Who in West Virginia Business" by The State Journal (2010)
James R. Thomas Community Volunteer Award, awarded by the Charleston Area Alliance (2010)
Alliance Leader for Children Award, awarded by the Alliance for Children (2006)
Margaret Baldwin Friend of Education Award, awarded by the West Virginia Education Association (2000)
Sam Walton Community Leadership Award, awarded by the Charleston Regional Chamber of Commerce and Development (1999)
Citizen of the Year, awarded by the National Association of Social Workers (1999)
Distinguished Service Award, awarded by the West Virginia Hospital Association (1996)
Friend of Education Award, awarded by the Kanawha County Education Association (1995)
News
Best Lawyers in America®

,

August 20, 2020
Articles & Alerts
American Rescue Plan Act e-Alert

,

March 19, 2021

Bowles Rice Banking Alert

,

April 2016
Views & Visions
Celebrating Our Centennial: 100 Years of Advocacy, Counsel, Leadership and Service
Professional Affiliations
American Bar Association
Claude Worthington Benedum Foundation (Board Chair, Trustee)
Clay Center for the Arts and Sciences of West Virginia (Advisory Board)
Council on Philanthropy (Chair)
Discover the Real West Virginia (Board of Directors)
The Heritage Farm Foundation (Advisory Board Member)
Herscher Foundation (Board of Directors)
INNOVA Investment Advisory Committee
Kanawha County Library Foundation (Chair)
Reconnecting McDowell, Inc. (Board of Directors)
Southern West Virginia Community and Technical College (former Board Chair)
West Virginia Chamber of Commerce (Board of Directors)
West Virginia Manufacturers Association (Government Affairs Committee)
West Virginia Roundtable (Board of Directors)
West Virginia United Health System, Inc. (Board of Directors, Vice Chair)
West Virginia University (former Member, Board of Governors)