Practice Areas
Education
J.D., University of Virginia School of Law (1994)
B.A., cum laude, St. Joseph's University, Philadelphia, Pennsylvania (1988)
Admissions
Supreme Court of Appeals of West Virginia
U.S. District Court for the Southern District of West Virginia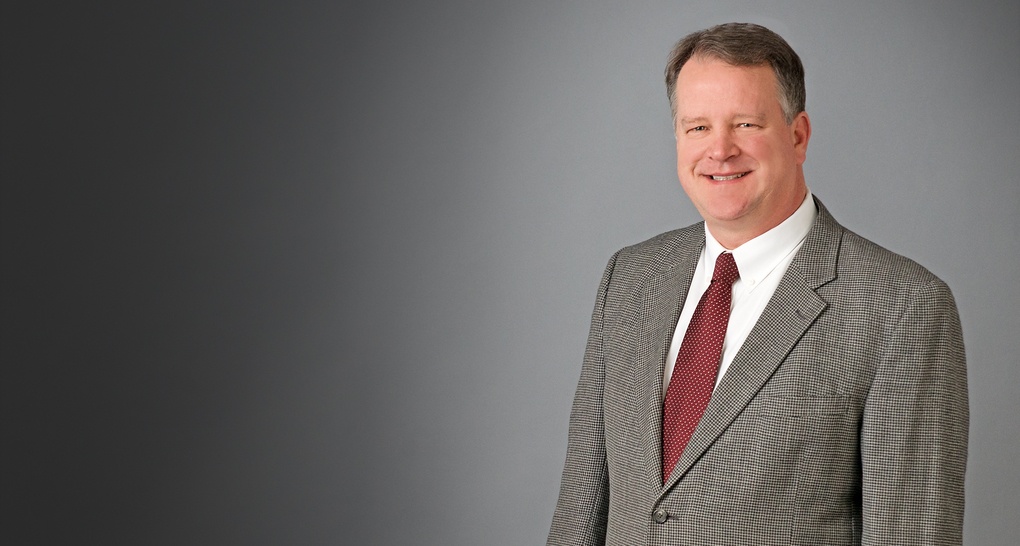 James Kelsh leads Bowles Rice's Infrastructure and Public Utilities practice areas. He is involved with entities involved on all sides of broadband, utility scale solar, water, sewer, electric, telecommunications, natural gas, solid waste, local government, and motor carrier services. He focuses his practice on representing clients before the Public Service Commission of West Virginia. He also provides extensive assistance by advising clients on regulatory and financial matters concerning infrastructure development projects from conception to completion.
Prior to his work in private practice, Jim served as a Staff Attorney with the West Virginia Public Service Commission from 1996 to 2000. As a PSC Staff Attorney, he led a comprehensive revision of the Procedural Rules of the Commission.
Jim is certified by the West Virginia Infrastructure and Jobs Development Council and regularly attends meetings of the Infrastructure Council. He has assisted utilities with scores of projects involving the full range of funding sources.
Professional Highlights
Recognized in the 2024 Edition of Best Lawyers in America for Municipal Law
Successfully prosecuted the first siting certificate for a utility scale exempt wholesale generator solar project to the PSC
Represents the West Virginia Broadband Enhancement Council
Successfully obtained dozens of certificates of convenience and necessity for municipal utilities and public service districts
Successfully prosecuted dozens of rate cases
Obtained the first PSC approved special electric rate for a large industrial consumer
Obtained a certificate of need for a solid waste transfer station
Completed Certificate Projects
Central Boaz Public Service District, Case No. 16-1344-PSD-CN
Claywood Park Public Service District, PSC Case No. 14-0248-PSD-CN
Claywood Park Public Service District, 2016 water project approved by Wood County Commission
Union Williams Public Service District, PSC Case No. 14-1033-PWD-CN
Greater Marion Public Service District, PSC Case No. 12-0571-PSD-CN
Gilmer County Pubic Service District, PSC Case No. 12-1380-PWD-CN-PC
Hundred Littleton Public Service District, PSC Case No. 15-1602-PWD-CN-PW
Jane Lew Public Service District, PSC Case No. 09-1043-PSD-PC-CN
Preston County Public Service District No. 4, PSC Case No. 11-1435-PWD-CN & 16-0045-PWD-CN
City of Oak Hill, Case No. 16-1347-S-PC-CN
Nicholas County Solid Waste Authority, Case No. 17-1340-SWF-PC-CN
Presentations & Events
Presentation: The West Virginia Ethics Act, Open Governmental Proceedings Act and Parliamentary Procedure, West Virginia Public Service Commission Municipal Utilities, and Public Service Districts by James V. Kelsh

Bridgeport, West Virginia

,

April 13, 2023

Presentation: New Goldrush - Sifting Through the Infrastructure Investment and Jobs Act for Mountain State Opportunities by Patrick C. Timony, Sharon M. Menchyk and James V. Kelsh

West Virginia Construction & Design EXPO

Charleston Coliseum and Convention Center, Charleston, West Virginia

,

March 24, 2022

Presentation: Federal Funding for the Mountain State: Making Dollars and Sense of the American Rescue Plan Act and Infrastructure Investment and Jobs Act by Roger G. Hanshaw, Richard R. Heath, Jr. and James V. Kelsh

West Virginia Economic Development Council | 2022 Legislative Conference

Embassy Suites, Charleston, West Virginia

,

January 19, 2022
Articles & Alerts
American Rescue Plan Act e-Alert

,

March 19, 2021

Corporate Governance and Compliance e-Alert

Corporate Governance and Compliance e-Alert

,

March 2, 2021
Blog Posts
In Focus

,

November 17, 2020
Professional Affiliations
West Virginia Rural Water Association
West Virginia Waste Haulers Association
West Virginia Municipal League
Municipal Attorneys Association
American Water Works Association
National Association of Clean Water Agencies
Community/Civic Activities
Christ Church United Methodist, Charleston, West Virginia
Kanawha Valley Trail Alliance
Mountain State Wheelers