Education
J.D., Washington and Lee University School of Law (2015)
Moot Court, National Team Member
Moot Court Executive Board, Negotiation Administrator
B.A., magna cum laude, Political Science, Central Connecticut State University (2011)
Golden Key International Honor Society
Admissions
District of Columbia
Supreme Court of Appeals of West Virginia
U.S. District Courts for the Northern and Southern Districts of West Virginia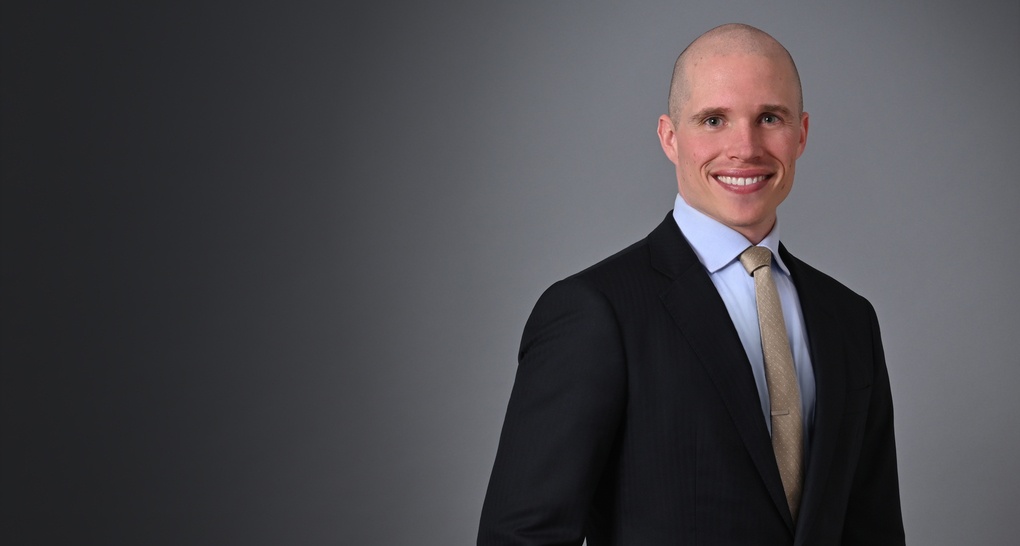 Marc Mignault is a member of the Bowles Rice Energy Group and is leading the Bowles Rice Nuclear Energy Team. Marc focuses his practice on the potential for nuclear energy in West Virginia and Appalachia, lobbying on behalf of nuclear energy and alternative fuels, energy litigation, business litigation, and related matters. He is a Super Lawyers ® Rising Star, recognized as a Top-Rated Energy Attorney in West Virginia. Marc has represented clients before Circuit Courts, the Supreme Court of Appeals of West Virginia, and the United States District Courts for the Northern and Southern Districts of West Virginia. He is also licensed to practice in the District of Columbia.
Marc's experience is vast and varied, and includes representation of and engaging in:
Large and small energy extraction, production, and transmission clients
Wind and solar energy companies seeking PSC siting certificates
Manufacturing companies in environmental cleanup efforts
Lobbying on behalf of nuclear energy
Assisting nuclear energy companies exploring opportunities in West Virginia
Drafting and supporting state and federal legislation on nuclear energy and energy policy
Oil & Gas companies in complex litigation concerning royalties, trespass, and business interruption claims
Insurance companies in declaratory judgment actions in federal court
Insurance agents in complex error and omission matters
State agencies in first amendment, labor and employment, WPCA, and civil rights matters
A national chain pharmacy in opioid litigation in various state and federal jurisdictions
Property, energy, and agricultural organizations in drafting and submitting amicus curiae briefs on their behalf
Employers in unemployment hearings
Marc earned his law degree from the Washington and Lee University School of Law, where he was a Moot Court National Team Member; Moot Court Executive Board Administrator; and a member of the Community Legal Practice Center, where he successfully argued on behalf of clients in family law matters and non-profit organizations. He also served as a member of the Southwest Virginia Innocence Project, a group whose mission is to free those innocent people who remain incarcerated.
For his undergraduate studies, Marc attended Central Connecticut State University, where he earned his degree, magna cum laude, in Political Science.
Honors
Recognized as "Rising Star" in West Virginia by

Super Lawyers

®

(Business Litigation), 2021-present;
News
Presentations & Events
Presentation: New Nuclear – What It Means and How West Virginia Can Benefit by Marc Mignault

Bowles Rice | Charleston, West Virginia

,

May 11, 2022
Articles & Alerts
Bowles Rice Industry Analysis

,

May 25, 2023
Blog Posts
Splitting Stigmas

,

June 6, 2023

Splitting Stigmas

,

April 24, 2023

Splitting Stigmas

,

February 9, 2023

Splitting Stigmas

,

December 21, 2022

Splitting Stigmas

,

December 9, 2022

Splitting Stigmas

,

November 3, 2022

Splitting Stigmas

,

October 18, 2022

Splitting Stigmas

,

September 19, 2022

Splitting Stigmas

,

August 29, 2022

Splitting Stigmas

,

August 5, 2022

Splitting Stigmas

,

August 4, 2022

Splitting Stigmas

,

July 15, 2022

Splitting Stigmas

,

June 29, 2022

Splitting Stigmas

,

June 20, 2022

Splitting Stigmas

,

June 9, 2022
Professional Affiliations