Practice Areas
Clerkships
Law Clerk to the Honorable Robert B. King, Circuit Judge of the United States Court of Appeals for the Fourth Circuit
Education
B.A., summa cum laude, Virginia Tech (2000)
J.D., West Virginia University College of Law (2003)
Mountain Honorary
Moot Court National Team
M.Sc., with merit, Law, Anthropology and Society, The London School of Economics (2006)
Admissions
Supreme Court of the United States
United States Court of Appeals for the Fourth Circuit
United States Court of Appeals for the Sixth Circuit
Supreme Court of Appeals of West Virginia
U.S. District Court for the Northern District of West Virginia
U.S. District Court for the Southern District of West Virginia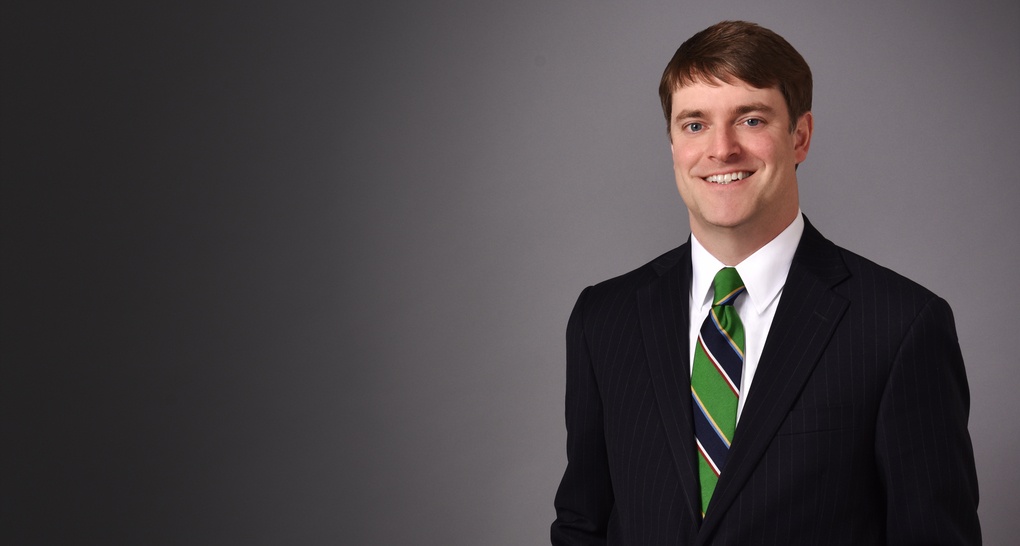 Peter G. Markham provides general counsel and civil litigation services to businesses, health care providers and insurers, and public officials and agencies. Clients requiring government relations assistance also benefit from Peter's substantial experience in state government. From 2012 to 2017, Peter served as General Counsel to former West Virginia Governor Earl Ray Tomblin.
Peter's recent work at Bowles Rice includes advising and representing:
A state agency defending an employment discrimination suit;
A minority shareholder advancing a derivative action;
A public body enforcing a commercial lease;
Private businesses protesting public procurements;
A housing authority navigating Freedom of Information Act requests;
A highway authority advancing a major public road building project;
A federally qualified health center defending administrative sanctions levied by the Centers for Medicare & Medicaid Services;
A doctor challenging a hospital's non-compete agreement;
A volunteer organization negotiating contracts to assist in flood relief efforts;
A hospital defending unlawful debt collection allegations;
Wind farm owners and operators interacting with government officials and legislators on legislation and new projects;
Oil and gas operators engaged in lease disputes;
Public employees contesting alleged Ethics Act violations; and
A community college and a state council requiring general counsel services.
Peter has been practicing law since 2003. As Governor Tomblin's General Counsel, Peter advised on legal and policy matters involving federal and state law, the West Virginia budget, ethics, procurement and crisis management.
Peter's responsibilities also included serving as chairman of the School Building Authority of West Virginia and supervising the distribution of more than $300 million for construction projects. He also drafted legislation, coordinated agency rulemaking efforts, and developed a comprehensive oil and gas leasing program for state properties, generating millions of dollars for improvements to state parks, forests, and wildlife management areas. In addition, Peter's public service included serving as chairman of the West Virginia Infrastructure and Jobs Development Council and as a member of the State Armory Board. Significantly, Peter assisted in the governor's selection of more than 20 circuit and family court judges as a member of the Judicial Vacancy Advisory Commission.
Peter's notable prior litigation experience includes:
Defending a global private equity company and its chairman in wrongful death actions arising out of the Sago Mine Disaster;
Defending a labor organization in a class action alleging computer crimes and theft of trade secrets;
Defending financial institutions and retailers in commercial litigation, including actions asserted under the West Virginia Consumer Credit and Protection Act; and
Performing appellate advocacy in the Supreme Court of Appeals of West Virginia and federal courts in tort, constitutional law, legal malpractice and civil rights matters.
Additionally, Peter serves on the Bowles Rice recruiting committee and heads the firm's Broadband practice group.
Professional Highlights
General Counsel and Deputy Chief of Staff to former West Virginia Governor Earl Ray Tomblin (2012 - 2017)
West Virginia Representative, Advisory Committee on Rules and Procedures for the United States Court of Appeals for the Fourth Circuit (2012-2018)
Member, West Virginia State Bar – Appellate Committee (2019 - Present)
Presentations & Events
Presentation: The West Virginia Consumer Credit & Protection Act, by Peter G. Markham, Julia A. Chincheck, Floyd Boone and Zachary J. Rosencrance

Overview of Debt Collection Provisions and Recommended Best Practices

Presentation: Top 5 Issues to Consider in Launching a Broadband Cooperative, by Peter Markham, Berkeley Bentley and Jeffrey Ray

Embassy Suites, Charleston, West Virginia

,

January 23, 2018

Presentation: West Virginia Broadband Cooperatives - An Overview, by Peter Markham, Berkeley Bentley and Jeffrey Ray

Marmet Town Hall, Marmet, West Virginia

,

November 2, 2017

Presentation:  The Role of the Governor's Office in the Legislative Process

West Virginia University College of Law

Morgantown, West Virginia

,

Fall 2014, 2015, 2016 and 2017

Presentation:  Combating Derechos, Water Crises & Locusts:  An Overview of State of Emergency Powers and Law

West Virginia Bar Association, 128th Annual Meeting

White Sulphur Springs, West Virginia

,

Summer 2014

Presentation:  The Roles and Responsibilities of the Governor's Legal Team

West Virginia University

Morgantown, West Virginia

,

Fall 2012, 2013 and 2016

Presentation:  The State's Emergency Response to the Derecho

Utilities, Telecommunications and Energy Coalition's Annual Meeting

Parkersburg, West Virginia

,

2012

Presentation:  The Governor's Emergency Powers

Joint Assembly of the Senate and House of Delegates of West Virginia

Charleston, West Virginia

,

2015 Regular Session

Panelist:  Legislation that Could Affect Your Clients and Their Cases:  2015 Legislative Preview

West Virginia Association for Justice Mid-Winter Convention and Seminar

Charleston, West Virginia

,

January 9, 2015
Views & Visions
Professional Affiliations
Member, West Virginia State Bar – Appellate Committee (2019 - Present)
Member, West Virginia Chamber of Commerce – Government Relations Committee
Judge John A. Field, Jr. American Inn of Court
Community/Civic Activities
Committee Member, Vote Yes! Our Schools. Our Community. (2018 excess levy campaign for Kanawha County Public Schools)