Practice Areas
Education
J.D., Wake Forest University School of Law (2002)
B.A., magna cum laude, Political Science, Hampden-Sydney College (1999)
Admissions
Supreme Court of Appeals of West Virginia
U.S. District Court for the Northern District of West Virginia
U.S. District Court for the Southern District of West Virginia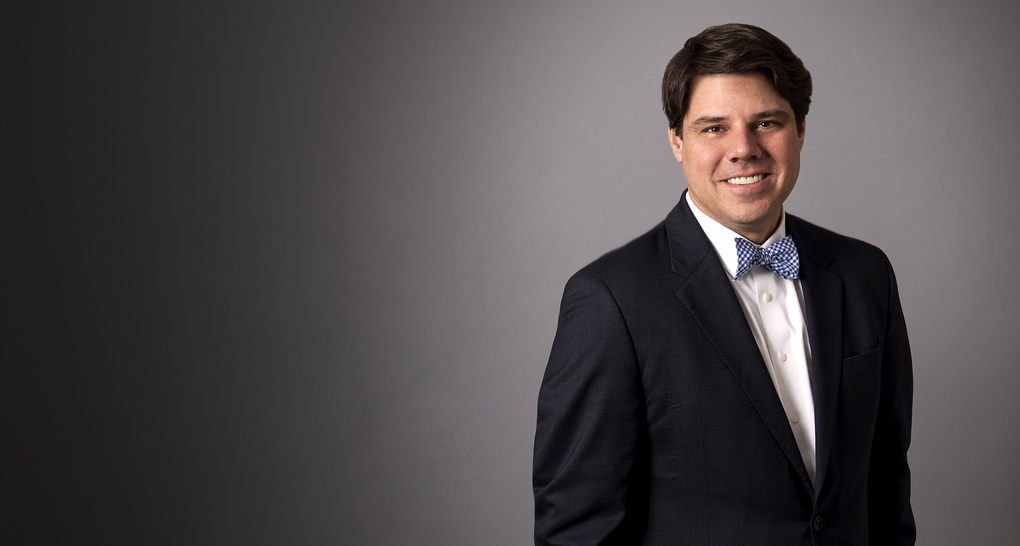 Richard R.
Heath, Jr.
Special Counsel
Richard "Richie" Heath, Jr. concentrates his practice in the area of government relations and serves as leader of the firm's Government Relations team.. Prior to joining the firm, he was Chief Legal Counsel and Chief of Staff for West Virginia Senate Presidents Mitch B. Carmichael and William P. Cole. He also served as a Deputy Attorney General to West Virginia Attorney General Patrick Morrisey.
Richie's experience in public policy, government relations and executive management is extensive. From legislative drafting and in-depth legal analysis to research and communications, his background in the public, private and non-profit sectors provides the ability to offer clients measured, insightful results. In addition, Richie has significant practice in the areas of economic development, constitutional law and civil justice reform, and he regularly assists on campaign finance and election law matters.
Richie's practice also includes work in the hospitality, gaming and tourism industry as well as the state's burgeoning industrial hemp and medical cannabis field. He is the primary author of State of Affairs, the official blog of the Bowles Rice Government Relations team.
A 2002 graduate of the Wake Forest University School of Law, Richie was selected a National Member of the Order of the Barristers, an honorary organization limited to graduating law students and practicing lawyers who demonstrate exceptional skill in trial advocacy, oral advocacy and brief writing. He earned his bachelor's degree, magna cum laude, in political science from Hampden-Sydney College in Virginia.
Professional Highlights
Chief Legal Counsel to the West Virginia Senate (December 2014 - December 2017)
As Chief Legal Counsel to the West Virginia Senate, co-authored several significant pieces of legislation, including, but not limited to:

SB 1 - Establishing the West Virginia Workplace Freedom Act (2016)
SB 7 - Establishing the Wrongful Conduct Rule (2016)
SB 13 - Reinstating the "open and obvious" doctrine for premises liability (2015)
SB 15 - Adopting the learned intermediary doctrine as a defense to civil actions (2016)
SB 411 - Creating the Asbestos Bankruptcy Trust Claims Transparency Act and Asbestos and Silica Claims Priorities Act (2016)

As Chief Legal Counsel to the West Virginia Senate, assisted in significant litigation, most notably in the case of State ex rel. Biafore v. Tomblin and the recent legal challenge to West Virginia's Workplace Freedom Act (2016)
Deputy Attorney General to West Virginia Attorney General Patrick Morrisey (January 2013 - December 2014)
Executive Director, West Virginia Citizens Against Lawsuit Abuse (May 2009 - January 2013)
Published in:
Honors
Named to

The Best Lawyers in America

® (Government Relations) 2021

National Member of the Order of the Barristers
Named to "Generation Next: 40 Under 40" by

The State Journal

(2015)
Recipient of CALI Awards (recognition for achieving the highest grade in a particular subject) at Wake Forest University School of Law:

Legal Research and Writing
News
Best Lawyers in America®

,

August 20, 2020
Presentations & Events
Presentation: Education v. Lobbying: Making Your Case Without Crossing the Line by Richard R. Heath, Jr.

The Center for Rural Health Development

Panelist: Legal & Regulatory Reform: A Pathway of Hope for Appalachia

West Virginia Law Review Appalachian Justice Symposium

Morgantown, West Virginia

,

February 23, 2018

Panelist: 2016 Legislative Update

Associated Builders and Contractors of West Virginia Winter Conference

White Sulphur Springs, West Virginia

,

January 2016

Panelist: The Historic 2015 Legislative Session in West Virginia

American Tort Reform Association Legislative Conference

Atlanta, Georgia

,

November 9, 2015

Panelist: Legislation That Could Affect Your Clients and Their Cases - 2015 Legislative Preview

West Virginia Association for Justice Mid-Winter Convention and Seminar

Charleston, West Virginia

,

January 22, 2015
Articles & Alerts
Bowles Rice e-Alert

,

July 2019

West Virginia Law Review, Volume 121, Issue 1

,

Fall 2018

The Community Banker

,

Quarter 4 | 2018

Making Sense of the West Virginia Medical Cannabis Act by Richard R. Heath, Jr.

West Virginia Farm Bureau News

,

August 2018

The Community Banker

,

Quarter 2 | 2018
Views & Visions
Blog Posts
State of Affairs

,

August 6, 2021

State of Affairs

,

April 15, 2021

State of Affairs

,

March 11, 2021

State of Affairs

,

November 10, 2020

State of Affairs

,

September 30, 2020

State of Affairs

,

July 27, 2020

State of Affairs

,

July 15, 2020

State of Affairs

,

June 10, 2020

State of Affairs

,

May 21, 2020

State of Affairs

,

May 8, 2020

State of Affairs

,

April 27, 2020

State of Affairs

,

April 23, 2020

State of Affairs

,

April 15, 2020

State of Affairs

,

April 1, 2020

State of Affairs

,

March 26, 2020

State of Affairs

,

March 24, 2020

State of Affairs

,

March 19, 2020

State of Affairs

,

March 12, 2020

State of Affairs

,

January 8, 2020

State of Affairs

,

November 20, 2019

State of Affairs

,

October 28, 2019

State of Affairs

,

October 3, 2019

State of Affairs

,

September 10, 2019

State of Affairs

,

August 12, 2019

State of Affairs

,

July 30, 2019

State of Affairs

,

July 12, 2019

State of Affairs

,

June 21, 2019

State of Affairs

,

June 11, 2019

State of Affairs

,

May 22, 2019

State of Affairs

,

May 14, 2019

State of Affairs

,

April 22, 2019

State of Affairs

,

April 5, 2019

State of Affairs

,

March 28, 2019

State of Affairs

,

March 21, 2019
Community/Civic Activities
Deacon – First Presbyterian Church, Charleston, WV
Past President – Fund for the Arts West Virginia