Morgantown, WV
University Town Centre
125 Granville Square
Suite 400
Morgantown, WV 26501
Practice Areas
Education
J.D., West Virginia University College of Law (1999)
B.A., West Virginia University (1996)
Admissions
Supreme Court of Appeals of West Virginia
U.S. Court of Appeals for the Fourth Circuit
U.S. District Courts for the Northern and Southern Districts of West Virginia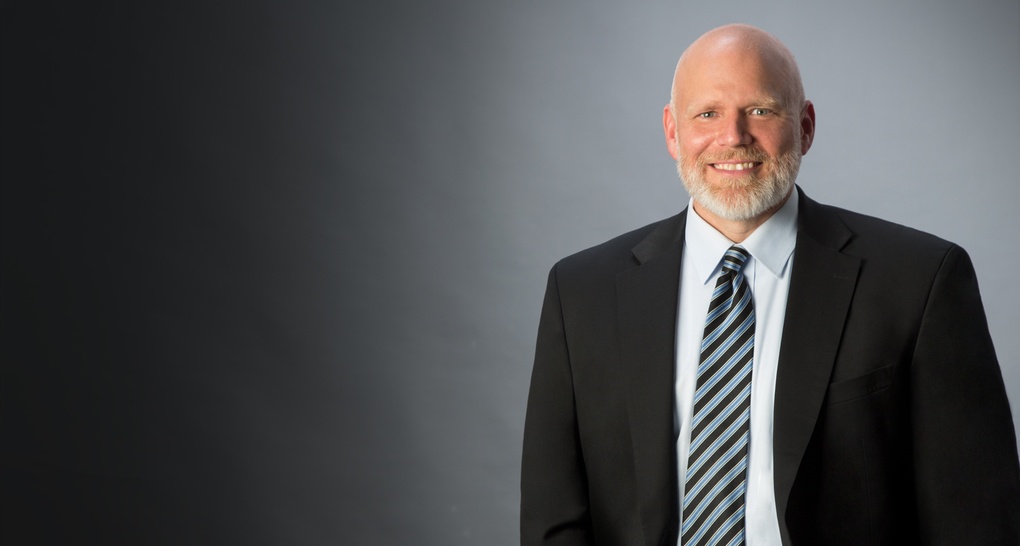 Brock Malcolm is the leader of the Bowles Rice Health Care Practice Group. Prior to joining the firm, he served as Chief Operations Officer, In-house Legal Counsel and Privacy Officer for Community Care of West Virginia, Inc. (CCWV), a Federally Qualified Health Center with operations in eight West Virginia counties.
With experience unique to rural and community care, Brock brings a deep understanding of regional health issues to the team. He served on the Medical Subcommittee of the U.S. Attorney's Addiction Action Plan task force in connection with his role as a member of CCWV's Pain Management Committee. As former Chair for the Partners In Health Network, he worked toward a rational approach to health care delivery and access to essential health services in West Virginia's rural communities.
Brock is the primary author of the firm's West Virginia Health Care Law blog. He also serves as President of Healthy Harrison, a coalition of local health care and business leaders who work together with a common goal of measurably improving the health and wellness of the citizens of Harrison County, West Virginia. In 2020, he was named President-elect of the West Virginia Rural Health Association.
Professional Highlights
Leader, Bowles Rice Health Care Practice Group
Honors
Recognized by Chambers USA: America's Leading Business Lawyers

(Healthcare)
Named to

The Best Lawyers in America

® (Health Care Law), 2022
Presentations & Events
Panel: Substance Use in West Virginia: A 2022 Legislative Debrief – Successes, Challenges and Opportunities to Come, Facilitated by Brock Malcolm

WV Hope in Action Alliance

Presentation: COVID-19 Unmasked! – Revealing the Challenges Facing Area Businesses by Pamela Ferrell and Brock Malcolm

Chamber of Commerce of the Mid-Ohio Valley

Webinar

,

December 3, 2020

Presentation: Conducting Effective Workplace Investigations by Brock Malcolm

North Central West Virginia Society for Human Resource Management

Webinar

,

November 12, 2020

Presentation: COVID-19 Unmasked! – Revealing the Challenges Facing HR Professionals by Pamela Ferrell and Brock Malcolm

West Virginia Chamber of Commerce / 2020 HR Conference

Webinar

,

October 27, 2020

Presentation: Get Informed! Medical Records Requests & Subpoenas, Custody Documentation & Visitation Orders and Consent Forms by Brock Malcolm

Coplin Health Systems

Webinar

,

October 22, 2020

Presentation: Discussion on Ethical Topics in Health Care by Brock Malcolm

FamilyCare Health Centers

Charleston, West Virginia

,

October 2, 2019

Presentation: Everything You Ever Wanted to Know About HIPAA... But Were Afraid to Ask by Brock Malcolm

FamilyCare Health Centers

Charleston, West Virginia

,

October 2, 2019

Presentation: What If You Don't "Like" an Employee's Social Media Content by Brock Malcolm

West Virginia Healthcare Human Resources Association

Days Inn Hotel & Conference Center, Flatwoods, West Virginia

,

September 19, 2019

Presentation: What If You Don't "Like" and Employee's Social Media Content by Brock Malcolm

West Virginia Primary Care Association

Charleston, West Virginia

,

August 7, 2019

Presentation: #TimesUp - Dealing with Sexual Harassment in the Workplace by Ronda Harvey and Brock Malcolm

West Virginia Healthcare Human Resources Association

Days Inn Hotel & Conference Center, Flatwoods, West Virginia

,

September 14, 2018

Presentation: Active Shooter Emergency Plan by Brock Malcolm

United Way of Harrison County, Clarksburg, West Virginia

,

September 12, 2018
Articles & Alerts
West Virginia Executive

,

Winter 2022

Bowles Rice e-Alert

,

September 16, 2020
Views & Visions
Blog Posts
West Virginia Health Care Law

,

October 19, 2022

West Virginia Health Care Law

,

October 6, 2022

West Virginia Health Care Law

,

August 11, 2022

West Virginia Health Care Law

,

November 16, 2021

West Virginia Health Care Law

,

July 19, 2021

West Virginia Health Care Law

,

November 23, 2020

West Virginia Health Care Law

,

November 9, 2020

West Virginia Health Care Law

,

November 5, 2020

West Virginia Health Care Law

,

September 16, 2020

West Virginia Health Care Law

,

April 28, 2020

West Virginia Health Care Law

,

April 13, 2020

West Virginia Health Care Law

,

March 30, 2020

West Virginia Health Care Law

,

March 12, 2020

West Virginia Health Care Law

,

March 11, 2020

West Virginia Health Care Law

,

February 25, 2020

West Virginia Health Care Law

,

May 23, 2019

West Virginia Health Care Law

,

May 3, 2019

West Virginia Health Care Law

,

May 1, 2019

West Virginia Health Care Law

,

April 5, 2019

West Virginia Health Care Law

,

March 29, 2019

West Virginia Health Care Law

,

March 15, 2019

West Virginia Health Care Law

,

March 5, 2019
Professional Affiliations
Community/Civic Activities
United Way of Harrison and Doddridge Counties (President, Board of Directors, 2023; 2019 Campaign Chair)
Clarksburg Lions Club (2018 President)