Practice Areas
Education
J.D., West Virginia University College of Law (1988)
B.S., Chemistry, Marshall University (1984)
Post-Bac Teacher Certificate, Marshall University (2015)
Admissions
Supreme Court of Appeals for West Virginia
U.S. Court of Appeals for the Fourth Circuit
U.S. District Courts for the Northern and Southern Districts of West Virginia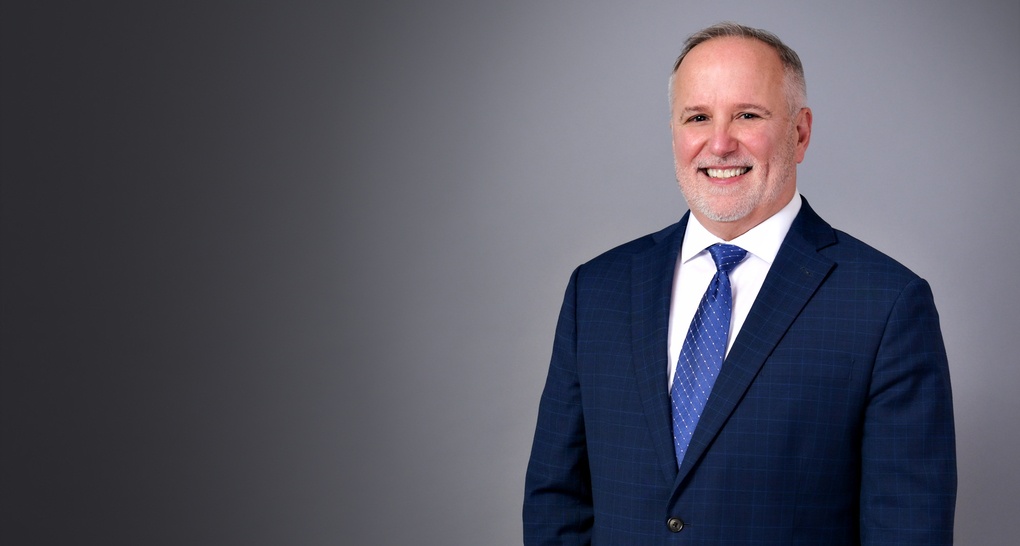 Trey
Morrone
Special Counsel
Trey Morrone joined Bowles Rice in January 2020, bringing nearly thirty years of experience in the areas of education law, municipal law and governmental representation and administration to the firm's Education Law Group. Such a varied background provides Trey a unique perspective when providing counsel to state boards of education, school districts and their employees.
From 2014 to 2018, Trey served as President of the Wayne County, West Virginia Board of Education, during which time an expansive body of local polices were developed to afford stability to the operation of the school district, more than $42 million in school construction projects were completed and student achievement in the school district was the most improved statewide.
Trey has also served leadership roles with numerous other education-based organizations, including the Regional Education Service Agency, the Mountain State Educational Service Cooperative, the West Virginia School Board Association and the West Virginia School Service Personnel Association.
Trey has experience as a classroom teacher at the elementary, middle, high school and college levels, having earned a license from the West Virginia Department of Education and a teaching certificate from the Marshall University College of Graduate Studies (M.A.T./Post-Baccalaureate Program).
In addition to his vast experience in the world of education, Trey's early career features an impressive history of public service. From 1991 to 1999, he served as the city attorney for the City of Kenova, West Virginia, and from 1999 to 2007, he served as the city's mayor.
Professional Highlights
President, Wayne County Board of Education (2014-2018)
Mayor, City of Kenova, West Virginia (1999-2007)
City Attorney, City of Kenova, West Virginia (1991-1999)
Presentations & Events
Presentation: Highlights of New Legislation and Legal Developments Impacting Public Education by Trey Morrone and Howard Seufer, Jr.

West Virginia School Board Association Regional Meeting

Beckley-Raleigh Convention Center, Beckley, West Virginia

,

May 13, 2023

Presentation: Say What? Everything You Want to Know About Delegations and Maybe Some Things You Don't by Trey Morrone and Howard Seufer, Jr. 

West Virginia School Board Association: Winter Conference

Charleston Marriott Town Center, Charleston, West Virginia

,

February 17, 2023

Presentation: An Important Legal Update with a Focus on West Virginia's Freedom of Information Act by Richard S. Boothby, Trey Morrone, and Howard Seufer, Jr. 

West Virginia Executive Secretaries Association: Winter Conference

Charleston Marriott Town Center, Charleston, West Virginia

,

February 17, 2023

Presentation: Investigating and Responding to Suspected Employee Misconduct and Inappropriate Use of Social Media by Employees and Students by Kimberly S. Croyle, Trey Morrone, and Howard Seufer, Jr. 

West Virginia Association School Administrators: Winter Conference

WV High Tech Consortium, Fairmont, West Virginia

,

January 27, 2023

Presentation: The Gresham County Board of Education Confronts School District Stagnation: A Mock County Board Meeting Exercise by Trey Morrone and Howard Seufer, Jr. 

West Virginia School Board Association: Fall Conference

Charleston Marriott Town Center, Charleston, West Virginia

,

September 9, 2022

Presentation: Everything You've Always Wanted to Know About Meeting Agendas, But Were Afraid to Ask by Trey Morrone and Howard Seufer, Jr. 

West Virginia Executive Secretaries Association: Fall Conference

Charleston Marriott Town Center, Charleston, West Virginia

,

September 9, 2022

Presentation: What Public School Leaders Ought to Know About Recent Legislation and Related Legal Developments by Trey Morrone 

West Virginia Association for Pupil Transportation: Annual Conference

Canaan Valley Resort & Conference Center, Davis, West Virginia

,

July 21, 2022

Presentation: You're the Board President - Now What? by Rick Boothby and Trey Morrone 

West Virginia School Board Association: President's Conference

Stonewall Resort & Conference Center, Roanoke, West Virginia

,

July 15, 2022

Presentation: Do's & Don'ts: Wage Payment & Collection Act, Payroll Deductions, and Wage Assignments by Kayla Cook and Trey Morrone

West Virginia Association of School Business Officials

Embassy Suites, Charleston, West Virginia

,

May 19, 2022

Presentation: First look: How Legislation from the 2022 Regular Session May Affect You and Your School District by Trey Morrone and Leigh Anne Wilson 

West Virginia School Board Association Regional Meeting

Bridgeport Conference Center, Bridgeport, West Virginia

,

April 28, 2022

Presentation: First Look: How Legislation from the 2022 Regular Session May Affect You and Your School District by Trey Morrone and Howard Seufer, Jr. 

West Virginia School Board Association: Regional Meeting

Oglebay Resort, Wheeling, West Virginia

,

March 24, 2022

Presentation:  Annual Legal Update by Richard S. Boothby, Trey Morrone and Howard Seufer, Jr.

West Virginia School Board Association: Winter Conference

Charleston Marriott Town Center, Charleston, West Virginia

,

February 19, 2022

Presentation:  Time is So Precious: Legal Update and Deadlines by Richard S. Boothby, Trey Morrone and Howard Seufer, Jr. 

West Virginia Executive Secretaries Association: Winter Conference 

Charleston Marriott Town Center, Charleston, West Virginia

,

February 18, 2022

Presentation: Everything You Need to Know About Difficult Board Meetings, You Already Learned in Kindergarten by Kayla Cook, Kim Croyle, Trey Morrone and Howard Seufer, Jr.

West Virginia Association of School Administrators: Mid-Year Conference

WV High Tech Consortium, Fairmont, West Virginia

,

January 28, 2022

Presentation:  What a Difference 2 Years Makes!  Legal Update for School Human Resource Officers by Kimberly S. Croyle, Trey Morrone, and Howard Seufer, Jr.

West Virginia Association of School Human Resource Officers

New River Technical and Community College, Greenbrier Valley Campus, Lewisburg, West Virginia

,

December 8, 2021

Presentation:  Taking Title IX Personally:  Tips and TrIX for Personnel Directors when Title IX Complaints Involve Employees by Kimberly S. Croyle and Trey Morrone

West Virginia Association of School Human Resource Officers

New River Technical and Community College, Greenbrier Valley Campus, Lewisburg, West Virginia

,

December 8, 2021

Presentation: Legal Update, Vendor Contracts, COVID Leave, and Independent Contractors by Joshua A. Cottle, Kimberly S. Croyle, Trey Morrone and Howard Seufer, Jr.

West Virginia Association of School Business Officials: Fall Conference

Cabell County Board of Education Transportation Complex, Lesage, West Virginia

,

October 22, 2021

Presentation:  Crisis, Controversy and Communication:  A Guide to Keeping the Board and its Members Afloat When Navigating the Stormy C's by Kayla Cook, Kimberly S. Croyle, Trey Morrone and Howard Seufer, Jr.

West Virginia School Board Association: Fall Conference

Charleston Marriott Town Center, Charleston, West Virginia

,

September 10, 2021

Presentation: Contributing to Your Excellence: Legal Issues and Best Practices for Executive Secretaries in School Year 2021-2022 by Kayla Cook, Kimberly S. Croyle, Trey Morrone and Howard Seufer, Jr.

West Virginia Executive Secretaries Association: Fall Conference

Charleston Marriott Town Center, Charleston, West Virginia

,

September 10, 2021

Presentation: 2021 Highlights of Education Related Legislation by Joshua A. Cottle and Trey Morrone

West Virginia School Board Association: Regional Meeting

Glade Springs Resort, Daniels, West Virginia

,

June 14, 2021

Presentation:  2021 Highlights of Education Related Legislation by Joshua A. Cottle, Kimberly S. Croyle, Trey Morrone and Howard Seufer, Jr.

West Virginia Association of School Business Officials: Spring Conference

Conference Tracker, Virtual Meeting

,

May 13, 2021

Presentation:  The Pains of Payroll by Kimberly S. Croyle and Trey Morrone

West Virginia Association of School Business Officials: Spring Conference

Conference Tracker, Virtual Meeting

,

May 13, 2021

Presentation:  2021 Highlights of Education Related Legislation by Trey Morrone

West Virginia School Board Association: Regional Meeting

Chief Logan Conference Center, Logan, West Virginia

,

April 29, 2021

Presentation:  Interviewing Prospective Employees by Kimberly S. Croyle, Trey Morrone and Howard Seufer, Jr.

West Virginia Association of School Administrators: Mid-Year Conference

WV High Tech Consortium, Fairmont, West Virginia

,

April 15, 2021

Presentation: States of Emergency and Local Boards by Trey Morrone

West Virginia School Board Association: On-Line Training Module

Video Recording

,

December 2, 2020

Presentation: The Grooming Abuse-Related Provision in West Virginia Code by Trey Morrone

West Virginia School Board Association: On-Line Training Module

Video Recording

,

December 2, 2020

Presentation: School Board Meeting Guidelines/Open Meetings Act and Related Topics by Roger Hanshaw and Trey Morrone

West Virginia Association of School Business Officials

GoToWebinar

,

October 29, 2020

Presentation:  What Do You Think You Know & What Can We Clear Up, About Laws That Impact Executive Secretaries? by Trey Morrone and Howard Seufer, Jr.

West Virginia Executive Secretaries Association

Charleston Marriott Town Center, Charleston, West Virginia

,

February 21, 2020

Presentation:  It's Dock Day Season! Hunting Down Dock Days & Other Misuses and Abuses of Leave Time by Richard S. Boothby, Kayla Cook, Josh Cottle, Kimberly Croyle, Trey Morrone and Howard Seufer, Jr.

West Virginia Association of School Administrators – Winter Conference

Bridgeport Conference Center, Bridgeport, West Virginia

,

January 31, 2020
Articles & Alerts
Board & Administrator: LRP Publications

,

October 1, 2021

Legalities, West Virginia School Board Association

,

February 20, 2020

Legalities, West Virginia School Board Association

,

February 14, 2020

Legalities, West Virginia School Board Association

,

February 7, 2020

Legalities, West Virginia School Board Association

,

January 17, 2020
Blog Posts
Education Law

,

August 14, 2023

Education Law

,

June 21, 2023

Education Law

,

March 13, 2023

Education Law

,

February 1, 2023

Education Law

,

January 16, 2023

Education Law

,

December 1, 2022

Education Law

,

September 1, 2022

Education Law

,

August 8, 2022

Education Law

,

June 6, 2022

Education Law

,

May 3, 2022

Education Law

,

April 4, 2022

Education Law

,

March 1, 2022
Professional Affiliations
National School Boards Association Council of School Attorneys
West Virginia School Boards Association Council of School Attorneys
Community/Civic Activities