Practice Areas
Clerkships
Law Clerk, The Honorable Robert B. King, United States Court of Appeals for the Fourth Circuit (2011-2013)
Law Clerk, The Honorable Irene C. Berger, United States District Court for the Southern District of West Virginia (2010-2011)
Law Clerk, The Honorable John T. Copenhaver, Jr., United States District Court for the Southern District of West Virginia (2009-2010)
Education
J.D., West Virginia University College of Law (2009)
Editor-in-Chief, West Virginia Law Review
Order of the Coif
B.A., Political Science, Wellesley College (2004)
Admissions
Supreme Court of Appeals of West Virginia
U.S. Court of Appeals for the Fourth Circuit

U.S. District Courts for the Northern and Southern Districts of West Virginia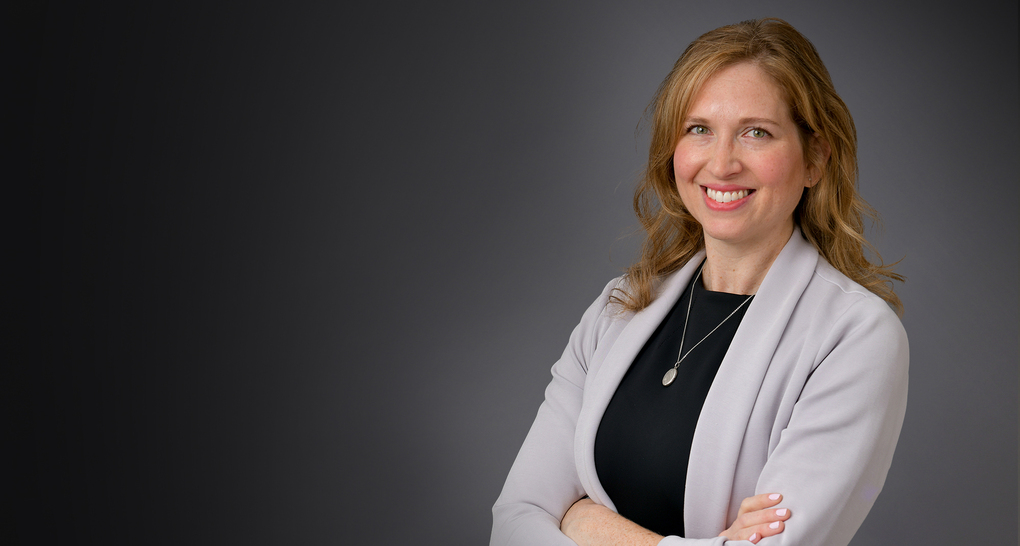 Gabriele Wohl is an experienced litigator who focuses her practice on business litigation and appeals, complex civil litigation and white collar defense. She practices from the firm's Charleston, West Virginia office.
Gabe is a member of the firm's Labor and Employment group. In this capacity, she has defended employers in deliberate intent claims; represented companies in contract disputes; co-authored articles on opioid addiction in the workplace and other work site issues; and presented to human resources professionals on workplace policies and procedures involving social media.
Before joining Bowles Rice, Gabe served as an Assistant United States Attorney for the Southern District of West Virginia. There, she gained first-chair experience in drug trafficking and public corruption trials and served as the office's District Elections Officer and Computer Hacking and Internet Prosecution Coordinator. At the U.S. Attorneys Office, she participated in complex white collar investigations and prosecutions involving a variety of federal offenses, including fraud, identity theft, worker safety violations and civil rights violations. She also provided civil rights training for the West Virginia State Police Academy.
From 2013 to 2014, Gabe served as Deputy General Counsel to former West Virginia Governor Earl Ray Tomblin, where she advised on legal and public policy matters, drafted legislation and assisted in emergency response efforts.
Professional Highlights
Leadership Council on Legal Diversity, Fellow (2021)
Member of the Fourth Circuit Advisory Committee on Rules and Procedures
Member of the Judicial Conference of the Fourth Circuit Court of Appeals
Served as Deputy General Counsel to former West Virginia Governor Earl Ray Tomblin (2013-2014)
Honors
Recognized in the 2024 Edition of Best Lawyers in America for Commercial Litigation and Litigation - Labor and Employment
Extra Mile Award, West Virginia Center for Children's Justice (2017)
Award for Excellence, Council of Inspectors General on Integrity and Efficiency (2016)
Presentations & Events
Presentation: The Five Fatal Mistakes Good Civil Lawyers Make In Criminal Investigations by Gabriele Wohl

Trial Network Member Symposium 2023

Ritz-Carlton Denver, Denver, Colorado

,

August 5, 2023

Presentation: Avoiding the Pitfalls and Liabilities of Cyber-Fraud by Gabriele Wohl

The Trial Network: Lakeside Litigation SuperCourse

Ritz-Carlton Reynolds, Lake Oconee, Greensboro, Georgia

,

April 28, 2023

Presentation: Compliance Training by William J. Ihlenfeld, II and Gabriele Wohl

Teays Physical Therapy Center, Hurricane, West Virginia

,

January 27, 2021

Presentation: Drug Abuse or Disability: Are Employees Who Take Prescription Drugs in a Protected Class? by Gabriele Wohl

Charleston Society for Human Resource Management (SHRM) Chapter Meeting

Charleston, West Virginia

,

August 14, 2019

Presentation: What If You Don't "Like" an Employee's Social Media Content? by Ashley Hardesty Odell and Gabriele Wohl

West Virginia Chamber of Commerce / 2019 HR Conference

Charleston Marriott Town Center, Charleston, West Virginia

,

April 10, 2019
Articles & Alerts
Bowles Rice e-Alert

,

July 18, 2019

The Community Banker

,

Quarter 2 | 2019

What If You Don't "Like" an Employee's Social Media Content? by Ashley Hardesty Odell and Gabriele Wohl

West Virginia Chamber of Commerce, 2019 HR Conference Journal

,

Spring 2019

Addiction in the Workplace: Employers' Legal Obligations and Other Considerations When Confronting Employee Drug Habits by Ronda L. Harvey and Gabriele Wohl

The Network of Trial Law Firms

Litigation Management CLE SuperCourse

,

Spring 2019
Blog Posts
Under the Collar

,

July 30, 2022

Under the Collar

,

February 3, 2022

Under the Collar

,

January 17, 2022

Under the Collar

,

February 1, 2021

Under the Collar

,

August 18, 2020

Under the Collar

,

April 2, 2020

Under the Collar

,

February 19, 2020

Under the Collar

,

January 29, 2020
Community/Civic Activities
YWCA of Charleston (Board of Directors; Chair, HR Committee)
Creator/Instructor, Project LIFT (Leadership, Intention, Fortitude, Teamwork)