Morgantown, WV
University Town Centre
125 Granville Square
Suite 400
Morgantown, WV 26501
Practice Areas
Education
J.D., West Virginia University College of Law (2012)
Associate Chief Justice of Appellate Advocacy, Moot Court Board
Student Attorney for the WVU College of Law Land Use and Sustainable Development Legal Clinic (2011-2012)
B.S.B.A., magna cum laude, Accounting, West Virginia University (2009)
Admissions
Supreme Court of Appeals of West Virginia
U.S. District Court for the Northern and Southern Districts of West Virginia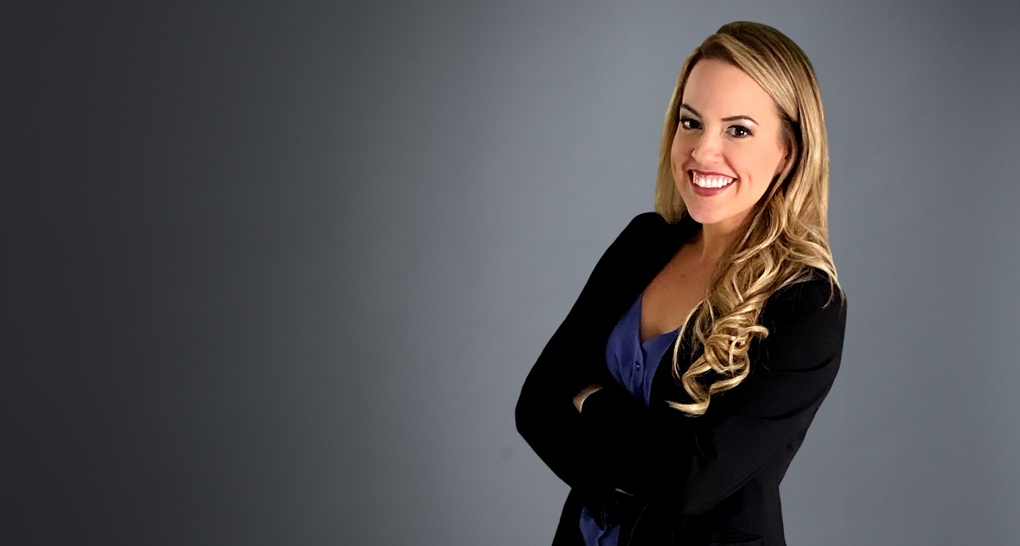 Operating from the firm's Morgantown, West Virginia office, Kayla Cook is an accomplished and multifaceted attorney, specializing in the areas of education and real estate law.
Widely recognized for her unparalleled experience in the world of Title IX, Kayla provides invaluable counsel to institutions of higher education, each of the state's 55 county boards of education, private schools, and the West Virginia Department of Education on Title IX compliance, policy review, investigations, and training.
Her profound understanding of Title IX is reflected in her adept advisory services and thorough, high-profile investigations conducted statewide for colleges, universities, and boards of education. Not only does Kayla offer guidance on compliance and training related to Title IX, but she is also frequently entrusted to serve as the hearing adjudicator for student conduct and academic integrity matters, and as the decision-maker in Title IX investigations.
Kayla is the co-founder and author of a Bowles Rice weekly e-mail publication titled When 1+1=IX: Title IX Tips & TrIX, which provides Title IX related "tips" in an quick and easy-to-digest format. These weekly emails are distributed statewide to Title IX coordinators, general counsel for colleges and universities, and superintendents.
Kayla's contributions to the education sector are not limited to Title IX, as Kayla offers her education clients comprehensive services that cover a breadth of student and personnel related matters, which include:
Employee assignment, realignment, and evaluation
Grievance resolution
Student and employee discipline
Student housing
Greek organizations
Workplace investigations
Policy drafting and review
Contract drafting and review
Leasing and property acquisitions
Defending litigation on behalf of school boards and institutions of higher education
With her deep-rooted knowledge of education law, Kayla is often asked by her clients to lead specialized training sessions and presentations tailored for educators, board members, general counsel, and administrative personnel. She has the ability to turn some of the most complex areas of the law into presentations/trainings that are not only informative and easy-to-understand, but also fun!
In addition to her education law practice, Kayla boasts significant acumen in real estate law. She routinely represents corporate and individual clients in a diverse range of real estate transactional and litigation matters, including, but not limited to:
Residential and commercial real estate acquisitions
Certified title opinions (surface and mineral) and insurance
Lease preparation and review
Property disputes
Evictions and collection
Lease disputes
ADA and Fair Housing Act compliance
Billboard acquisitions and permitting
Annexation and municipal permitting
Mechanic's Liens
Homeowner's Association (HOA) formation and representation
Eminent domain and condemnation
Tax assessment evaluation
Kayla is able to offer a comprehensive suite of services, ensuring that all of her clients — big or small — are well-represented in all of their real estate-related endeavors. Kayla's real estate clients include several nationwide student housing developers and shopping centers, institutes of higher education, county school boards, as well as the first-time homebuyer. Kayla was also an instrumental figure in the formation and representation of an organization opposed to forced annexation in the City of Morgantown. Because of her efforts, legislative changes were made to the way in which a West Virginia municipality can annex property. Kayla's proficiency in real estate law is evident, making her a go-to legal professional for those navigating this multifaceted field.
Whether it is an education matter or a real estate matter, Kayla prides herself on her ability to connect with her clients on a personal level, becoming someone that they quickly trust and someone that they can comfortably turn to when a situation arises. She creates an environment that makes even the most challenging situation easier to navigate and her clients know that she will always have their back. Her ability to forge authentic relationships stands as a testament to her unique blend of legal and interpersonal skills.
In 2020, Kayla was recognized as one of The State Journal's Generation Next: 40 Under 40. Kayla has been named to The Best Lawyers in America: Ones to Watch in Education Law, Real Estate Law and Oil and Gas Law. Kayla proudly represented Bowles Rice as the Class of 2018 Pathfinder for the Leadership Council on Legal Diversity (LCLD).
Professional Highlights
Leadership Council on Legal Diversity (LCLD) Pathfinder, Class of 2018
Member, Bowles Rice Recruiting Committee
Leadership Monongalia, Class of 2017

Summer Clerk, The Honorable Russell M. Clawges, Jr., Seventeenth Judicial Circuit (2011)

Intern for the Victim/Witness Assistance Program for the Monongalia County Prosecuting Attorney (2007-2008)
Honors
Recognized by The Best Lawyers in America: Ones to Watch in Education Law; Oil and Gas Law; and Real Estate Law (since 2023)
The State Journal's 2020 Generation Next: 40 Under 40
West Virginia University College of Law, Order of Barristers
West Virginia University College of Law, Associate Chief Justice of Appellate Advocacy, Moot Court Board
Presentations & Events
Presentation: Do's & Don'ts: Wage Payment & Collection Act, Payroll Deductions, and Wage Assignments by Kayla Cook and Trey Morrone

West Virginia Association of School Business Officials

Embassy Suites, Charleston, West Virginia

,

May 19, 2022

Presentation: First Look: How Legislation from the 2022 Regular Session May Affect You and Your School District by Kimberly Croyle and Kayla Cook 

West Virginia School Board Association Regional Meeting

The County In, Berkeley Springs, West Virginia

,

May 12, 2022

Presentation: Everything You Need to Know About Difficult Board Meetings, You Already Learned in Kindergarten by Kayla Cook, Kim Croyle, Trey Morrone and Howard Seufer, Jr.

West Virginia Association of School Administrators: Mid-Year Conference

WV High Tech Consortium, Fairmont, West Virginia

,

January 28, 2022

Presentation:  Crisis, Controversy and Communication:  A Guide to Keeping the Board and its Members Afloat When Navigating the Stormy C's by Kayla Cook, Kimberly S. Croyle, Trey Morrone and Howard Seufer, Jr.

West Virginia School Board Association: Fall Conference

Charleston Marriott Town Center, Charleston, West Virginia

,

September 10, 2021

Presentation: Contributing to Your Excellence: Legal Issues and Best Practices for Executive Secretaries in School Year 2021-2022 by Kayla Cook, Kimberly S. Croyle, Trey Morrone and Howard Seufer, Jr.

West Virginia Executive Secretaries Association: Fall Conference

Charleston Marriott Town Center, Charleston, West Virginia

,

September 10, 2021

Presentation:  To Post or not to Post, That is the Question by Kayla Cook and Kimberly S. Croyle

Brooke County Schools

,

August 16, 2021

Presentation: 2021 Highlights of Education Related Legislation by Kayla Cook and Kimberly S. Croyle

West Virginia School Board Association: Regional Meeting

Oglebay Resort & Conference Center, Wheeling

,

June 24, 2021

Presentation: 2021 Highlights of Education Related Legislation by Kayla Cook and Kimberly S. Croyle

West Virginia School Board Association: Regional Meeting

South Branch Inn, Moorefield, West Virginia

,

June 17, 2021

Presentation: 2021 Highlights of Education Related Legislation by Kimberly S. Croyle and Kayla Cook

Bridgeport Conference Center, Bridgeport, West Virginia

,

June 10, 2021

Presentation: 2021 Highlights of Education Related Legislation by Kimberly S. Croyle and Kayla Cook

West Virginia School Board Association: Regional Meeting

Canaan Valley Resort and Conference Center, Davis, West Virginia

,

June 3, 2021

Presentation:  It's Dock Day Season! Hunting Down Dock Days & Other Misuses and Abuses of Leave Time by Richard S. Boothby, Kayla Cook, Josh Cottle, Kimberly Croyle, Trey Morrone and Howard Seufer, Jr.

West Virginia Association of School Administrators – Winter Conference

Bridgeport Conference Center, Bridgeport, West Virginia

,

January 31, 2020
Articles & Alerts
Labor and Employment e-Alert

,

November 22, 2019

West Virginia Banker

,

Spring 2018
Professional Affiliations
National Association of College & University Attorneys (NACUA)
National School Boards Association Council of School Attorneys
Society for Human Resource Management (SHRM)
Leadership Council on Legal Diversity (LCLD)
Young Professional Women in Energy (YPWE)
Energy & Mineral Law Foundation (EMLF); Young Lawyers Committee
Gas & Oil Association of WV, Inc.
Metallurgical Coal Producers Association
Monongalia County Bar Association
Community/Civic Activities
United Way Emerging Leaders Advisory Committee
United Way Campaign Coordinator
WVU Medicine, Children's Gala Committee