Education
J.D., West Virginia University College of Law
Editor in Chief, West Virginia Law Review
Teaching Assistant, Legal Research and Writing Program
B.A., summa cum laude, History and Political Science, Concord College
Admissions
Supreme Court of the United States
Supreme Court of Appeals of West Virginia
United States Court of Appeals for the Fourth Circuit
District of Columbia Court of Appeals
U.S. District Court for the Southern District of West Virginia
U.S. District Court for the District of Columbia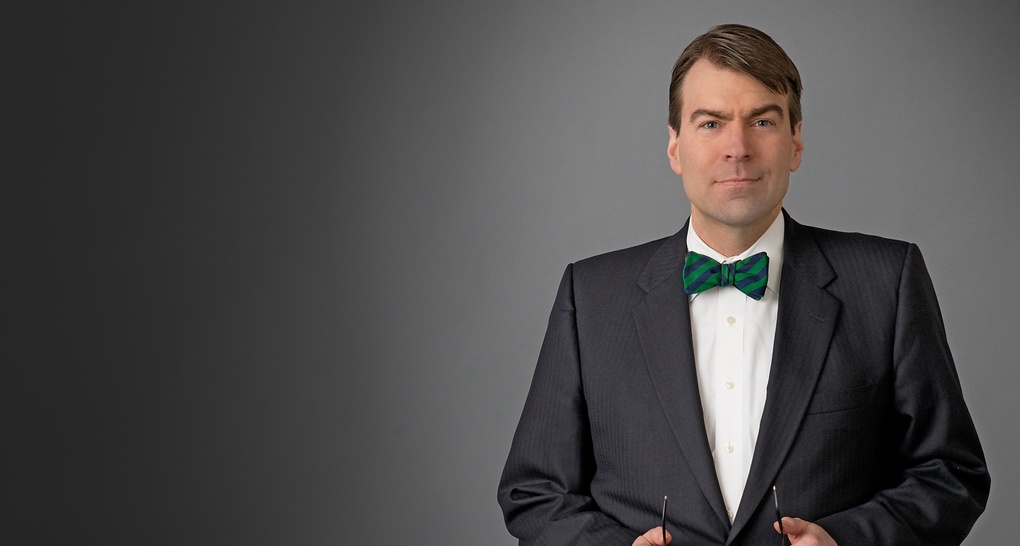 Floyd Boone has successfully represented clients in various industries in wide ranging disputes. These disputes have involved claims that ranged from many billions of dollars to a few thousand dollars. In representing his clients, Floyd draws upon the lessons he learned during his eight years as an associate in the Washington, D.C. office of Arnold & Porter LLP. During his time at Arnold & Porter LLP, Floyd worked with nationally preeminent lawyers on cutting edge, bet-the-company cases. Since returning to his native West Virginia in 2009, Floyd has continued to hone his skills by working with many leading West Virginia lawyers in a variety of high stakes cases. With respect to the defense of cases in West Virginia, Floyd's unique experience and background means that he combines the experience and skill of an AmLaw 100 lawyer with the home field advantages that often come from retaining a local West Virginia lawyer.
Floyd's experience helps him develop individualized case strategies designed to produce successful and economically efficient outcomes. In recent years, Floyd has spearheaded the firm's efforts to study and develop various alternative fee arrangements. Although Floyd's practice is varied, he has focused upon general and complex litigation, banking and financial services, and appeals.
With respect to banking and financial services, Floyd represents financial services institutions and their directors and officers in proceedings brought by consumers, commercial entities, and state and federal regulators. This work includes the representation of directors and officers in administrative and litigation proceedings brought by banking regulators, including the Federal Deposit Insurance Corporation. In addition, Floyd regularly counsels banking sector clients with respect to compliance with state and federal statutes and regulations.
During his career, Floyd has successfully represented and advised financial institutions in a wide panoply of matters that has included: deposit account overdraft fees; preemption of state laws by federal statutes and implementing regulations; advertising of financial services products; consumer and commercial electronic funds transfers; allegedly flawed or negligent appraisals of real property; compliance with various federal statutes and regulations, including TILA, TISA, EFTA, RESPA, Regulation Z, and Regulation E; compliance with the Bank Secrecy Act and anti-money laundering regulations; compliance with various state laws, including the West Virginia Consumer Credit and Protection Act; Internet banking; debit cards; allegedly unfair debt collection; allegedly excessive fees; alleged violations of fiduciary duties; and alleged breaches of deposit account agreements.
In general and complex litigation, Floyd has successfully represented businesses ranging from Fortune 100 companies to mom-and-pop merchants in disputes involving consumers, commercial entities, and governmental entities. Many of Floyd's cases have involved class action issues and the need to deal with voluminous electronic discovery. Floyd's general and complex litigation work has ranged from the defense of one of the largest consumer products manufacturers in the world in a civil racketeering case brought by the United States Department of Justice to a sprawling class action alleging environmental contamination arising out of the manufacture of herbicides.
As to appellate litigation, Floyd has represented various clients in high stakes appeals. Floyd's appellate experience includes the successful defense of a $93 million class action settlement in the West Virginia Supreme Court of Appeals. More recently, Floyd served as the lead lawyer in a series of successful amicus curiae briefs submitted on behalf of the West Virginia Bankers Association and the Community Bankers of West Virginia to the United States Court of Appeals for the Fourth Circuit.
Professional Highlights
Associate, Arnold and Porter LLP (2001-2009)
Selected Representative Matters
Successful representation of the West Virginia Bankers Association and the Community Bankers of West Virginia as amici curiae in appellate litigation in the United States Court of Appeals for the Fourth Circuit regarding the interpretation of important fee-related provisions of the West Virginia Consumer Credit and Protection Act
Successful defense of a bank executive and board member with respect to threatened regulatory enforcement proceedings relating to BSA/AML
Successful defense of a leading regional bank with respect to "lender liability" claims arising out of a major commercial real estate loan
Successful representation of a former director and officer of a failed federal thrift in the only lawsuit brought by the Federal Deposit Insurance Corporation in a West Virginia court stemming from the bank failures that occurred during the "Great Recession"
Successful representation of banks in federal and state class actions – including In re Checking Account Overdraft Litigation, MDL 2036 (S.D. Fla.) and Closson v. Bank of America, N.A., No. CGC 04436877 (Cal. Super. Ct.) – alleging unfair and deceptive acts and practices
Successful representation of a leading Fortune 100 manufacturer in the defense of a $93 million class action settlement in the West Virginia Supreme Court of Appeals
Successful representation of a leading regional bank in insurance coverage litigation against a major insurer stemming from disputes arising out of the interpretation of a Financial Institution Bond
Successful defense of various banks in federal and state cases alleging violations of fair lending laws, including the Federal Truth in Lending Act and the West Virginia Consumer Credit and Protection Act
Successful representation of a leading regional bank in its efforts to recover hundreds of thousands of dollars lost as a result of forged and counterfeit checks
Counseling of various West Virginia financial institutions with respect to compliance with federal and state laws
Recent Reported Cases
International Union of Operating Engineers, Local Union No. 132 Health and Welfare Fund v. L.A. Pipeline Const. Co., Inc., 237 W. Va. 261, 786 S.E.2d 620 (2016)
McFarland v. Wells Fargo Bank, N.A., 810 F.3d 273 (4th Cir. 2016)
Federal Deposit Insurance Corporation v. Baldini, No. 1:12-7050, 2014 WL 1302479 (S.D. W.Va. Mar. 28, 2014)
Federal Deposit Insurance Corporation v. Baldini, 983 F. Supp. 2d 772 (S.D. W.Va. 2013)
Allen v. Monsanto Co., No. 13-0418, 2013 WL 6153150 (W.Va. Sup. Ct. Nov. 22, 2013), cert. denied 134 S. Ct. 1789 (U.S. Apr. 7, 2014)
State ex rel. U-Haul Co. of West Virginia v. Zakaib, 232 W.Va. 432, 752 S.E. 2d 586 (2013)
United Bankshares, Inc. v. St. Paul Mercury Insurance Co., No. 6:10-cv-00188, 2010 WL 4630212 (S.D. W.Va. Nov. 4, 2010)
Holland v. Red River Trucking, LLC, No. 08-1114, 2010 WL 2428131 (D.D.C. June 15, 2010)
Holland v. Red River Trucking, LLC, No. 10-cv-218 (E.D. Ky. June 10, 2011)
Honors
West Virginia University College of Law

Order of the Coif
Most Outstanding Graduate, Class of 2001
Recipient of CALI Awards (recognition for achieving the highest grade in a particular subject):

Appellate Advocacy
Contracts II
Property I
Professional Affiliations
Member, American Bar Association
Member, Litigation Section, American Bar Association
Member, Business Law Section, American Bar Association
Member, Director & Officer Liability Committee, American Bar Association
Member, Consumer Financial Services Committee, American Bar Association
Member, Class Actions and Derivative Suits Committee, American Bar Association Litigation Section
Member, Commercial and Business Litigation Committee, American Bar Association Litigation Section
Member, Pretrial Practice and Discovery Committee, American Bar Association Litigation Section
Member, Defense Trial Counsel of West Virginia