Practice Contact
Attorneys
Related Industries
Financial Services Litigation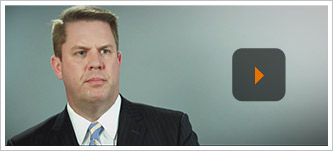 Banks, retailers, finance companies, insurance companies, and other businesses offering financial services to consumers face the ever-present threat of expensive and potentially ruinous litigation. Lawsuits, based on federal and state laws prohibiting "predatory lending," "unfair debt collection" and "deceptive and unfair" practices, strike at the heart of marketing, sales, privacy and debt collection practices.

These threats come from a variety of sources — including federal banking regulators, the Federal Trade Commission and, more and more, the Consumer Financial Protection Bureau; state attorneys general; state banking regulators; and consumers represented by powerful and politically connected trial lawyers.

At Bowles Rice, our lawyers have experience successfully defending clients, big and small, against lending-related lawsuits and class action litigation brought by consumers and regulators. Our lawyers also possess experience dealing directly with federal and state regulators on behalf of our banking and lending clients. We recognize that "success" means more than just winning. Our team recognizes true success must come at a reasonable price and requires close attention to the management of a business's "brand" or public reputation.

Although litigation and regulatory investigations are expensive, our team seeks to minimize expenses by working closely with our clients to eliminate duplicative or unnecessary actions and get things right the first time. And, because lawsuits are stressful and expensive for every business, we also attempt to be as responsive as possible to our clients' needs, including preparing case budgets and responding to client requests for information as quickly as possible.
In the 2018 edition of U.S. News & World Report's "Best Law Firms," Bowles Rice ranks as First Tier in more than 40 areas of law in West Virginia, including Banking and Finance Law, Bankruptcy and Creditor Debtor Rights / Insolvency and Reorganization Law, Commercial Litigation, Financial Services Regulation Law and Litigation – Bankruptcy.
Bowles Rice represents more than 70 banks and bank holding companies and is proud to represent Community Bankers of West Virginia.
In the firm's capacity representing both associations, Bowles Rice has filed numerous amicus briefs with the Supreme Court of Appeals of West Virginia, which address a broad range of issues fundamental to the financial services industry, including:
McFarland v. Wells Fargo Bank and U.S. Bank National Association (applicable standard for proving unconscionability per the WVCCPA)
Nationwide Mutual Insurance Company v. Frank S. Martino (disclosure of non-public personal information under state and federal privacy statutes)
State of W. Virginia v. Combs Services, et al. and Mountain Valley Bank, N.A. (priority of secured creditor lien over statutory lien created by preneed burial contact statute)
Copier Word Processing Supply, Inc. v. WesBanco Bank, Inc., et al. (applicable statute of limitations in case involving conversion of checks by employee)
Martino v. Barnett, et al. (disclosure of non-public personal information under state and federal privacy statutes)
The Citizens Bank of Weston, Inc., et al. v. The City of Weston (proper application of municipal B&O tax)
McMahon v. Advanced Title Services Company of West Virginia, et al. (unauthorized practice of law)
Lucas, et al. v. Fairbanks Capital Corp., et al. (scope of duties of trustees and loan servicers in foreclosure)
Presentations & Events
Presentation: What to Expect from PPP Plaintiffs by J. Mark Adkins and Lara R. Brandfass

Community Bankers of West Virginia
Articles & Alerts
Bowles Rice Banking Alert

,

April 10, 2017

Bowles Rice Banking Alert

,

April 19, 2011
Successful defense of a nationwide bank against claims brought by a nationwide class of customers alleging unfair and deceptive banking practices and fees.
Defense of a major West Virginia bank in class actions alleging unfair and deceptive practices.
Successful representation of a major Virginia bank seeking payment for losses stemming from loans backed by forged collateral under a financial institution bond issued by a major insurance company.
Successful representation of a lending services provider in a regulatory enforcement action brought by the Federal Deposit Insurance Corporation.
Successful representation of a former bank director and officer in litigation brought by the Federal Deposit Insurance Corporation.
Successful representation of banks in lender liability cases in state and federal courts.
Successful representation of a West Virginia bank in RICO and fraud litigation in state court.
Successful representation of West Virginia banks in cases alleging violations of the West Virginia Consumer Credit and Protection Act.
Successful representation of mortgage broker in state court litigation involving borrowers, lender and real estate appraisers alleging breach of fiduciary duty, unconscionable conduct and fraud in connection with residential loan.
Successful defense of mortgage broker in litigation brought by borrowers in federal court against broker, lender and surety alleging violations of Regulation Z, unconscionable inducement, fraud, negligence and breach of fiduciary duty.
Successful defense of nationally known mortgage broker in state court action against broker, lender and surety accused of unconscionable inducement, breach of fiduciary duty and fraud regarding refinanced mortgage loan and subsequent short sale.
Defense of debt collector for alleged unlawful debt collection practices in violation of the West Virginia Consumer Credit and Protection Act.
Defense of regional lending institution in lawsuit claiming unconscionable inducement, breach of contract, illegal debt collection practices and fees, breach of fiduciary duty, illegal trustee fees, and forfeiture and inadequate sale price regarding refinanced mortgage loan and subsequent foreclosure.
Representation of lender in legal actions against developer and guarantors for collection of notes.
Defense of a major West Virginia bank in an action involving numerous purchasers in a failed land development alleging breach of contract, negligence, joint venture, conspiracy and agency, negligent misrepresentation and punitive damages
Successful defense of a large lending servicer in a class action alleging unlawful application of payments in violation of West Virginia Consumer Credit and Protection Act
Successful resolution on behalf of a major West Virginia bank seeking insurance coverage for losses sustained as a result of a bank customer's fraudulent activity
View Expanded