Practice Areas
Clerkships
Law Clerk, The Honorable Louis H. "Duke" Bloom, 13th Judicial Circuit of West Virginia
Education
J.D., West Virginia University College of Law (2016)
B.S., magna cum laude, Business Administration/Accounting, West Virginia University (2012)
Admissions
Supreme Court of Appeals of West Virginia
U.S. Court of Appeals for the Fourth Circuit
U

.S. District Courts for the Northern and Southern Districts of West Virginia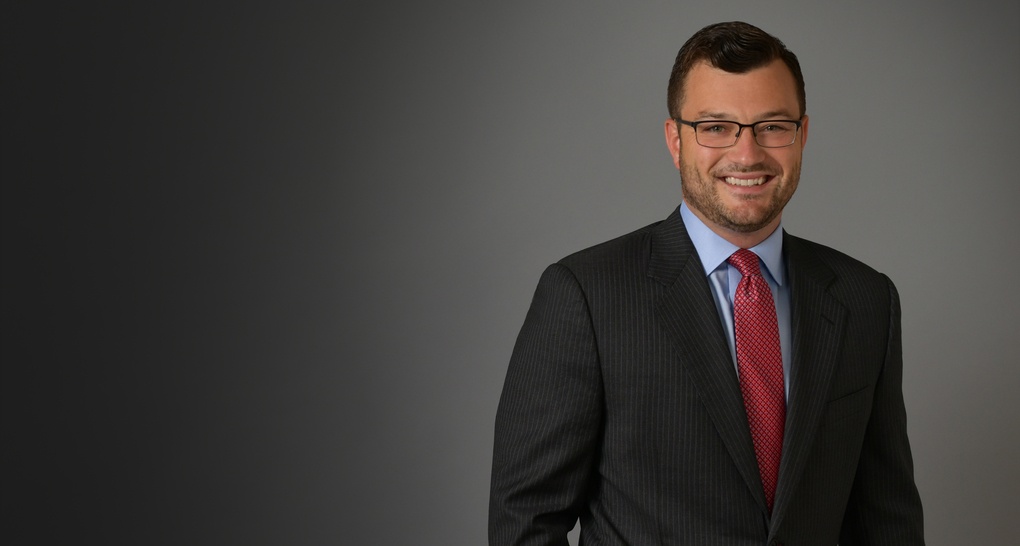 Zachary J.
Rosencrance
Partner
Attorney Zachary J. Rosencrance focuses his practice on commercial litigation and bankruptcy matters. He leads the firm's Financial Services Litigation team.
Zack frequently represents financial institutions, corporate entities, business owners and individuals. His litigation experience includes cases involving the West Virginia Consumer Credit and Protection Act (WVCCPA), the Uniform Commercial Code (UCC), and various business-related disputes. Zack also routinely represents secured and unsecured creditors in bankruptcy cases and has assisted clients with purchasing distressed assets arising out of bankruptcy cases. Though he practices from the firm's Charleston, West Virginia office, Zack routinely represents clients throughout West Virginia.
Prior to joining the firm, Zack worked as investment analyst for JP Morgan, where he gained invaluable experience in the financial services sector. This experience, coupled with his accounting background, provides him a unique perspective when working with financial institutions and in his financial services litigation practice.
representative matters
Commercial Litigation
Obtained dismissal of WVCCPA and lender liability claims asserted against bank
Counseled debt collection agency on WVCCPA issues
Obtained dismissal of fraud claims asserted against insurance carrier
Routinely obtains judgment for lenders against entities/individuals for breaches of commercial loan agreements
Routinely develops and implements post-judgment collection strategy
The Gorman Co., LLC v. OK Gentry, LLC, 2022 WL 17688728 (W. Va. Cir. Ct.) (granting summary judgment finding that an overriding royalty agreement for coal runs with the land)
Bo-Ru, LLC v. E.C. Source Services, LLC, et al., Case No. 2:20-cv-00306, 2020 WL 3022457 (S.D. W. Va. June 4, 2020) (granting dismissal of corporate entity based upon lack of contractual privity)
Lemartec Corporation v. Berkeley County Solid Waste Authority, Case No. 3:18-cv-22, 2020 WL 3405755 (N.D. W. Va. June 19, 2020) (granting summary judgment in favor of general contractor on claims for fraudulent lien and slander of title)
Coalfield Lumber Co., Inc. et al. v. Stacy et al., Case No. 2:19-CV-00681 (S.D. W. Va.) (defended claims arising under the UCC in connection with alleged fraudulent check scheme)
Bankruptcy
In re: 1230 South Associates, LLC, Case No. 19-60158, 2020 WL 6948984 (S.D. W. Va. Nov. 19, 2020) (granting dismissal of bankruptcy filing for cause)
In re: Panthera Enterprises, LLC, Case No. 2:20-ap-00010, 622 B.R. 201 (N.D. W. Va. 2020) (granting summary judgment under the UCC on whether modular units constituted property of bankruptcy estate)
In re: Blackjewel L.L.C., Case No. 19-30289 (represented numerous creditors in complex coal mining bankruptcy)
Routinely obtains stay relief to permit clients to pursue collection and/or enforcement on collateral
Represented third-party buyer in purchase of equipment from chapter 11 case
Successfully guided leaseholder through lease assumption process in complex chapter 11 case
Honors
Recognized by The Best Lawyers in America: Ones to Watch

(Commercial Litigation), 2021-present
News
Best Lawyers in America®

,

August 20, 2020
Presentations & Events
Presentation: The West Virginia Consumer Credit & Protection Act, by Peter G. Markham, Julia A. Chincheck, Floyd Boone and Zachary J. Rosencrance

Overview of Debt Collection Provisions and Recommended Best Practices
Articles & Alerts
Bowles Rice e-Alert

,

February 12, 2019

The Community Banker

,

Quarter 4 | 2018