Clerkships
Former Law Clerk to The Honorable Edwin F. Flowers and The Honorable Ronald G. Pearson, United States Bankruptcy Court for the Southern District of West Virginia
Education
J.D. West Virginia University College of Law (1983)
B.S., Statistics; B.A., Economics, magna cum laude, West Virginia University (1980)
Admissions
Supreme Court of Appeals of West Virginia
U.S. District Courts for the Northern and Southern Districts of West Virginia
U.S. Court of Appeals for the Fourth Circuit
Admitted Pro Hoc Vice in numerous bankruptcy courts around the United States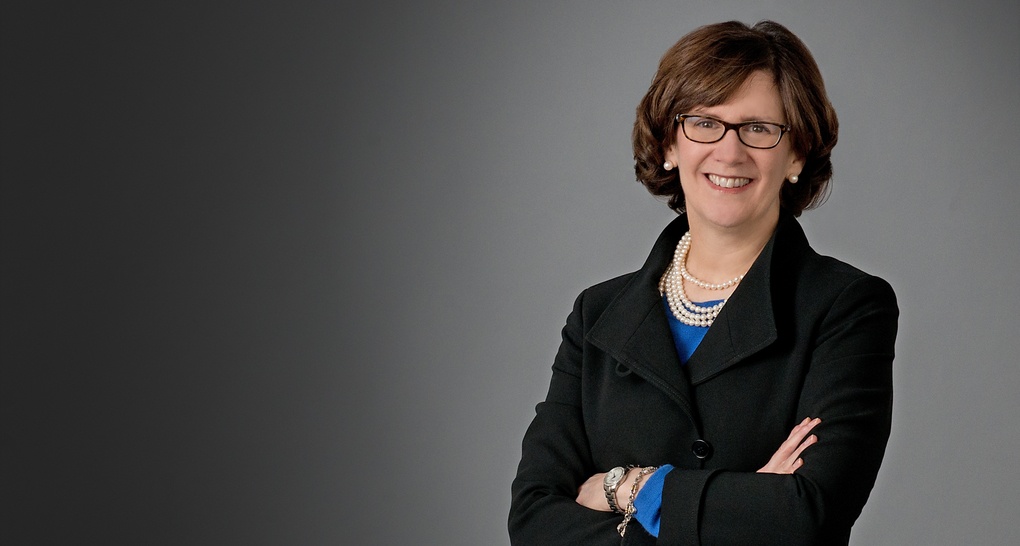 Julia A.
Chincheck
Partner
Julie Chincheck concentrates her practice on creditors' rights and bankruptcy law, financial services litigation and commercial and banking law.
Julie possesses a deep understanding of bankruptcy principles and law. She has been the responsible attorney for litigation matters and transactions relating to all types of bankruptcy and insolvency issues, both from a commercial and a consumer perspective. She served as co-counsel on West Virginia's first Chapter 9 municipality bankruptcy. While she has most recently focused her practice on creditor and trustee representation, throughout her career she has represented creditors, debtors, trustees and official committees in a broad range of bankruptcy, reorganization and workout matters, including related litigation and business transactions, and buyers in connection with sales arising out of bankruptcy cases.
Outside of the courtroom, Julie regularly advises clients regarding pre-bankruptcy matters, as well as the benefits and burdens of a bankruptcy filing, whether the client is considering a bankruptcy filing or evaluating defensive positions in the event of a filing.
In addition to bankruptcy, Julie's litigation practice is focused on creditors' rights and commercial disputes, in which she represents banks and financial institutions, corporate entities, business owners and individuals. Recent cases involve claims of tortious interference, lender liability, bank officer wrongdoing, West Virginia Consumer Credit and Protection Act violations, judgment enforcement, mechanics' lien perfection and enforcement, and lien priority disputes and enforcement.
Julie routinely handles commercial loan transactions and out-of-court workouts for banking and business clients. Julie's experience includes asset-based facilities, working capital facilities, floor plan financing, participating agreements and other finance projects. Clients also rely on her to review and negotiate their commercial contracts, including banking clients' contracts with numerous national service providers.
Julie is a frequent lecturer on bankruptcy law, creditors' rights and the Uniform Commercial Code, and she has authored numerous publications on bankruptcy and commercial law issues.
Professional Highlights
Assisted in the drafting and review of local changes to Article 9 of the Uniform Commercial Code
Former contributing author to the American Bankruptcy Institute's Health Care Insolvency Manual
Adjunct Professor, West Virginia University College of Law, Payment Systems, 2008-2013
Authored The Effects of West Virginia's Bankruptcy Exemption Statute on Resident Debtors, 86 West Virginia Law Review 227, 1983 (This article was cited in Sheehan v. Morehead, et al., 283 F.3d 199 (4th Cir. 2001)
Representative Matters
Successful representation of a major Virginia bank seeking payment for losses stemming from loans backed by forged collateral under a financial institution bond issued by a major insurance company.
Successful representation of a former bank director and officer in litigation brought by the Federal Deposit Insurance Corporation.
Successful representation of banks in lender liability cases in state and federal courts.
Successful representation of a West Virginia bank in RICO and fraud litigation in state court.
Successful representation of West Virginia banks in cases alleging violations of the West Virginia Consumer Credit and Protection Act.
Defense of a major West Virginia bank in an action involving numerous purchasers in a failed land development alleging breach of contract, negligence, joint venture, conspiracy and agency, negligent misrepresentation and punitive damages
Successful resolution on behalf of a major West Virginia bank seeking insurance coverage for losses sustained as a result of a bank customer's fraudulent activity
Honors
Elected a Fellow of the American Bar Foundation (2021)
Recognized by Chambers USA: America's Leading Lawyers for Business in the area of Corporate/Commercial Law - Banking & Finance (recognized since 2011)
Named Best Lawyers' Litigation - Bankruptcy Lawyer of the Year in southern West Virginia region, 2019
Named Best Lawyers' Bankruptcy and Creditor Debtor Rights / Insolvency and Reorganization Law Lawyer of the Year in southern West Virginia region, 2016, 2018 and 2021
Recognized in Best Lawyers' "Women of Influence" publication, 2016 and 2017
Named to The Best Lawyers in America ® (Bankruptcy and Creditor-Debtor Rights / Insolvency and Reorganization Law: 2006-present; Bet-the-Company Litigation: 2014-present; and Litigation - Bankruptcy: 2011-present)
Named Best Lawyers' Litigation - Bankruptcy Lawyer of the Year in southern West Virginia region, 2015 and 2017
Peer-Review Rated AV by Martindale-Hubbell
Recognized by West Virginia Super Lawyers (Banking), 2007-present
News
Best Lawyers in America®

,

August 20, 2020

Best Lawyers in America®

,

August 20, 2020
Presentations & Events
Presentation: The West Virginia Consumer Credit & Protection Act, by Peter G. Markham, Julia A. Chincheck, Floyd Boone and Zachary J. Rosencrance

Overview of Debt Collection Provisions and Recommended Best Practices

Presentation:  West Virginia Consumer Credit and Protection Act - Review & Update, by Floyd Boone, Julia A. Chincheck, Daniel J. Cohn, Sandra M. Murphy and Amy J. Tawney

West Virginia Bankers Association

Days Conference Center, Flatwoods, West Virginia

,

December 3, 2014

Presentation:  Collecting Under the West Virginia Consumer Credit and Protection Act, by Julia A. Chincheck

West Virginia Bankers Association

Presentation:  Judgment Enforcement Remedies, by Julia A. Chincheck and Daniel J. Cohn

Client Seminar

Presentation:  Secured Loan Documentation Seminar, by Julia A. Chincheck

West Virginia Bankers Association

Presentation:  Mitigating Fair Lending Risk in the Current Regulatory Environment, by Julia A. Chincheck

West Virginia Bankers Association

Presentation:  Collecting Under the West Virginia Consumer Credit and Protection Act, by Julia A. Chincheck

West Virginia Bankers Association

Presentation:  West Virginia Consumer Credit and Protection Act - Review & Update, by Floyd Boone, Julia A. Chincheck, Stuart A. McMillan, Sandra M. Murphy and Amy J. Tawney

West Virginia Bankers Association

Charleston, West Virginia

,

November 20, 2013

Presentation:  Fair Lending, by Floyd Boone, Julia A. Chincheck and Sandra M. Murphy

West Virginia Bankers Association

Days Conference Center, Flatwoods, West Virginia

,

April 24, 2013

Presentation:  Risks Associated With Fair Lending Laws, by Julia A. Chincheck

West Virginia Bankers Association

Presentation:  West Virginia's Amendments to Article 9, by Julia A. Chincheck

West Virginia Bankers Association

Presentation:  Collecting Under the West Virginia Consumer Credit and Protection Act, by Julia A. Chincheck

West Virginia Bankers Association

Presentation:  Record Creation and Retention, by Julia A. Chincheck

Client Seminar

Presentation:  Collection Compliance and Bankruptcy Law, by Julia A. Chincheck

West Virginia Bankers Association

Presentation:  Lender Liability, by Julia A. Chincheck

West Virginia Bankers Association

Presentation:  Take Five:  A Primer on the Five Stages of Lending, by Julia A. Chincheck

West Virginia Bankers Association

Presentation:  Quick Refresher on Key Concepts in Bankruptcy, by Julia A. Chincheck

West Virginia Bankers Association

Presentation:  Bankruptcy Reform Act, by Julia A. Chincheck

West Virginia Bankers Association

Presentation:  Bankruptcy Seminar, by Julia A. Chincheck

FDIC Regional Meeting

Presentation:  Bankruptcy Overview, by Julia A. Chincheck

Presented to the bank auditors of the West Virginia Division of Financial Institutions

Charleston, West Virginia

,

2004
Articles & Alerts
Banking & Financial Services e-Alert

,

December 22, 2020

Banking & Financial Services e-Alert

,

October 9, 2020

Banking & Financial Services e-Alert

,

October 8, 2020

The Community Banker

,

Quarter 1, 2019

Bowles Rice e-Alerts

,

April 19, 2019

Bowles Rice e-Alert

,

February 12, 2019

Banking & Financial Services e-Alert

,

June 29, 2017

Banking e-alert

,

May 15, 2017

The Community Banker

,

Spring 2017

American Bankruptcy Institute, Business Reorganization Committee, E-Newsletter

,

Spring 2017

Bowles Rice Banking Alert

,

April 10, 2017

The Community Banker

,

Winter 2017

Banking Alert

Bowles Rice Banking Alert

,

July 7, 2015

Banking Alert

,

January 9, 2015

Banking Alert

,

January 8, 2015

The Community Banker Magazine

,

Winter 2015

The Community Banker Magazine

,

Fall 2014

The Community Banker Magazine

,

Spring 2014

Banking Alert

,

April 2014

The Community Banker Magazine

,

Fall 2013

West Virginia Banker Magazine

,

Spring 2013

The Community Banker Magazine

,

Summer 2012

West Virginia Banker Magazine

,

Spring 2012

West Virginia Banker Magazine

,

Spring 2011

Amicus Brief

,

May 5, 2006

Amicus Brief

,

July 19, 2004

Amicus Brief

,

August 1999
Professional Affiliations
American Bar Association (Litigation and Arbitration; Debt Collection and Bankruptcy; Consumer Financial Services; Uniform Commercial Code; Payments, Letters of Credit; Secured Transactions; and Financial Regulatory Reform committees)
West Virginia Bar Association (Bankruptcy Committee)
American Bankruptcy Institute
Served on Local Rules Committee of the U.S. District Court for the Southern District of West Virginia and the U.S. Bankruptcy Court for the Southern District of West Virginia
Kanawha County Bar Association
Community/Civic Activities
Children's Therapy Clinic (Director)
West Virginia Symphony (Board of Directors)
Buckskin Council, Boy Scouts of America (Board of Directors)