Practice Areas
Education
J.D., West Virginia University College of Law (1993)
B.S., West Virginia University (1984)
Admissions
Supreme Court of Appeals of West Virginia
U.S. District Courts for the Northern and Southern Districts of West Virginia
U.S. Court of Appeals for the Fourth Circuit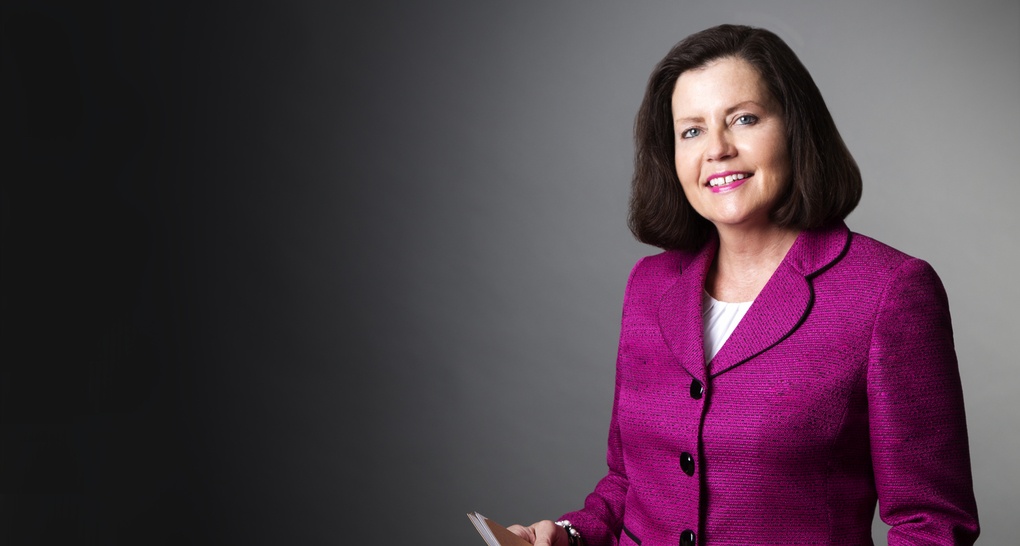 Ronda Harvey focuses her practice on employment litigation. She also advises clients on a wide variety of human resources issues.
A significant part of Ronda's practice for the past 25 years has been defending employers in lawsuits brought by employees in both state and federal courts. She has successfully tried cases to verdict for employers, and represents them in administrative proceedings. She has successfully argued appeals to the West Virginia Human Rights Commission on behalf of employers. She currently provides representation to a state agency in claims involving retirement benefits.
Ronda works with employers in a variety of industries, including manufacturing, health care and energy. She understands that each client is unique, and works in partnership with her clients to fully understand their business and help them manage the regulatory minefield of employment issues. She frequently provides training to managers and supervisors on both human resource and safety issues.
Her experience and successful representation of employers, including Fortune 500 companies, has earned her a preeminent AV rating from Martindale Hubbell, long considered the gold standard in the legal profession. Based on feedback from her peers and clients, she also is recognized by the leading peer review organizations in the legal industry, including Chambers USA's Leading Lawyers for Business; Best Lawyers in America; and Super Lawyers for her litigation practice.
Ronda's most recent achievements include defending a large West Virginia employer in a deliberate intent trial and winning a complete defense verdict. She also has represented defendants in mass tort and complex products liability civil actions.
As lead counsel for a major retail pharmacy, Ronda was appointed a member of the National Pharmacy Committee – a group of attorneys representing the country's largest pharmacies in the nationwide multidistrict litigation on opioids, including a recent MDL in the Northern District of Ohio.
She has defended several national clients in product liability litigation, including pathology laboratories and manufacturers of medical equipment, aircraft, mining roof bolts, boom cranes and respirators. She successfully defended a manufacturer of cranes in mass hearing loss litigation in McDowell County, West Virginia.
Ronda is admitted to practice before the Supreme Court of Appeals of West Virginia and has presented several appeals with great success. She presented the oral argument in defense of Nationwide in the appeal of Lemasters v. Nationwide Mut. Ins. Co. (No. 12-0774) (2013), which established that lawyers for insureds may not recover their fees incurred while litigating an Unfair Trade Practice Act claim. The appeal of Gandee v. Allstate Indemnity Company, 208 W.Va. 697 (2000), reinforced the statutory requirements for insurance cancellation notices and in writing and arguing that appeal, Ronda convinced the Supreme Court that her clients' cancellation notice met those requirements and cancelled the policy at issue. The appeal of Pennington v. Allstate Insurance Company, 202 W.Va. 178 (1998) set the standard for the renewal of a lapsed insurance policy.
Professional Highlights
Bowles Rice Executive Committee Member, 2017-2020
Defending employers in litigation for over 25 years
Lead counsel for major retail pharmacy
Lead trial counsel in more than 200 deliberate intent lawsuits
Lead trial counsel in products liability trial resulting in defense verdict and victorious counterclaim
Successfully defended a crane manufacturer in mass hearing loss litigation
Representative Matters
Arrin Farrar; Erin Farrar v. McFarlane Aviation, Inc.; Textron Aviation, Inc.; and The Cessna Aircraft Company; Andrew Swepston, United States Court of Appeals for the Fourth Circuit, No. 19-1577 (represented Cessna in dismissal based on lack of jurisdiction)
Allen E. Tackett v. West Virginia Consolidated Public Retirement Board, Supreme Court of Appeals of West Virginia, No. 16-0963 (represented CPRB and won appeal related to calculation of retirement benefits)
Childers v. Drug Emporium, Circuit Court of Cabell County, West Virginia, Civil Action No. 16-C-523, October 11, 2017 (granted summary judgment to employer in wrongful discharge claim for alleged violation of West Virginia Human Rights Act)
George and Donna Lambert v. Nationwide Mutual Insurance Co., Southern District of West Virginia federal court, Civil Action No. 5:16-cv-06160, January 20, 2017 (won declaratory judgment on coverage issue and bad faith claims dismissed as moot due to no coverage)

Jodie Estep v. Agsten Construction Co., Circuit Court of Kanawha County, West Virginia, Civil Action No. 14-C-1000, April 18, 2016 (denied plaintiff's motion to vacate prior order and thus refused a second time to allow plaintiff to amend complaint to add spoliation claim)

Jodie Estep v. Agsten Construction Co., Circuit Court of Kanawha County, West Virginia, Civil Action No. 14-C-1000, July 27, 2015 (granted summary judgment on deliberate intent claim and denied motion to amend complaint to add spoliation claim)

Cunningham v. Felman Production, LLC. Supreme Court of Appeals of West Virginia, No. 13-1276, (affirmed summary judgment of Circuit Court of Mason County, Oct. 17, 2014, in a deliberate intent civil action)
Richmond v. Felman Production, LLC, Circuit Court of Mason County, West Virginia, Civil Action No. 12-C-40, (won complete defense verdict in deliberate intent trial in Mason County, West Virginia)
In several deliberate intent matters, achieved early resolution for nuisance value that was much less than cost-of-defense amount after questioning of plaintiffs during plaintiff's depositions established that plaintiffs could not prove all five required deliberate intent elements.
Paul Casket Company, Inc. v. Cooke Funeral Home, Inc., Circuit Court of Kanawha County, West Virginia, Civil Action No. 12-C-1034 (defended funeral home and won summary judgment on commercial dispute)
Finley v. Dixon Electrical Systems & Contracting, Circuit Court of Cabell County, West Virginia, Civil Action No. 13-C-210 (motion to dismiss deliberate intent action granted Oct. 30, 2013)
Lemasters v. Nationwide Mut. Ins. Co., Supreme Court of Appeals of West Virginia, No. 12-0774 (affirmed order of Circuit Court of Marshall County, Oct. 29, 2013)
Hager v. Cowin & Co., Inc., Civil Action No. 2:10-cv-01138 (S.D. W.Va. 2011) (dismissal of supervisor in deliberate intent action under W.Va. Code §23-4-2(d)(2)(ii))
In multiple insurance coverage and bad faith actions, achieved economical resolution far below initial demand and client's budget.
Piasecki v. Wal-Mart Stores East, LP, Civil Action No. 2:08-cv-01302, in the United States District Court for the Southern District of West Virginia, Charleston (motion to dismiss deliberate intent action granted Feb. 23, 2009)
Lemasters v. Century Aluminum of West Virginia, Inc., et al., Civil Action No. 06-C-116, in the Circuit Court of Jackson County, West Virginia (summary judgment of deliberate intent action granted on Dec. 8, 2008)
Stout v. Ravenswood Aluminum Corporation, 207 W.Va. 427,533 S.E.2d 359 (2000) (remanded and tried to deliberate intent action defense verdict)
Honors
Named a 2020 "State Litigation Star" in Labor/Employment by Benchmark Litigation
Recognized by Chambers USA: America's Leading Lawyers for Business among "Leaders in their Field" for Litigation: General Commercial (since 2015)
Named to The Best Lawyers in America ® (Product Liability Litigation - Defendants), 2013-present
Peer-Review Rated AV by Martindale-Hubbell
Named as Super Lawyer in General Litigation
National Academy of Jurisprudence Premier 100 Trial Attorneys of West Virginia
News
Best Lawyers in America®

,

August 20, 2020
Presentations & Events
Presentation: From the Trenches – Preparing and Presenting Corporate Designees for Depositions by Ronda L. Harvey and Ashley Hardesty Odell

The Trial Network: Lakeside Litigation SuperCourse

Ritz-Carlton Reynolds, Lake Oconee, Greensboro, Georgia

,

April 29, 2023

Presentation: Drug Use in the Workplace and Drug Testing Under the WV Safer Workplace Act by Ronda L. Harvey and Pamela J. Ferrell

West Virginia Healthcare Human Resources Association | 2019 Conference

Days Inn, Flatwoods, West Virginia

,

September 19, 2019

Presentation: Drug Abuse or Disability: Are Employees Who Take Prescription Drugs in a Protected Class? by Ronda L. Harvey

The Network of Trial Law Firms

Hyatt Regency Tamaya Resort and Spa, Santa Ana Pueblo, New Mexico

,

April 27, 2019

Presentation: Drug Abuse or Disability -- Are Employees Who Take Prescription Drugs in a Protected Class? by Ronda L. Harvey

The West Virginia Design and Construction Expo

Charleston Coliseum & Convention Center

,

March 20, 2019

Presentation: #TimesUp - Dealing with Sexual Harassment in the Workplace by Ronda Harvey and Brock Malcolm

West Virginia Healthcare Human Resources Association

Days Inn Hotel & Conference Center, Flatwoods, West Virginia

,

September 14, 2018

Presentation: #TimesUp - How to Handle Sexual Harassment in the Workplace by Ronda L. Harvey and Pamela J. Ferrell

Charleston Marriott Town Center, Charleston, West Virginia

,

April 26, 2018
Articles & Alerts
Addiction in the Workplace: Employers' Legal Obligations and Other Considerations When Confronting Employee Drug Habits by Ronda L. Harvey and Gabriele Wohl

The Network of Trial Law Firms

Litigation Management CLE SuperCourse

,

Spring 2019

"Are all Employers Created Equal? Setoff Shenanigans for Special Employers in Deliberate Intent Cases," by Ronda L. Harvey, Ashley Hardesty Odell and Tiffany R. VanderKolk

West Virginia Defense Trial Counsel Notebook of Articles

,

2016

Insurance Defense E-alert

,

July 7, 2015
Professional Affiliations
West Virginia Bar Association (President, 2007-2008; Executive Council, 2000-2007)
Society for Human Resource Management (SHRM)
Defense Research Institute
Defense Trial Counsel of West Virginia, Employment Law Subcommittee
Litigation Counsel of American Trial Honor Society (Fellow)
Claims and Litigation Management Alliance
Community/Civic Activities
West Virginia Chamber of Commerce (Chair, Civil Justice Reform Committee, 2008-2010)