Winchester, VA
480 West Jubal Early Drive
Suite 130
Winchester, VA 22601
Practice Areas
Clerkships
Former Law Clerk to United States Magistrate David J. Joel
Education
J.D., West Virginia University College of Law (2010)
Associate Editor, The West Virginia Law Review
President, WVU Environmental Law Society
B.A., Political Science, West Virginia University (2006)
Admissions
Supreme Court of Virginia
Supreme Court of Appeals of West Virginia
U.S. District Courts for the Northern and Southern Districts of West Virginia
U.S. District Courts for the Eastern and Western Districts of Virginia
U.S. Court of Appeals for the Fourth Circuit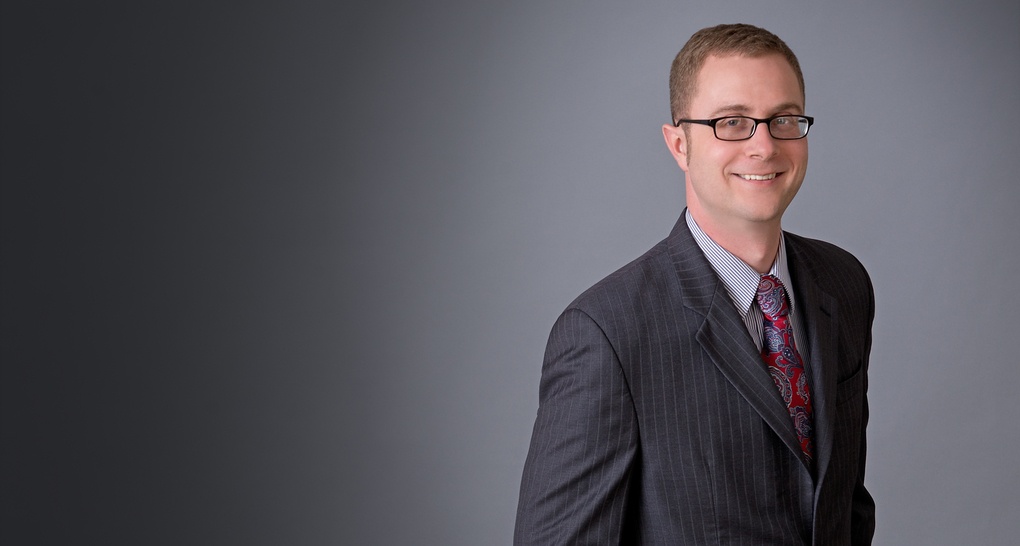 Tyler Mayhew focuses his practice on labor and employment law, commercial litigation and appellate litigation. Tyler advises employers on human resources and compliance matters, and employment policies. He also defends employers against claims asserted in court, before administrative tribunals and in arbitration. He has successfully defended employers from employee discrimination & harassment claims, misclassification claims, wage & hour claims, deliberate intent claims, and wrongful termination claims.
Tyler also represents businesses in complex commercial disputes, and in appellate matters before the Supreme Court of Appeals of West Virginia, the Supreme Court of Virginia and the United States Court of Appeals for the Fourth Circuit.
Tyler earned his law degree from the West Virginia University College of Law in 2010, where he was president of the WVU Environmental Law Society and a member of The West Virginia Law Review. Prior to joining Bowles Rice, Tyler clerked for the Hon. David J. Joel, Magistrate Judge for the United States District Court for the Northern District of West Virginia.
Tyler is a member of the Eastern Panhandle Society for Human Resource Management (EPSHRM), and a member of the labor & employment sections of both the Defense Trial Counsel of West Virginia and the Defense Research Institute (DRI).
Representative Experience:
Prevented putative wage & hour class action against client by compelling individual arbitration of named plaintiff's claims.

In a matter of first impression under West Virginia law, compelled arbitration of wrongful death claims against client based on agreement signed by the decedent.

Obtained dismissal of fraud claim against client, and obtained award of sanctions against plaintiffs for the entire cost of defense.

Obtained asset freeze and injunction against perpetrator of cyber fraud scheme targeting client.

Obtained "no probable cause" findings and dismissals of discrimination, harassment, and retaliation complaints filed with the Equal Employment Opportunity Commission and the West Virginia Human Rights Commission.
Obtained multi-million dollar judgment in favor of client in complex commercial dispute.
Professional Highlights
Member, Bowles Rice Recruiting Committee
Chair, Bowles Rice Human Resources Department
Graduate of Leadership Berkeley, Class of 2020, Martinsburg-Berkeley County Chamber of Commerce
Graduate of Leadership Jefferson, Class Ten, Jefferson County Chamber of Commerce
Chairman, Tree Committee, Corporation of Harpers Ferry, WV
Honors
Recognized as "Ones to Watch" by

The Best Lawyers in America

® (Litigation - Labor and Employment), 2021-present
News
Best Lawyers in America®

,

August 20, 2020
Presentations & Events
Presentation: 2020-2021 Legislative Update for the HR Professional by J. Tyler Mayhew

Eastern Panhandle Society for Human Resource Management

Webinar

,

September 8, 2021

Presentation: COVID-19 Employment Law Update by J. Tyler Mayhew and Lindsay M. Gainer

North Central West Virginia Society for Human Resource Management

Webinar

,

September 8, 2021

Presentation: COVID-19 Vaccines and Other Pandemic Issues for Your Employees and Business by J. Tyler Mayhew

West Virginia Hospitality & Travel Association

Presentation: Peace, Love and Understanding Medical Cannabis and Hemp by Floyd McKinley Sayre and J. Tyler Mayhew

Martinsburg-Berkeley County Chamber of Commerce | News @ Noon

Webinar

,

December 9, 2020

Presentation: Putting Your Team Back to Work – New Rules, Regulations and Requirements for Employers in the COVID-19 Era by Jennifer B. Hagedorn, J. Tyler Mahew and Julie A. Moore

Jefferson County Chamber of Commerce

Presentation: Putting Your Team Back to Work – New Rules, Regulations and Requirements for Employers in the COVID-19 Era by Jennifer B. Hagedorn, J. Tyler Mahew and Julie A. Moore

Community Bankers of West Virginia

Presentation:  Employment Law 101: What Every Business Owner Needs to Know  by J. Tyler Mayhew

Jefferson County Chamber of Commerce

Presentation:  2017 West Virginia Legislative Update for the HR Professional: Drug Testing & Medical Marijuana by J. Tyler Mayhew

Eastern Panhandle Society for Human Resource Management (EPSHRM)
Articles & Alerts
Labor and Employment e-Alert

,

December 23, 2020

Labor and Employment e-Alert

,

December 18, 2020

Labor and Employment e-Alert

,

December 16, 2020

Labor & Employment e-Alert

,

December 15, 2020

Bowles Rice e-Alert

,

March 8, 2019

Bowles Rice Labor and Employment e-Alert

,

July 27, 2017

"Question Presented: Are Class Arbitration Waivers of Employment-Related Claims Illegal and Unenforceable Under the FAA?," by J. Tyler Mayhew

Defense Trial Counsel of West Virginia Notebook of Articles, 2017.

"Brooks v. City of Huntington: A Case Study in The Measure of Damages for Residential Property," by Julie R. Shank and J. Tyler Mayhew

Defense Trial Counsel of West Virginia Notebook of Articles

,

2015
Views & Visions
Professional Affiliations
Defense Trial Counsel of West Virginia, Employment Law Subcommittee
Defense Research Institute (DRI)
Eastern Panhandle Bar Association
Eastern Panhandle Society for Human Resource Management (EPSHRM)
Jefferson County Chamber of Commerce
Community/Civic Activities
Jefferson County Chamber of Commerce (Board of Directors)