Practice Areas
Education
J.D., West Virginia University College of Law (2014)
President, Energy Law Society
Environmental Law Society
Moot Court
Chief Justice of the National Energy and Sustainability Moot Court Competition
Chesapeake Energy Fellow/Fellowship
B.A., cum laude, Political Science, Marshall University (2011)
John Marshall and Dan O'Hanlon Scholarship Recipient
Admissions
Supreme Court of Appeals of West Virginia
U.S. District Court for the Southern District of West Virginia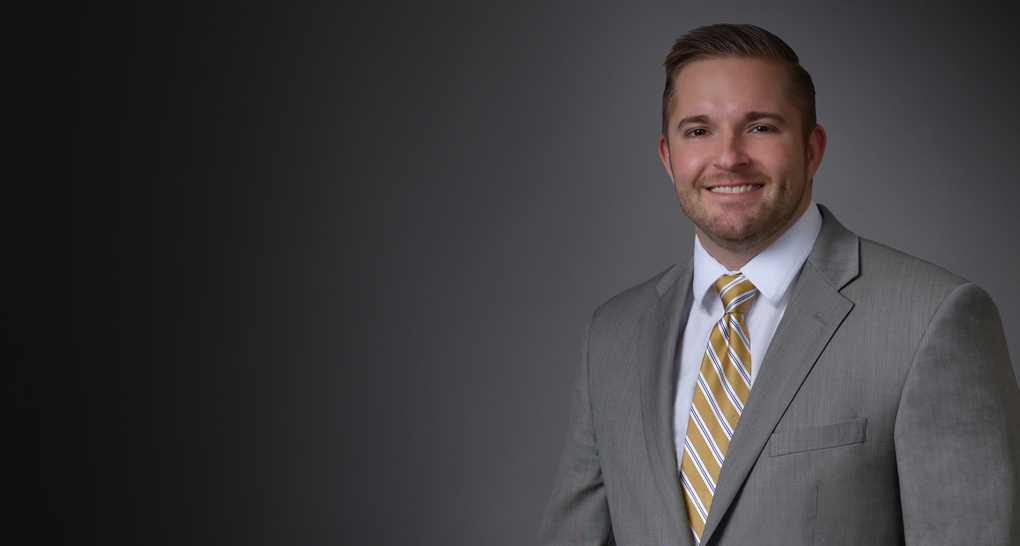 Josh Cottle focuses his practice on circuit court appeals and appeals before the Supreme Court of Appeals of West Virginia on behalf of clients in the education sector. As a member of the Bowles Rice Education Law Group, long recognized as "Top Tier" for Education Law in West Virginia by U.S. News & World Report, he also provides counsel regarding employee grievances, such as complex excess levy and personnel issues. In addition to administrative litigation, Josh represents school boards in cases involving violations of the Open Governmental Proceedings Act and the Freedom of Information Act, and counsels school boards on compliance with those Acts to avoid litigation.
Josh has advised the West Virginia School Board Association on the formation and operation of Educational Services Cooperatives and has assisted Regional Education Service Agencies with the transition to Educational Services Cooperatives.
Josh also handles transactional and litigation matters relating to the oil and gas industry. Specifically, his experience largely involves title curative work, including partition actions, missing or unknown heir petitions and complex lease disputes between oil and gas operators in the State of West Virginia. His previous work as a certified coal miner gives him a unique perspective among energy lawyers.
In addition to his education and energy work, Josh has successfully litigated multiple eminent domain actions on behalf of public utilities, and regularly counsels school boards on eminent domain and property matters.
He earned his law degree from the West Virginia University College of Law in 2014, where he was president of the Energy Law Society and a member of the Environmental Law Society. As a member of the school's Moot Court, he served as Chief Justice of the National Energy and Sustainability Moot Court Competition.
Josh previously worked with the West Virginia Attorney General's Civil Rights Division and was selected for the Judith A. Herndon Legislative Fellows Program. He is a member of the firm's Recruiting Committee.
Professional Highlights
Member, Bowles Rice Recruiting Committee
West Virginia Ethics Commission (Member, Board of Directors; appointed by Governor Justice in 2023)
Legal research and writing teaching assistant (2013-2014)
Law Clerk, Bowles Rice (2012, 2013)
Herndon Fellowship (2011)
Cliffs Natural Resources (2010)
Coal miner, Patriot Coal (2008-2009)
Representative Cases
Board of Education of Wyoming County v. Dawson, No. 22-0234 (W. Va. 2023) (unanimous reversal and dismissal of Circuit Court and Grievance Board decisions)

Hartman v. Putnam County Board of Education, No. 21-0765 (2022) (Open Meetings Act)

Webster County Board of Education v. Davis, No. 19-1028 (2021) (aide and ECCAT seniorities in reductions in force)

McCann v. Lincoln County Board of Education, 2020 WL 7222890 (2020) (service employee misclassification under faulty local policy)

Mayle v. Barbour County Board of Education, 2018 WL 317375 (2018) (filling aide/ECCAT vacancies)
West Virginia Board of Education v. Board of Education of the County of Nicholas, 239 W.Va. 705, 806 S.E.2d 136 (2017) (State Board of Education discretion)
Lemasters v. Jackson County Board of Education, 2016 WL 2977336 (2016) (teacher duty outside the school day)
Adkins v. Cabell County Board of Education, 2016 WL 3435749 (2016) (accused felon's suspension)
Staats v. Jackson County Board of Education, 2015 WL 6181438 (2015) (hours worked)
Honors
Recognized by The Best Lawyers in America: Ones to Watch

in Energy Law; Oil and Gas Law; and Education Law (2021-present)

Recipient of CALI Awards (recognition for achieving the highest grade in a particular subject) at West Virginia University College of Law:

American Legal History
Civil Rights Litigation
Economics and the Environment
Land Use and Sustainable Law
Natural Resources Law
News
Best Lawyers in America®

,

August 20, 2020
Presentations & Events
Presentation: First Look: How Legislation from the 2022 Regular Session May Affect You and Your School District by Rick Boothby and Josh Cottle 

West Virginia School Board Association Regional Meeting

Grand Point Conference Center, Vienna, West Virginia

,

May 3, 2022

Presentation: First Look: How Legislation from the 2022 Regular Session May Affect You and Your School District by Josh Cottle and Kimberly Croyle 

West Virginia School Board Association: Regional Meeting

Summersville Arena & Conference Center, Summersville, West Virginia

,

April 7, 2022

Presentation: Legal Update, Vendor Contracts, COVID Leave, and Independent Contractors by Joshua A. Cottle, Kimberly S. Croyle, Trey Morrone and Howard Seufer, Jr.

West Virginia Association of School Business Officials: Fall Conference

Cabell County Board of Education Transportation Complex, Lesage, West Virginia

,

October 22, 2021

Presentation: 2021 Highlights of Education Related Legislation by Joshua A. Cottle and Trey Morrone

West Virginia School Board Association: Regional Meeting

Glade Springs Resort, Daniels, West Virginia

,

June 14, 2021

Presentation:  2021 Highlights of Education Related Legislation by Joshua A. Cottle, Kimberly S. Croyle, Trey Morrone and Howard Seufer, Jr.

West Virginia Association of School Business Officials: Spring Conference

Conference Tracker, Virtual Meeting

,

May 13, 2021

Presentation: Other Leave Rights of West Virginia School Employees by Josh Cottle and Howard Seufer, Jr.

West Virginia Association of School Business Officials

GoToWebinar

,

October 29, 2020

Presentation:  It's Dock Day Season! Hunting Down Dock Days & Other Misuses and Abuses of Leave Time by Richard S. Boothby, Kayla Cook, Josh Cottle, Kimberly Croyle, Trey Morrone and Howard Seufer, Jr.

West Virginia Association of School Administrators – Winter Conference

Bridgeport Conference Center, Bridgeport, West Virginia

,

January 31, 2020

Presentation: Legal Issues and Answers by Howard Seufer, Jr. and Joshua A. Cottle

West Virginia Executive Secretaries Association

Charleston Marriott Town Center, Charleston, West Virginia

,

September 13, 2019

Presentation: The Public Charter School Provisions of House Bill 206 by Howard Seufer, Jr. and Joshua A. Cottle

West Virginia School Board Association

Charleston Marriott Town Center, Charleston, West Virginia

,

September 13, 2019

Presentation: West Virginia's Freedom of Information Act by Richard S. Boothby, Joshua A. Cottle and Kimberly S. Croyle

West Virginia Executive Secretaries Association

Bowles Rice LLP, Charleston, West Virginia

,

February 15, 2019
Articles & Alerts
Legalities, West Virginia School Board Association

,

January 24 and January 31, 2020

Legalities, West Virginia School Board Association

,

February 22, 2019
Professional Affiliations
Energy & Mineral Law Foundation

Gas & Oil Association of WV, Inc.

Metallurgical Coal Producers Association
National School Boards Association - Council of School Attorney (NSBA - COSA)
Community/Civic Activities
West Virginia Ethics Commission (Member, Board of Directors; appointed by Governor Justice in 2023)
Legal Aid of West Virginia (Volunteer)
Charleston Montessori School (Member, Board of Directors)