Southpointe, PA
Southpointe Town Center
1800 Main Street
Suite 200
Canonsburg, PA 15317
Practice Areas
Education
J.D., West Virginia University College of Law (2001)
B.A., English, West Virginia University (1997)
Admissions
Supreme Court of Appeals of West Virginia
Supreme Court of Ohio
Supreme Court of Pennsylvania
U.S. Courts of Appeals for the Third and Fourth Circuits
U.S. District Court for the Eastern, Middle and Western Districts of Pennsylvania
U.S. District Court for the Northern and Southern Districts of West Virginia

U.S. District Court for the Northern District of Ohio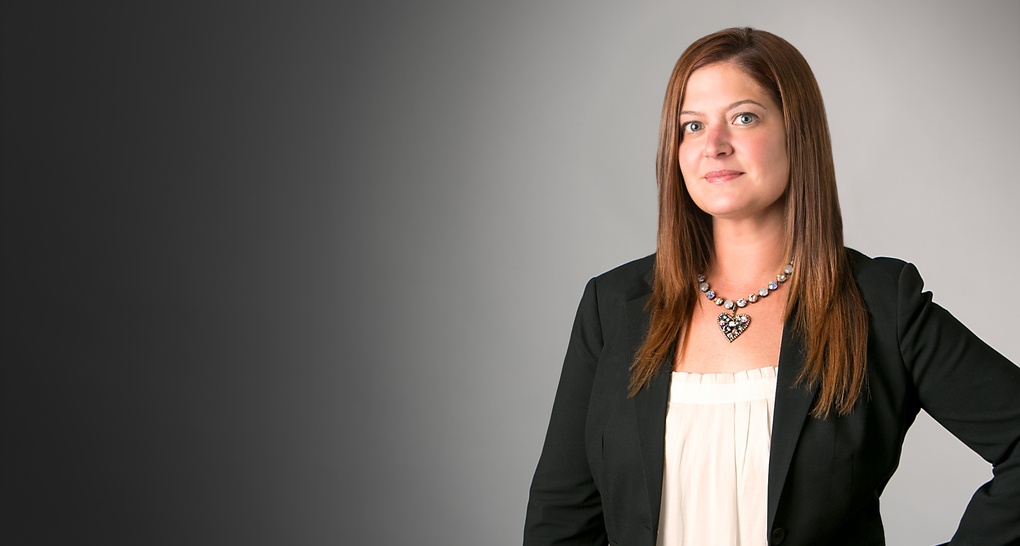 Jennifer B.
Hagedorn
Partner
Jennifer Hagedorn leads the Bowles Rice Labor and Employment team. She focuses her practice in representing businesses in all aspects of employment and workplace issues. She works with her employer clients to provide comprehensive preventative services to minimize potential risk of litigation. She also works with business clients to develop creative, thoughtful defense strategies for times when litigation cannot be avoided.
She routinely counsels businesses, such as banks, hospitals and other health care providers, manufacturing clients, energy clients, and other various entities of all sizes on ways to properly handle human resources issues, potential disciplinary situations, leaves of absence matters, separations and various employee complaints. Jennifer also assists her clients in conducting workplace investigations and creating employment policies and handbooks tailored to the particular industry of her client. Jennifer's representation of business clients in such matters has involved many appearances at administrative hearings, depositions and related litigation filings.
Jennifer has also represented her clients in litigation matters at a state and federal level including wrongful termination claims, discrimination claims, including harassment and sexual harassment, retaliation claims, breach of contract claims, and invasion of privacy claims. Jennifer has also successfully defended businesses in claims brought before administrative agencies, such as the Occupational Safety and Health Administration, Equal Employment Opportunity Commission, and the Wage and Hour Division of the United States Department of Labor, as well as various state administrative agencies in the State of West Virginia and the Commonwealth of Pennsylvania.
Jennifer also serves as general counsel to small businesses, advising clients on all aspects of the law and other business matters, including employment related matters, contract negotiation and drafting, real estate transactions, and statutory and regulatory compliance.
She is admitted to practice in Pennsylvania, Ohio and West Virginia.
Professional Highlights
Chair, Bowles Rice Human Resources Department (2022-)
Member, Bowles Rice Executive Committee
Co-leader, Bowles Rice Labor & Employment Team
Private Practice, Wheeling, West Virginia (2001-2012)
Treasurer, Ohio County (WV) Bar Association (2002-2003)
Honors
The Employment Lawyers, featured Pennsylvania attorney
West Virginia University College of Law

Recipient of Non-Profit Organizations CALI Award (recognition for achieving the highest grade in a particular subject)
Member, Marilyn Lugar Trial Court Travel Team
Competed in Trial Lawyers Association Mock Court Competition
Presentations & Events
Presentation: COVID-19 Unmasked! Discussion of Challenges Facing Employers in Return to Work by Jennifer B. Hagedorn and April Morgan Hincy

West Virginia Medical Group Management Association | 2022 Spring Conference

Presentation: COVID-19 Unmasked! Discussion of Challenges Facing Employers in Return to Work by Jennifer B. Hagedorn and Lindsay M. Gainer

West Virginia Association of Orthopaedic Executives | 2022 Spring Break Meeting

Stonewall Resort, Roanoke, West Virginia

,

April 30, 2022

Presentation: Federal Vaccine Mandates and What to Expect for Your Business by Jennifer B. Hagedorn and Lindsay M. Gainer

West Virginia Hospitality & Travel Association

Webinar

,

December 14, 2021

Presentation: Putting Your Team Back to Work – New Rules, Regulations and Requirements for Employers in the COVID-19 Era by Jennifer B. Hagedorn, J. Tyler Mahew and Julie A. Moore

Jefferson County Chamber of Commerce

Presentation: Putting Your Team Back to Work – New Rules, Regulations and Requirements for Employers in the COVID-19 Era by Jennifer B. Hagedorn, J. Tyler Mahew and Julie A. Moore

Community Bankers of West Virginia

Presentation: The Family and Medical Leave Act "FMLA" by Jennifer B. Hagedorn

The Coterie, Findlay, Ohio

,

March 2, 2020

Presentation: The Americans with Disabilities Act "ADA" by Jennifer B. Hagedorn

The Health Plan, Wheeling, West Virginia

,

October 14, 2015

Presentation: The Family and Medical Leave Act "FMLA" by Jennifer B. Hagedorn

The Health Plan, Wheeling, West Virginia

,

October 14, 2015
Articles & Alerts
Westlaw – Practical Law, © 2022 Thomson Reuters

,

February 2022

Labor and Employment e-Alert

,

March 12, 2021

Labor and Employment e-Alert

,

December 23, 2020

Labor and Employment e-Alert

,

December 18, 2020

Labor and Employment e-Alert

,

December 16, 2020

Labor & Employment e-Alert

,

December 15, 2020

Bowles Rice e-Alert

,

November 8, 2019

Bowles Rice e-Alert

,

July 18, 2019

Legal Considerations – Workplace Wellness Programs by Jennifer B. Hagedorn

The Defense Trial Counsel of West Virginia's Notebook of Articles

,

Spring 2019

Defense Trial Counsel of West Virginia 2018 Notebook of Articles

,

2018

Labor and Employment e-Alert

,

April 20, 2018
Blog Posts
State of Affairs

,

April 23, 2020
Professional Affiliations
Pennsylvania Bar Association
Member, Findlay Area Human Resource Association
Member, Upper Ohio Valley Chapter for Human Resource Management
Editor, Practical State Law Q&A, Thomson Reuters
Community/Civic Activities
United Way of Washington County (PA)

Secretary
Member, Executive Committee
Member, Board of Directors

Volunteer, Canonsburg-Houston Food Pantry
Member, Handbags that Help
Member, The Coterie
Past President and Member, Board of Directors, Holy Family Child Care & Development Center
St. Michael Catholic School, Findlay, Ohio

Parent Volunteer, Organization of 2020/2021 fundraising event
Team Parent, 8th grade Girls Volleyball Team, 2019-2021
Team Parent, 6th grade and 8th grade Girls Basketball Teams, 2019-2020

Volunteer, Junior Achievement program at John F. Kennedy Catholic School