Southpointe, PA
Southpointe Town Center
1800 Main Street
Suite 200
Canonsburg, PA 15317
Practice Areas
Education
J.D., magna cum laude, Case Western Reserve University School of Law (1988)
B.A., Washington and Jefferson College (1985)
Admissions
Ohio Supreme Court
Supreme Court of Pennsylvania
Supreme Court of the United States
U.S. District Court for the Northern District of Ohio
U.S. District Court for the Western District of Pennsylvania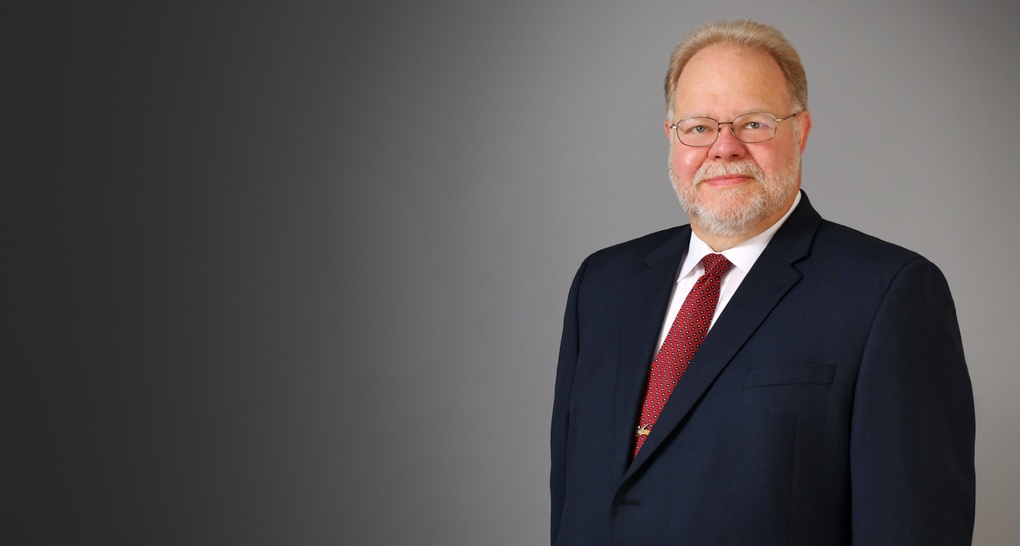 K. Bradley
Mellor
Partner
An attorney with more than 30 years of experience, Brad Mellor focuses his practice on construction law, construction litigation and alternative dispute resolution. He is admitted to practice in Pennsylvania and Ohio, and works from the firm's Southpointe, Pennsylvania office.
Brad serves as leader of the Bowles Rice Construction Law team. His wide range of experience in the construction industry includes contract preparation and negotiation, contract enforcement through litigation or arbitration and dispute avoidance and resolution. Brad advises clients through every phase of a construction project, from conceptual design and planning to project closeout and warranty claims.
He has worked on numerous projects ranging from major industrial and utility jobs to highway and bridge work, commercial buildings, schools, hospitals and residential construction. Brad has also assisted clients in a variety of real estate development issues. He has worked on projects, contracts and disputes in more than 20 states, Canada and Puerto Rico.
Brad's areas of focus include:
Electric power projects, including coal-fired, hydro and gas turbine
Municipal water and wastewater projects
Industrial projects, including steel mills and cement plants
Commercial and hospitality projects
An arbitrator on the American Arbitration Association's Construction Mega Project Panel, Brad also handles industry mediations, both privately and through the U.S. District Court for the Western District of Pennsylvania.
Professional Highlights
Leader, Bowles Rice Construction Law Team
News
Best Lawyers in America®

,

August 20, 2020
Presentations & Events
Construction Contracts: Advanced Negotiation Techniques for the Top Sticking Points by Bradley Mellor

Pennsylvania Construction Law: Advanced Issues and Answers | National Business Institute CLE Seminar

Crowne Plaza Pittsburgh South, Pittsburgh, Pennsylvania

,

August 24, 2022

Scope of Work Clauses: Clearly Laying Out Performance Obligations by Bradley Mellor 

Construction Contracts: Drafting Tips, Pitfalls, and Case Law | National Business Institute CLE Seminar

Crowne Plaza Pittsburgh South, Pittsburgh, Pennsylvania

,

August 18, 2022

Scope of Work Clauses: Clearly Laying Out Performance Obligations by Bradley Mellor

Construction Contracts: Drafting Tips, Pitfalls, and Case Law | National Business Institute CLE Seminar

Crowne Plaza Pittsburgh South, Pittsburgh, Pennsylvania

,

October 6, 2021

Construction Contracts: Advanced Negotiation Techniques for the Top Sticking Points by Bradley Mellor 

Construction Law: Advanced Issues and Answers | National Business Institute CLE Seminar

Crowne Plaza Pittsburgh South, Pittsburgh, Pennsylvania

,

April 28, 2021

Construction Law Boot Camp by Bradley Mellor 

National Business Institute CLE Seminar

Crowne Plaza Pittsburgh South, Pittsburgh, Pennsylvania

,

October 15, 2020

Presentation: Negotiating Damages in Construction Disputes by K. Bradley Mellor

Construction Law: Advanced Issues and Answers | National Business Institute CLE Seminar

Crowne Plaza Pittsburgh South, Pittsburgh, Pennsylvania

,

March 5, 2020

Presentation: Ethics for Construction Attorneys by K. Bradley Mellor

Construction Law: Advanced Issues and Answers | National Business Institute CLE Seminar

Crowne Plaza Pittsburgh South, Pittsburgh, Pennsylvania

,

March 5, 2020
Articles & Alerts
Lawyers Journal - The Journal of the Allegheny County Bar Association

,

October 9, 2020
Blog Posts
Construction Law

,

April 6, 2021

Construction Law

,

March 8, 2021
Professional Affiliations
Allegheny County Bar Association, Construction Law Section
American Arbitration Association's Construction Mega Project Panel, Arbitrator
American Bar Association, Forum on the Construction Industry and Fidelity and Surety Law Committee
American Subcontractors Association of Western Pennsylvania
Associated Builders and Contractors of Western Pennsylvania
Builders Association of Metropolitan Pittsburgh
Constructors Association of Western Pennsylvania
Pennsylvania Bar Association
Pittsburgh Airport Area Chamber of Commerce
Society of American Military Engineers
Washington County (PA) Bar Association
Western Pennsylvania Water Pollution Control Association
Westmoreland Bar Association