Practice Areas
Clerkships
Judicial Clerkship, Judge W. Swan Yerger, Jackson, Mississippi (2010)
Education
J.D., summa cum laude, University of Mississippi School of Law (2011)
Development Editor, Mississippi Law Journal
Dean's Leadership Council (2009-2011)
B.A., cum laude, History, Furman University (2008)
Admissions
Supreme Court of Appeals and Circuit Courts of West Virginia
State and Superior Courts of Georgia

U.S. Court of Appeals for the Fourth Circuit

U.S. District Courts for the Northern and Southern Districts of West Virginia

U.S. District Court for the Northern District of Georgia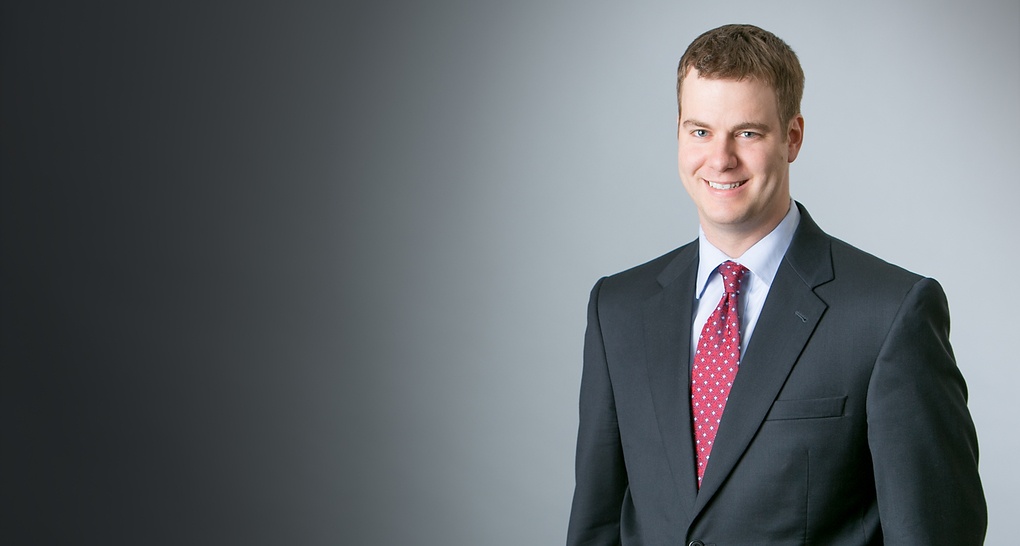 Patrick C.
Timony
Partner
Patrick Timony is a litigation Partner in the Charleston, West Virginia office of Bowles Rice LLP and serves as assistant general counsel to the firm. Mr. Timony litigates a variety of different matters but primarily focuses his practice on: (1) commercial litigation; (2) construction litigation; (3) insurance bad faith; and (4) professional licenses disputes. He has significant federal and state first chair trial experience and a robust appellate practice in both West Virginia and the Fourth Circuit Court of Appeals. In addition to his trial and appellate experience, Mr. Timony has successfully authored numerous dispositive motions and motions to dismiss. Anything that needs to be done to successfully litigate, Mr. Timony can do.
Mr. Timony understands that each case and client is unique and works to tailor any plan to achieve the client's goal in the most cost effective and efficient manner. He also prides himself in maintaining positive relationships with both opposing counsel and the court to maximize his effectiveness in advocating his client's position. Mr. Timony has successfully represented low income individuals, physicians, lawyers, small business owners and Fortune 500 companies in achieving each client's individual objective. Below, Mr. Timony has identified some of his client's successes:
Construction Litigation
Represents, and has represented, general contractors, subcontractors, school board and government authorities, homeowners' associations and homeowners in construction litigation.
Successfully resolved multiple construction dispute claims against contractors, architects and suppliers for various Board of Education concerning the construction of new schools throughout West Virginia.
Successfully resolved a general contractor's Miller Act claim concerning construction work perform for the Department of Veteran Affairs.
Successfully resolved claims from several homeowners involving latent defects in their primary residences.
Successfully resolved homeowners' claims related to mismanagement of their property by a property management company.
Won summary judgment over a Solid Waste Authority's attempt to pursue claims for fraudulent lien and slander of title over a mechanic's lien.
Defeated summary judgment against a general contractor on theory of first material breach.
Routinely prosecutes and defends claims arising from AIA, Consensus, and EJCDC construction documents.
Commercial Litigation
Represents, and has represented, construction companies, banks, car dealerships, car manufacturers, hotel owners, retailers and other businesses in commercial disputes.
Obtained judgment for a bank on claims of fraudulent inducement and duress related to commercial guaranties.
Obtained judgment for Workforce West Virginia to refund client approximately $90,000 for improperly classifying client's business as a successor.
Managed and facilitated corporate divorce among shareholders of a small business.
Obtained judgment for bank against an individual for breach of a commercial loan.
Routinely prosecutes and defends claims arising from breach of contract, shareholder agreements and purchase transactions.
Extra-Contractual / Insurance Bad Faith
Represents, and has represented, insureds and insuers related to claims for breach of the policy, violations of the UTPA and common law bad faith.
Successfully resolved claims for insurer against insured on bad faith and coverage issues related to water damage in primary residence.
Successfully dismissed claims for breach of contract and utpa violations related to timeliness of insurance payments.
Successfully dismissed agents and adjusters as nominal parties to invoke federal jurisdiction over dispute.
Obtained summary judgment for insured against insurer related to coverage for fire loss and wrongful use of pollution exclusion.
Professional Licensing Disputes
Represents, and has represented, medical professionals, lawyers, contractors and other professionals before various state licensing boards on discipline matters.
Obtained dismissal of false advertising allegations before the West Virginia Board of Surveyors.
Obtained dismissal of violation of the Rules of Professional Conduct before the Lawyer Disciplinary Board.
Defeated charges on violation of Rule 8.4(c) before the Lawyer Disciplinary Board.
Defended an industrial painting company before the Division of Labor, which resulted in the Division reducing the penalties by approximately $750,000.00.
Successfully assisted medical professional in removing licensing restrictions before the West Virginia Board of Medicine.
Professional Highlights
Bowles Rice Assistant General Counsel
Regularly provides pro bono representation to low-income individuals in landlord-tenant disputes.
Student Limited Practice Attorney, U.S. Attorney's Office, Northern District of Mississippi (2010)
Student Intern, U.S. Attorney's Office, Northern District of Georgia, Narcotics Division (2009)
Crime Analyst, Greenville (SC) City Police Department (2008)
Representative Reported Cases
Lemartec Corp. v. Entsorga W. Va., No. 3:18-cv-22, 2020 WL 3405755 (N.D. W. Va. June 19, 2020) (granting summary judgment in favor of general contractor on claims for fraudulent lien and slander of title)
Old White Charities, Inc. v. Bankers Ins., LLC, 799 F. App'x 176 (4th Cir. 2020) (upholding district court's award of summary judgment in favor of insurer on hole in one contest coverage dispute)
State ex rel. Biafore v. Tomblin, 782 S.E.2d 223 (W. Va. 2016) (governor required to use list submitted by Republicans to replace departing senator who switched parties)
Lambert v. Nationwide Mut. Ins. Co., No. 5:16-cv-06160, 2017 WL 320926 (S.D. W. Va. Jan. 20, 2017) (declaratory judgment of no coverage)
Blevins v. Nationwide Gen. Ins. Co., No. 2:17-cv-03692, 2017 WL 6626330 (S.D. W. VA. Dec. 28, 2017) (dismissal of breach of contract and certain bad faith claims)
Keyser House Bonds, LLC v. Keyserhouse Assocs. LTD P'ship, 12-1505, 2014 WL 620480 (W. Va. Feb. 14, 2014) (memorandum decision) (rights of bondholders following failure of debtor to pay on maturity)
Honors
Recognized as a Rising Star by Super Lawyers (Business Litigation), 2017-19, 2021
Recipient of the University of Mississippi School of Law Outstanding Student Awards for: Criminal Procedure II, Commercial Paper, Individual Income Taxation and White Collar Crime
Mississippi Law Journal – Development Editor (2010-11)
Criminal Law Concentration from the University of Mississippi School of Law with honors
Senior Gilpatrick History Scholarship recipient from Furman University
3-time SoCon Academic Honor Roll and 2-time Academic Medal recipient
Presentations & Events
Presentation: New Goldrush - Sifting Through the Infrastructure Investment and Jobs Act for Mountain State Opportunities by Patrick C. Timony, Sharon M. Menchyk and James V. Kelsh

West Virginia Construction & Design EXPO

Charleston Coliseum and Convention Center, Charleston, West Virginia

,

March 24, 2022

Presentation: Navigating Drug & Alcohol Workplace Acts by Patrick C. Timony

The West Virginia Design and Construction Expo

Charleston Coliseum & Convention Center

,

March 20, 2019

Presentation: Mechanic's Liens by Patrick C. Timony

Presentation:  Legal Ethics:  Top Mistakes That Lead to Malpractice, by Patrick C. Timony

National Business Institute
Articles & Alerts
West Virginia Construction News

,

July/August 2020

West Virginia Construction News

,

November/December 2018

Washington Legal Foundation

,

June 5, 2015
Views & Visions
Community/Civic Activities
Active member of the Basilica of the Co-Cathedral of the Sacred Heart