Bowles Rice Named West Virginia Firm of the Year for Sixth Consecutive Year
Benchmark Litigation
March 24, 2022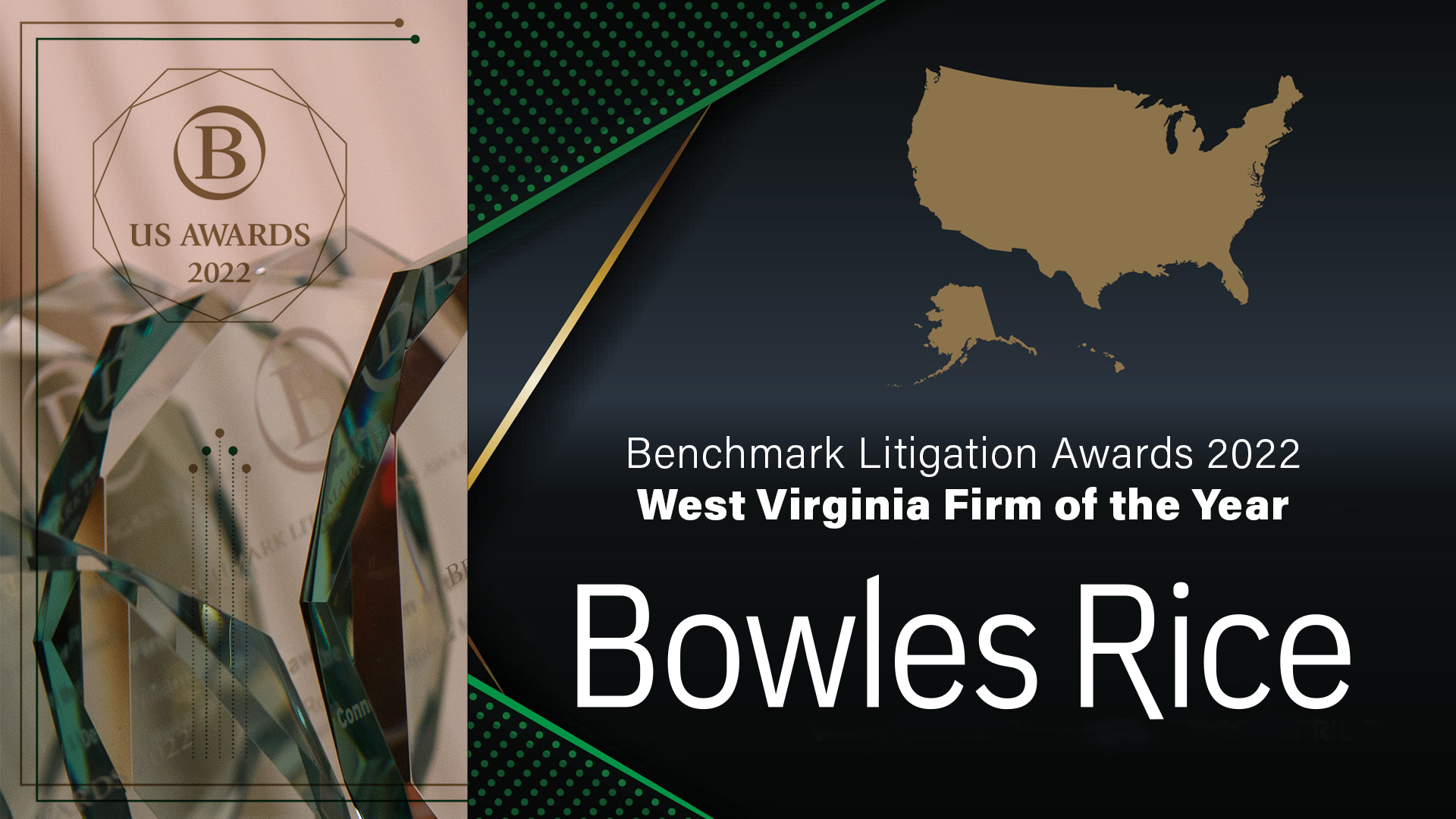 Charleston, West Virginia – For the sixth consecutive year, Benchmark Litigation has named Bowles Rice its West Virginia Firm of the Year. The announcement was made on March 24, 2022 at Benchmark Litigation's 2022 Awards Ceremony in New York City.
"Being recognized as West Virginia's top litigation firm for six years in a row is a great honor for our firm and for our litigation team," said Stuart McMillan, Chair of the Bowles Rice Litigation Department. "At Bowles Rice, our experienced team of litigators takes pride in achieving great results for our clients throughout West Virginia and across the country."
Benchmark Litigation is known as the definitive guide to America's litigation firms and attorneys, and is the only publication to focus exclusively on the litigation and disputes market in North America. Through extensive peer review-based research, submission review and casework, Benchmark also recognized five Bowles Rice attorneys as Local Litigation Stars for their work in a variety of different practice areas. Those recognized include:
"The litigation team at Bowles Rice does outstanding work for our clients and we are honored to have them recognized by this award." said Marc Monteleone, the firm's Managing Partner. "We are thrilled to receive this recognition as the best in West Virginia for the sixth consecutive year."
###
Bowles Rice is a full-service law firm with more than 110 attorneys serving clients from six offices located in Charleston, Martinsburg, Morgantown, and Parkersburg, West Virginia; Southpointe, Pennsylvania; and Winchester, Virginia.