Attorneys
Related Practice Areas
Bowles Rice Named "West Virginia Firm of the Year" for Second Consecutive Year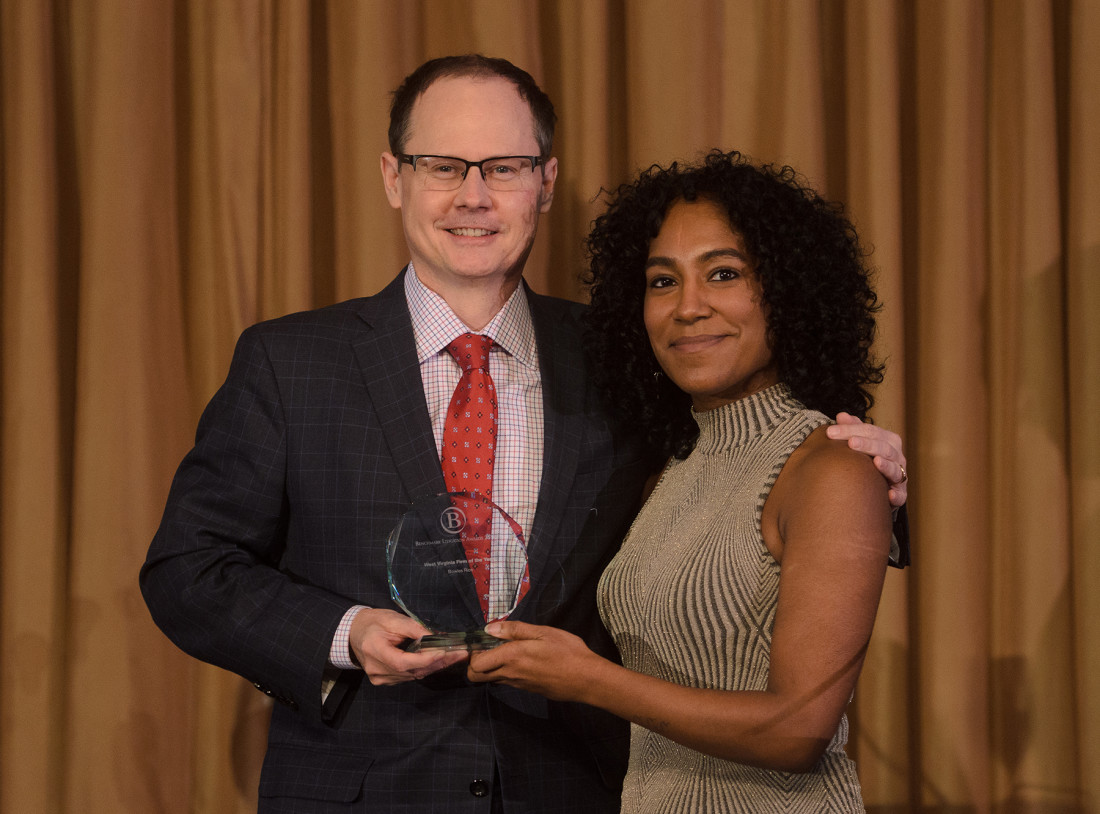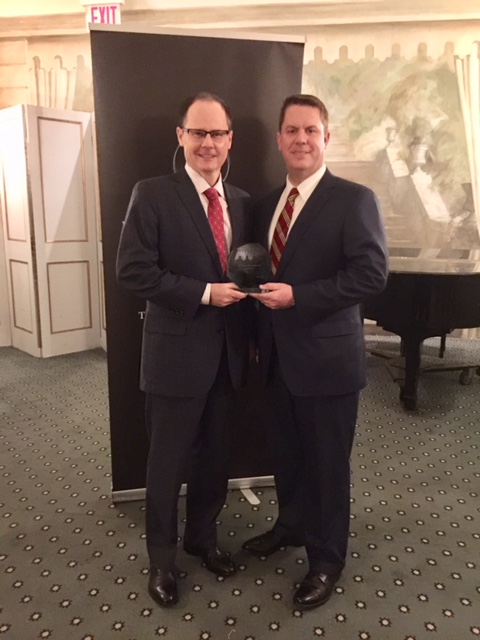 Stuart McMillan with Shailyn Tirado of Benchmark Litigation; Stuart McMillan and Mark Adkins
Charleston, West Virginia – Benchmark Litigation named Bowles Rice its "West Virginia Firm of the Year" for the second consecutive year during its 2018 U.S. awards ceremony at the Pierre Hotel in New York City on February 15.
Representatives from nearly 100 private practice firms from across the United States were on-hand, including Bowles Rice attorneys Stuart McMillan and Mark Adkins, who accepted the award on the firm's behalf. McMillan, who is chairman of the Bowles Rice Litigation Department, referred to the repeat honor as acknowledgement of the depth and breadth of the firm's litigation work.
"Bowles Rice has an incredible team of lawyers across West Virginia and throughout the region who excel at providing experienced and efficient litigation and dispute resolution services for our clients," McMillan said. "Winning this award two years in a row is testament to the work we do and the outcomes we've achieved on behalf of individuals and businesses in a wide range of industries."
Benchmark publishes a definitive guide to America's leading litigation firms and attorneys, the only publication to focus exclusively on the litigation practice in the United States, Canada and Mexico. Bowles Rice consistently receives the organization's highest recognition, being listed as a "Highly Recommended" law firm in West Virginia. Benchmark also recognizes individual attorneys in each state, based on six months of intensive peer and client review, as well as case review. In their 2018 rankings, two Bowles Rice lawyers are listed – Gerard Stowers and Mark Adkins.
"We are honored to once again be the recipient of this distinction from Benchmark Litigation, which recognizes our litigators as among the very best in West Virginia," said Tom Heywood, Bowles Rice Managing Partner. "More than 50 of our lawyers litigate in state and federal courts and administrative forums across our region, and they have certainly earned this recognition through their outstanding advocacy for our clients, day in and day out."
###
Bowles Rice is a full-service law firm with 110 attorneys serving clients from seven offices located in Charleston, Martinsburg, Morgantown, Parkersburg and Wheeling, West Virginia; Southpointe, Pennsylvania; and Winchester, Virginia.