Education
J.D., West Virginia University College of Law (1997)
Member, Moot Court Board of Review
B.A., Centre College (1994)
Admissions
Supreme Court of the United States
Supreme Court of Appeals of West Virginia
Supreme Court of Pennsylvania
U.S. District Courts for the Northern and Southern Districts of West Virginia
U.S. District Court for the Western District of Pennsylvania
U.S. Courts of Appeals for the Third and Fourth Circuits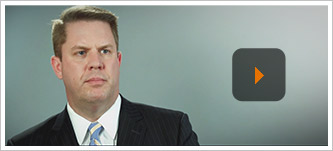 Mark Adkins practices business litigation, commercial and contract disputes, financial services/banking litigation, energy litigation, construction litigation, insurance coverage disputes and personal injury and products liability litigation.
The entirety of Mark's 19 years of practice has been focused on complex and commercial litigation and trial work, with a large majority of his representative experience in litigation involving the financial services/banking industry and the energy industry. This work has positioned him to better assist clients in high-risk litigation matters.

Mark represents banks, lenders and debt collectors in matters involving bank and consumer litigation issues. He also represents clients in matters involving leasing issues, contracts and property rights related to coal and natural gas. He also has significant experience in multi-million dollar construction litigation matters involving commercial, retail and public construction projects.

In addition to his vast litigation experience, Mark is a member of the Bowles Rice Government Relations group. As a registered lobbyist, he regularly works with members of the West Virginia Legislature and administration on behalf of the firm's clients. Mark served as staff counsel to the West Virginia House of Delegates Judiciary Committee during the 2015 Legislative Session.

He has been recognized with an AV-rating by Martindale-Hubbell. Additionally, Mark has been recognized by The Best Lawyers in America ® in commercial litigation law, litigation - banking & finance, litigation - construction and by Super Lawyers in the area of business litigation. He has also been named a "Future Star" in litigation by Benchmark Litigation.

Representative experience:
Represented bank in multi-million dollar insurance coverage dispute, regarding claim for damages resulting from fraudulently secured loans.
Professional Highlights
Practice Group Leader, Bowles Rice Litigation Department
Chairman, West Virginia State Bar Lawyer Outreach Committee
Per Diem Staff Counsel, West Virginia House of Delegates Judiciary Committee, 2015 Legislative Session
Published in:
W. Virginia Inv. Mgmt. Bd. v. Variable Annuity Life Ins. Co., 234 W. Va. 469, 766 S.E.2d 416 (2014);
State ex rel. McDavid v. Tennant et al., No. 14-0939 (W.Va. Supreme Court, Oct. 1, 2014)(memorandum decision);

W.W. McDonald Land Co. v. EQT Prod. Co., No. 2:11-CV-00418, 2014 WL 4063870 (S.D.W. Va. Aug. 14, 2014);

Rufus et al. v. The Greenbrier Sporting Club Development Co., Inc. et al., No. 13-0218, 2013 WL 5966996 (W.Va. Supreme Court, November 8, 2013) (memorandum decision);

Morton v. Unknown Heirs of Van Camp , 221 W. Va. 299; 654 S.E. 2d 621, (2007);

Thaxton v. Novastar Mortg. , 2:05-0858, 2006 U.S. Dist. LEXIS 21912, (2006);

State ex rel. Blackhawk Enters. V. Bloom, 219 W.Va. 333; 633 S.E. 2d 278 (2006);

Estate of Tawney v. Columbia Natural Res., LLC , 219 W. Va. 266; 633 S.E. 2d 22; (2006);

Wood v. Acordia of West Virginia, Inc., 217 W. Va. 406; 618 S.E. 2d 415 (2005); and

Dunn v. Watson, 211 W. Va. 418; 566 S.E.2d.305 (2002).
Honors
Named Best Lawyers' 2019 Litigation - Banking and Finance Lawyer of the Year in the southern West Virginia region
Named to The Best Lawyers in America ® (Commercial Litigation Law; Litigation - Banking & Finance; and Litigation - Construction), 2011-present
Peer-Review Rated AV by Martindale-Hubbell
Recognized by Super Lawyers (Business Litigation), 2010-present
Named a "Future Star" in litigation by Benchmark Litigation
Presentations & Events
Presentation:  Another Truancy Problem: How the AIA Empowers School Districts to Correct Delays and Absenteeism in Construction, by Marc Monteleone, Ken Webb and Mark Adkins

West Virginia Association of School Business Officials: Annual Conference

Embassy Suites Charleston, Charleston, West Virginia

,

May 12, 2015
Articles & Alerts
The Community Banker

,

Quarter 2 | 2018

Bowles Rice Banking Alert

,

April 10, 2017

Washington Legal Foundation

,

June 5, 2015

West Virginia Banker Magazine

,

Spring 2013
Professional Affiliations
American Bar Association (Consumer Financial Services Committee)
West Virginia Bar Association (Past President, Young Lawyers Section)
Kanawha County Bar Association (Past Officer)
Community/Civic Activities
Habitat for Humanity of West Virginia, Secretary
Walking Miracles, Board Member