Practice Areas
Clerkships
Law Clerk to Honorable John A. Field, Jr., U.S. Court of Appeals for the Fourth Circuit (1977-1979)
Education
J.D., West Virginia University College of Law (1977)
B.A., Michigan State University (1973)
Admissions
Supreme Court of Appeals of West Virginia
U.S. Court of Appeals for the Fourth Circuit
U.S. District Courts for the Northern and Southern Districts of West Virginia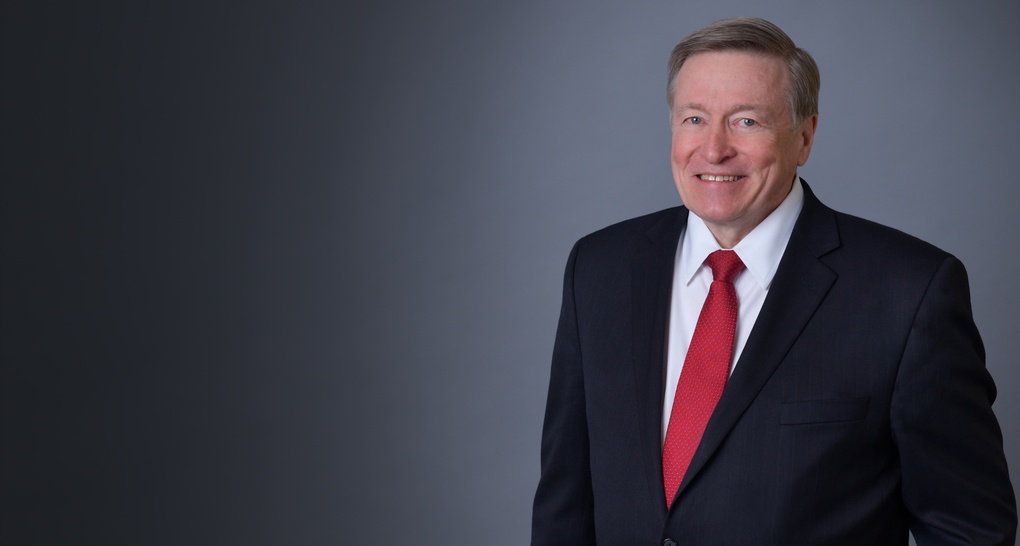 Howard E.
Seufer, Jr.
Partner
Howard Seufer has practiced in the area of education law for more than 35 years. During his career, he has served all 55 of West Virginia's county boards of education, all eight of its regional education service agencies, the West Virginia Center for Professional Development, the State Department of Education, West Virginia community colleges and other institutions of higher education. As longtime general counsel to the West Virginia School Board Association, he is state liaison to the National Council of School Attorneys.
Howard is the senior member of the Bowles Rice Education Law Group, which has long been recognized for its work in West Virginia School Law by The Best Lawyers in America® and is listed as "Top Tier" in West Virginia for Education Law by U.S. News & World Report's 2019 Best Law Firms.
In 2020, Super Lawyers® recognized Howard as a "Top Rated Schools & Education Attorney" in West Virginia and Best Lawyers in America again named Howard to their list for West Virginia Education Law, marking the eighteenth consecutive year.
West Virginia Executive magazine honored Howard among its 2018 class of "Sharp Shooters" -- leaders in the state who have a record of active participation in community service and philanthropic efforts.
Within the Bowles Rice Education Law Group, Howard advises and represents clients on issues involving governance, policy, business operations, students and human resources (including grievances). He counsels governing boards on relations with their superintendents and presidents, the Ethics and Open Meetings Acts, and compliance with state and federal rules.
A trained facilitator, Howard is frequently engaged as a presenter and panelist on school law issues, emphasizing preventive legal advice and practical action steps for education leaders and administrators. He is co-founder of the Bowles Rice invitation-only Signature Series Workshops. For more than 15 years, the workshops have provided focused, full-day legal instruction to education administrators in interactive, small group settings.
Howard is an emeritus director and past chair of the nation's first statewide education fund, the Education Alliance. He previously chaired, and until recently belonged to, the Board of Governors of Southern West Virginia Community and Technical College, and is a volunteer reader with Read Aloud West Virginia at the Mary C. Snow West Side Elementary School in Charleston.
Professional Highlights
Leader, Bowles Rice Education Law Practice Group (1991-2019)
Bowles Rice Associate Review Partner
Counsel since 1983 to the West Virginia School Board Association
Co-founder, Signature Series Workshops
Representative Cases
Mayle v. Barbour County Board of Education, No 17-0204, 2018 WL 317375 (W. Va. Supreme Court of Appeals, 2018) (filling aide/ECCAT vacancies).
Monongalia County Board of Education v. American Federation of Teachers – West Virginia, AFL-CIO, No. 15-0662, 2016 WL 6560057 (W. Va. Supreme Court of Appeals, 2016) (RESA interventionists in the schools)
Yatauro v. Calhoun County Board of Education, No. 15-0903, 2016 WL 5030280 (W. Va. Supreme Court of Appeals, 2016) (state-ordered contract reductions without hearings)
Lemasters v. Jackson County Board of Education, No. 15-0339, 2016 WL 2977336 (W. Va. Supreme Court of Appeals, 2016) (teacher duty outside the school day)
Adkins v. Cabell County Board of Education, No. 14-1213, 2016 WL 3435749 (W. Va. Supreme Court of Appeals, 2016) (accused felon's suspension)
Sayre v. Mason County Board of Education, No. 15-0336, 2016 WL 143435 (W. Va. Supreme Court of Appeals, 2016) (lengthening the workday)
Williams v. Raleigh County Board of Education, No. 14-0958, 2015 WL 6181485 (W. Va. Supreme Court of Appeals, 2015) (service employee reclassification)
Smith v. Berkeley County Board of Education, No. 15-0062, 2015 WL 7628692 (W. Va. Supreme Court of Appeals, 2015) (administrative fact finding)
Staats v. Jackson County Board of Education, No. 15-0227, 2015 WL 6181438 (W. Va. Supreme Court of Appeals, 2015) (hours worked)
Smith v. Berkeley County Board of Education, No. 14-0851, 2015 WL 2364292 (W. Va. Supreme Court of Appeals, 2015) (unemployment compensation and "other gross conduct")
Eisentrout v. Preston County Board of Education, No. 12-1464, 2013 WL 3242868 (W. Va. Supreme Court of Appeals, 2013) (summer service positions)
Patterson v. Board of Education of the County of Raleigh, 231 W.Va. 129, 744 S.E.2d 239 (2013) (uniformity of pay and benefits)
Anderson v. Board of Education of the County of Gilmer, No. 11-1235, 2012 WL 5834898 (W. Va. Supreme Court of Appeals, 2012) (student attendance areas)
Boards of Education v. Public Employees Insurance Agency, No. 11-0243, 2011 WL 9373981 (W. Va. Supreme Court of Appeals, 2011) (OPEB)
Alderman v. Pocahontas County Board of Education, 223 W.Va. 431, 675 S.E.2d 907 (2009) (employee speech)
State ex rel. Board of Education of County of Putnam v. Beane, 224 W. Va. 31, 680 S.E.2d 46 (2009) (circuit court jurisdiction)
Wines v. Jefferson County Board of Education, 213 W.Va. 379, 582 S.E.2d 826 (2003) (discharging substitutes)
Baker v. Hancock County Board of Education, 207 W.Va. 513, 534 S.E.2d 378 (2000) (continuing versus probationary contracts)
Flint v. Harrison County Board of Education, 207 W.Va. 251, 531 S.E.2d 76 (1999) (uniformity of employee benefits)
Pendleton Citizens for Community Schools v. Marockie, 203 W.Va. 310, 507 S.E.2d 673 (1998) (rural school consolidation)
Boner v. Kanawha County Board of Education, 197 W.Va. 176, 475 S.E.2d 176 (1996) (independent contractors)
Byrd v. Mercer County Board of Education, 196 W.Va. 1, 467 S.E.2d 142 (1995) (excess levies)
Board of Education of County of Wood v. Enoch, 186 W.Va. 712, 414 S.E.2d 630 (1992) (extended year employment)
State ex rel. Melchiori v. Board of Education of County of Marshall, 188 W.Va. 575, 425 S.E.2d 251 (1992) (professional RIF "bumping")
Lincoln County Board of Education v. Adkins, 188 W.Va. 430, 424 S.E.2d 775 (1992) (teacher planning periods)
Winkler v. State School Building Authority, 189 W.Va. 748, 434 S.E.2d 420 (1990) (School Building Authority bonds)
Brown v. Wood County Board of Education, 184 W.Va. 205, 400 S.E.2d 213 (1990) (teacher evaluations)
Keith D. v. Ball, 177 W.Va. 93, 350 S.E.2d 720 (1986) (student discipline)
Thomas v. Staats, 633 F.Supp. 797 (1985) (statute of limitations in special education)
Honors
Martindale-Hubbell ® Overall Peer Rating: AV Preeminent 5.0 out of 5.0
Named Best Lawyers' 2016 Education Law Lawyer of the Year in the southern West Virginia region
Best Lawyers in America ® since 2003 (Education Law)
West Virginia Bar Foundation Fellow
West Virginia University College of Law Order of the Coif, Order of Barristers
Recognized by Super Lawyers (Schools & Education), 2018-present
Recognized by West Virginia Executive as a 2018 Sharp Shooter
Professional Affiliations
West Virginia Bar Foundation Fellow
National Association of College and University Attorneys (NACUA)
National School Boards Association - Council of School Attorneys (NSBA-COSA)
Education Law Association (ELA)
U.S. Fourth Circuit Judicial Conference
West Virginia State Bar (Education Law Committee)
Community/Civic Activities
Current
Southern West Virginia Community and Technical College Board of Governors (Member, Past Chair)
The Education Alliance: Business and Community for Public Schools (Emeritus Director; Past Board Chair)
West Virginia Mansion Preservation Foundation, Inc. (Board and Executive Committee Member; Treasurer)
West Virginia Read Aloud Volunteer (Mary C. Snow West Side Elementary School)
Past
S.W. Resources, Inc. (formerly the Sheltered Workshop of Wood County, West Virginia) (Board Member; Committee Chair; Board Chair)
Blennerhassett Historical Park Commission (Commissioner)
Blennerhassett Historical Foundation (Board Member; Secretary; Committee Chair)
Parkersburg YMCA (Board of Directors)
St. Michaels Parish (Finance Council)
West Virginia University Social Justice Visiting Committee (Chair)
WV eMentoring (eMentor to students in grades 8-12)
Vision Shared (Education Committee)