Parkersburg, WV
United Square, Fifth Floor
501 Avery Street
Parkersburg, WV 26101
Practice Areas
Education
J.D., University of Dayton School of Law (2020)
B.A., Philosophy, University of Alabama (2017)
Admissions
Ohio Supreme Court
Supreme Court of Appeals of West Virginia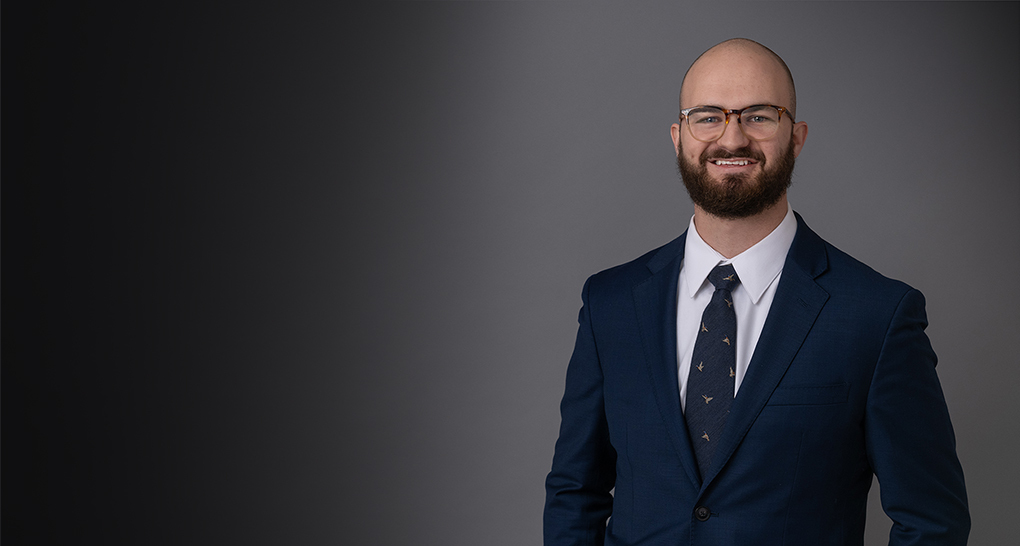 Ryan Moore is an associate attorney in the firm's Parkersburg, West Virginia office. He is a member of the Bowles Rice Litigation Team.
Ryan's litigation experience includes labor and employment law, estate litigation, and insurance defense. He is currently assisting the firm with multi-district, multi-state opioid litigation efforts for a major national retail pharmacy client. Before joining the firm, Ryan worked as an assistant public defender in Ohio and deputy public defender in Idaho. Using his previous criminal defense background, Ryan also practices as a member of the firm's White Collar Defense and Investigations team.
Ryan earned his law degree from the University of Dayton School of Law, where he was a part of the Leadership Honors Program, earned multiple CALI Awards, and was a member of the school's National Mock Trial Traveling Team. While a law student at Dayton, Ryan took the bar exam early allowing him to practice law immediately after graduating. He earned his bachelor's degree in Philosophy from the University of Alabama. Ryan graduated from both undergraduate and law school with Honors.
Ryan is licensed to practice in West Virginia and Ohio.
Professional Affiliations