Practice Areas
Education
J.D., West Virginia University College of Law, 2012
Order of the Coif
West Virginia Law Review (Volumes 113 and 114)
B.B.A., Marshall University, 2009
Admissions
Kentucky Supreme Court
Supreme Court of Appeals of West Virginia
U.S. District Courts for the Northern and Southern Districts of West Virginia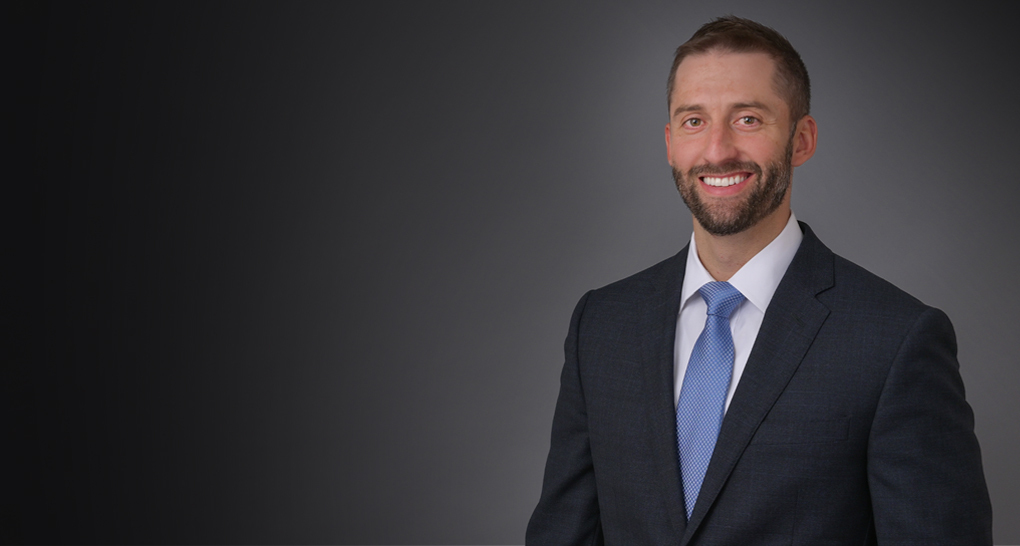 Andrew
Stonestreet
Special Counsel
Andrew Stonestreet is a seasoned litigator with significant experience in business and commercial litigation; health care litigation, including medical malpractice claims and professional licensing disputes; alternative dispute resolution; liability issues; and more. Licensed in West Virginia and Kentucky, Andrew practices from the firm's Charleston, West Virginia office.
Over the course of his career as a litigator, Andrew has gained extensive courtroom experience representing a wide variety of clients in both state and federal courts throughout the region. He is also adept at pretrial litigation, motions practice, and has successfully represented clients in alternative dispute resolution, including mediation and arbitration. With more than a decade of litigation experience, including numerous tried-to-verdict jury trials, Andrew is well positioned to assist clients in high-risk matters.
Representative experience:
Routinely represents physicians and healthcare systems against claims under the Medical Professional Liability Act.
Prevailed in Mason County trial on behalf of client on claims brought under the MPLA.
Secured dismissal of claims for retaliatory discharge in contravention of public policy and disability discrimination under the West Virginia Human Rights Act.
Obtained reversal at the Supreme Court of Appeals of West Virginia for automobile dealership in a breach of employment contract action.
Secured dismissal with prejudice for timber owner in case involving gas line explosion.
Represented a party to a complex franchise agreement in both District Court and before the Fourth Circuit.
Secured dismissal for several political subdivision clients on the basis of immunities provided in the Governmental Tort Claims and Insurance Reform Act.
Prevailed in arbitration proceeding on behalf of client on claims brought under the MPLA.
Won summary judgment on all counts for a client in federal court after plaintiff had previously demanded $2 million to settle the matter.
Prevailed in Kanawha County trial on claims brought under the MPLA.
Represented timber owner, timber broker, and property manager in negligence action arising from workplace injury to a logger.
Prevailed at each stage for fiduciary to prevent waste to an estate in lengthy dispute before the fiduciary commissioner and two circuit court judges.
Has successfully argued motions to dismiss and motions for summary judgment in circuit courts throughout the state.
Professional Highlights
Representative Cases:
Beckley Health Partners, Ltd. v. Hoover, 875 S.E.2d 337 (W. Va. 2022) (Favorable ruling for client regarding scope of authority to enter into arbitration agreement).
Fugate v. Frontier West Virginia Inc., 2017 WL 3065216 (S.D.W. Va. July 19, 2017) (dismissing multiple claims on the grounds of workers' compensation immunity/exclusivity, res judicata, and failure to satisfy the at-will employment requirement necessary to sustain a retaliatory discharge claim).
Kyser v. Edwards, No. 2:16-CV-05006, 2017 WL 924249 (S.D.W. Va. Feb. 9, 2017), report and recommendation adopted, No. 2:16-CV-05006, 2017 WL 891293 (S.D.W. Va. Mar. 6, 2017) (dismissing claims for breach of contract, abuse of process, and defamation).
Douglas Holding Co. v. City of Princeton, No. CV 1:14-cv-14200, 2016 WL 6909120 (S.D.W. Va. Mar. 31, 2016) (granting summary judgment on breach of contract, retaliation, abuse of authority, tortious interference with contract, harassment, negligent infliction of emotional distress, and outrage claims).
State ex rel. Thornhill v. King, 223 W. Va. 564, 759 S.E.2d 795 (2014) (dismissing claim for breach of employment contract on grounds of improper venue).
Community/Civic Activities
Hope for Appalachia, Inc. – Board of Directors