Attorneys
Related Industries
Bowles Rice Attorney Named President of Bar Association's Energy Law Section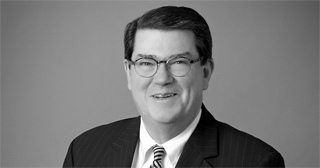 Attorney James H. McCune has been elected president of the Washington County Bar Association's Energy Law Section.

A partner in the Southpointe, Pennsylvania office of regional law firm Bowles Rice LLP, Mr. McCune will lead the association's efforts in establishing the newly formed Energy Law Section.

"The section is designed to present programs of interest to those lawyers who work in the energy sector," Mr. McCune said. "It will hold networking events and provide continuing legal education (CLE) credits for Pennsylvania, West Virginia and Ohio."

Mr. McCune focuses his practice in real estate law, energy law, commercial lending, and estate planning and probate. He is trustee and chair of the Washington County Bar Foundation, as well as trustee and founding chairman of the Washington County Community Foundation, Inc.

He holds an AV preeminent rating from Martindale-Hubbell. Mr. McCune has been named to Pennsylvania Super Lawyers and listed among "Pittsburgh's Top Rated Lawyers" edition in a publication of The Wall Street Journal and Pittsburgh Post-Gazette.

Mr. McCune earned his law degree from the West Virginia University College of Law in 1974 and a bachelor of business administration degree from Kent State University in 1971.

Bowles Rice has nearly 150 attorneys serving clients from eight regional offices located in Southpointe, Pennsylvania; Charleston, Martinsburg, Morgantown, Moundsville and Parkersburg, West Virginia; Lexington, Kentucky; and Winchester, Virginia.