Attorney Roger Hunter Joins Bowles Rice Charleston Office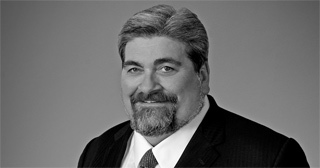 Attorney Roger D. Hunter has joined the Charleston, West Virginia office of regional law firm Bowles Rice LLP. He will practice in corporate and business law, public finance and municipal bonds, mergers and acquisitions, energy transactions, and securities and SEC matters.
In making the announcement, Tom Heywood, Bowles Rice managing partner, noted Mr. Hunter's return to the firm, where he was a partner from 1983 to 1995.
"Roger is a very experienced and highly regarded securities and commercial lawyer, and we are delighted to have him back at Bowles Rice," said Heywood.
Mr. Hunter most recently served as General Counsel to The Greenbrier®, James C. Justice Companies, Inc. and their affiliates and currently is a trustee of the West Virginia Investment Management Board and chairman of the IMB's investment committee.
Since beginning his legal career in 1979, Mr. Hunter has worked extensively in matters involving the capital markets and financial institutions, including large financings, bond issues, securities offerings and mergers and acquisitions. Energy matters have been a significant part of his practice. His work has involved both domestic and international companies and transactions.
Mr. Hunter earned his law degree from Yale University in 1979. He received his bachelor of arts degree, with highest honors, from West Virginia University in 1975.
Bowles Rice is a full-service law firm with 150 attorneys serving clients from eight regional offices located in Charleston, Martinsburg, Morgantown, Moundsville and Parkersburg, West Virginia; Southpointe, Pennsylvania; Lexington, Kentucky; and Winchester, Virginia.