Recent Posts
Popular Categories
Contributors
Archives
Did you, or someone you know, lose a loved one to COVID-19? If so, you may be able to apply for assistance with the funeral expenses, even retroactively.
Under the Coronavirus Response and Relief Supplemental Appropriations Act of 2021 and the American Rescue Plan Act of 2021, the Federal Emergency Management Agency (FEMA) is providing financial assistance for COVID-19 related funeral expenses incurred after January 20, 2020. And on June 29, 2021, the funeral assistance policy was amended to also assist with COVID-19 related deaths that occurred in the early months of the pandemic ...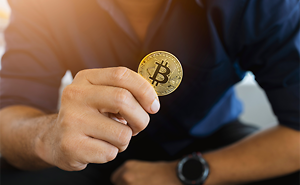 According to the Pew Research Center, nearly nine-in-ten Americans have heard of cryptocurrency, while 16% have personally invested in, traded, or otherwise used cryptocurrency. Cryptocurrency carries strong tax consequences and is incredibly volatile. However, as more people dip their toe in this new method of currency, it is important to determine how this impacts planning for the future – especially in regards to estate planning. As to both the individual passing along the currency and the executor who has a fiduciary duty to preserve estate property, cryptocurrency ...