Recent Posts
Popular Categories
Contributors
Archives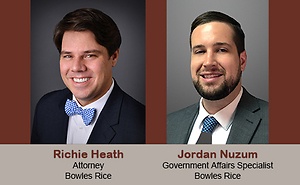 West Virginia has long been known as Wild and Wonderful and Almost Heaven. This rings true not only to her residents, but also to the many visitors who travel through the Mountain State each year. Just last year, 65.5 million visitors traveled through our state. These visitors racked up $4.6 billion in traveler spending and participated in 16.5 million overnight trips and 49 million day trips.
Unfortunately, it seems like those travel statistics come for a time long ago as the COVID-19 pandemic has left our hospitality and tourism industries without guests, visitors and customers for a ...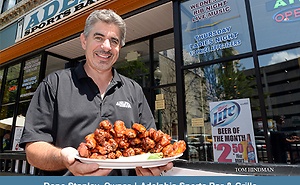 When I first envisioned opening a restaurant in downtown Charleston, my primary focus was simple: an establishment with great food and stellar service that was open every day of the year. I literally wanted to build the type of place that I wanted to hang out in. I am so grateful that since Adelphia Sports Bar & Grille opened in May of 2011, that vison has come true. We have grown into a downtown destination for families, friends and tourists to congregate, grab a bite and have a cold beverage while watching their favorite sporting events.
Obviously, there are always obstacles to running any ...