Morgantown, WV
University Town Centre
125 Granville Square
Suite 400
Morgantown, WV 26501
Practice Areas
Education
J.D., West Virginia University College of Law (2003)
B.A., West Virginia University (2000)
Admissions
Supreme Court of Appeals of West Virginia
U.S. District Courts for the Northern and Southern Districts of West Virginia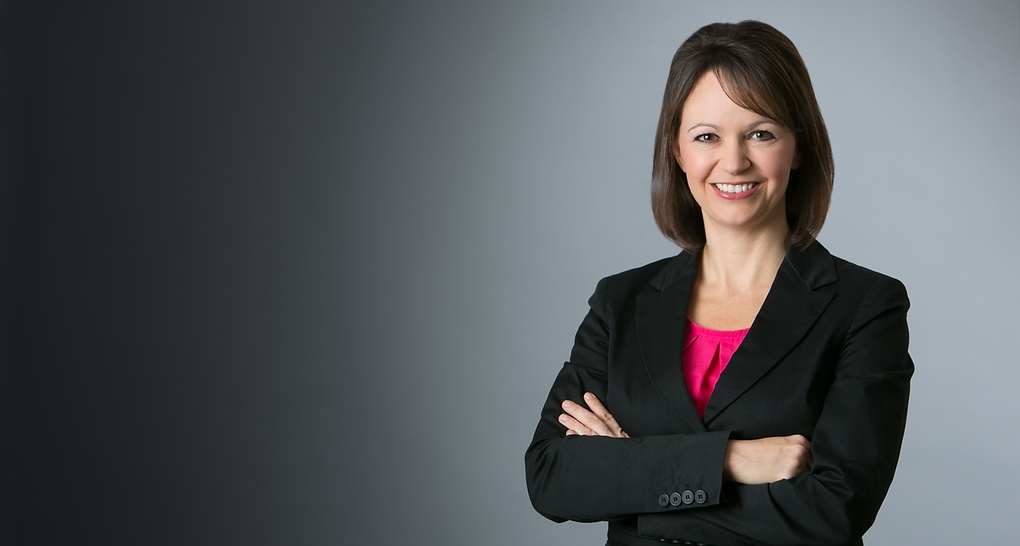 Ashley Hardesty
Odell
Partner
Ashley Hardesty Odell focuses her practice on complex mass litigation matters, including serving as co-lead national litigation counsel for a retail chain grocery store and pharmacy. She also handles complicated insurance extra-contractual and bad faith litigation, and employment litigation. Ashley also enjoys counseling and advising employers on many workplace issues, including discrimination and harassment, wage and hourly issues, employee handbooks, workplace safety and employment agreements.
Ashley has experience litigating many types of matters in both state and federal courts. In addition to her practice area focuses above, she continues to manage other litigation matters involving business disputes, commercial collections, construction litigation, property damage and personal injury defense. Her strong evaluation, management and advocacy skills allow her to routinely resolve her clients' disputes efficiently, avoiding unnecessary litigation costs.
She leads both the firm's Extracontractual/Bad Faith and Coverage Team and serves on the firm's Insurance Defense team. She was a co-author of the West Virginia section of Defense Research Institute's 2015 State by State Insurance Bad Faith Law Compendium.
In 2016, she was selected as a West Virginia Wonder Woman by West Virginia Living magazine. The award recognized women "who, through hard work and determination, have made West Virginia a better place to live." She was also selected as a 2008 "Generation Next: 40 Under 40" award winner and as a 2010 Generation West Virginia Regional All-Star. In 2014, she received the Young Alumni Award from West Virginia University. She has served as president of the Monongalia County Bar Association, and is a graduate of Leadership Monongalia.
From 2018 through 2021, Ashley served as Bowles Rice's Diversity Partner. She is a 2019 Fellow of the Leadership Council on Legal Diversity and has worked on diversity with both the West Virginia Chamber of Commerce's Diversity Working Group and the Morgantown Area Partnership's diversity committee. Ashley continues to advocate for diversity, equity and inclusion in the workplace, and is routinely invited to present to various groups on the topic.
An active member of her community, Ashley has enjoyed being involved with many civic and professional organizations, including the North Central West Virginia Society for Human Resource Management, the WVU College of Law Visiting Committee, the Defense Trial Counsel of West Virginia, Defense Research Institute (DRI), the Morgantown Area Partnership, and United Way of Monongalia and Preston Counties. She was a founder of Generation Morgantown and served on the economic development committee for Generation West Virginia and as a member of the Power of 32 Steering Committee.
Professional Highlights
Bowles Rice Diversity Partner (2018-2021)
Member, Fourth Circuit Judicial Conference
Monongalia County Bar Association President (2007)
Leadership Monongalia, Class of 2007
Intern, Senator Robert C. Byrd (1999)
Representative Matters:
Lead Counsel in National Defense of Major Retail Grocery Store/Pharmacy in federal Multidistrict Litigation and numerous state court cases.
Duvall v. Monster Tree Service, Inc., Supreme Court of Appeals of West Virginia 20-0064 (granting writ of prohibition regarding entry of default).
Long et al. v. Hardy County Board of Education et al., Supreme Court of Appeals of West Virginia 20-0064 (affirming summary judgment in favor of employer).
Lemasters v. Nationwide Mutual Insurance Company, Supreme Court of Appeals of West Virginia 12-0774 (affirming trial court denial of attorneys' fees for litigating bad faith claims).
Maher v. Travelers Casualty & Surety Co. of America et al., Circuit Court of Pocahontas County, West Virginia (granting Rule 12(b)(6) motion to dismiss).

Russell v. Interbay Funding/Bayview Financial, Circuit Court of Monongalia County, West Virginia (defense verdict following jury trial).
Honors
"Young Guns" Class of 2020, West Virginia Executive Magazine
Fellow, Leadership Council on Legal Diversity, 2019
Recognized among West Virginia's Wonder Women, presented by West Virginia Living, 2016
Margaret Buchannan Young Alumni Award, WVU Alumni Association, 2014
Generation West Virginia Regional All Star award winner, 2010
"Generation Next, 40 Under 40" award winner, 2008
West Virginia University Mountain Honorary
Queen Silvia LXIII, WV Forest Festival, Elkins, West Virginia
Professional Affiliations
West Virginia Bar Association
Monongalia County Bar Association (President, 2007)
West Virginia Defense Trial Counsel- member of the Insurance Law Committee and Employment Law Committee
Defense Research Institute
Society for Human Resource Management
Fourth Circuit Judicial Conference
Community/Civic Activities
Morgantown Area Partnership (Board of Directors; Co-Chair, Diversity Committee)
United Way of Monongalia and Preston Counties (Past President, Board of Directors; Member, Nominating and Personnel Committees)
Generation Morgantown (Founder and former president)
Prior Affiliations
United Way of Monongalia and Preston Counties (Co-Chair, Women United; Chair, Volunteer Connection Committee)
West Virginia Public Theater (Board of Trustees, Member)
Monongalia County Arts Fund (Chair, 2007)
WVU School of Nursing Visiting Committee
West Virginia University College of Law Visiting Committee
Morgantown City Fire Civil Service Commission
West Virginia Business Volunteer Council Member
Power of 32 Steering Committee Member
Generation West Virginia
National Conference of Women's Bar Associations' GOOD Guys Committee
Monongalia County Partnership in Education (Advisory Board)
Boys and Girls Club (Board of Directors)
United Way of Monongalia and Preston County (Citizens Action Review; and Community Visioning committees)
WVU Children's Hospital Gala (Planning Committee)
American Cancer Society (Board of Directors)
Morgantown Area Chamber of Commerce (Ambassadors Committee)