Education
J.D., The Ohio State University Moritz College of Law (1982)
B.A., Economics, The Ohio State University (1979)
Admissions
Supreme Court of the United States
U.S. Tax Court
Supreme Court of Appeals of West Virginia
U.S. Court of Appeals for the Fourth Circuit
U.S. District Court for the Northern District of West Virginia
U.S. District Court for the Southern District of West Virginia
Florida Supreme Court
Ohio Supreme Court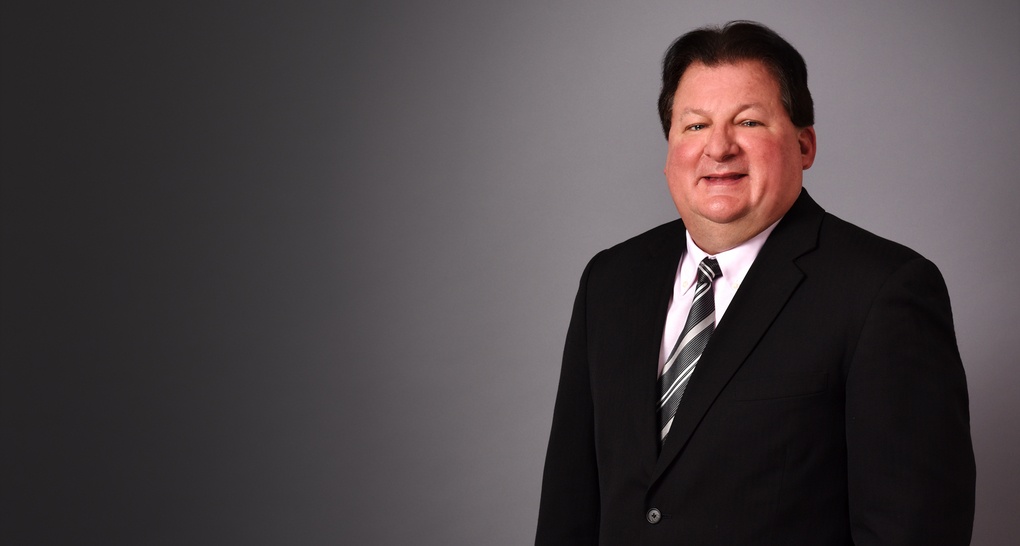 Robert S. Kiss concentrates his practice in the areas of tax, estate planning and commercial law. He is also a key member of the firm's Gaming group.
Bob's tax and estate planning practice focuses on counseling and advising high-net-worth clients on issues such as succession and preparation of estate planning documents; advising trust, probate and estate matters; assisting on fiduciaries litigation matters; and counseling on issues incidental to tax-exempt bond financings.
Bob is a member of the firm's Tax Increment Financing (TIF) team, serving in that capacity as bond counsel and trustee's counsel in various TIF projects throughout the state. He was instrumental in the original drafting and implementation of West Virginia's TIF law, and his extensive knowledge was later published in a comprehensive guidebook on TIFs in West Virginia.
Bob is also involved in the firm's bond practice, and has served as bond counsel, issuer's counsel, special counsel and trustee's counsel in numerous public financing matters. And as a member of the firm's Gaming team, Bob counsels traditional racetracks and casinos as well as online sports betting and limited video lottery retailers.
For over a decade, Bob served West Virginia through his time in the Legislature and as a cabinet member of a previous administration. From 2013 to 2016, he was the Cabinet Secretary of the Department of Revenue appointed by then-West Virginia Governor Earl Ray Tomblin. In that capacity, he oversaw 10 agencies: Alcohol Beverage Control Administration; Athletic Commission; State Budget Office; Division of Financial Institutions; Insurance Commissioner's Office; Lottery Commission; Municipal Bond Commission; Office of Tax Appeals; Racing Commission; and State Tax Division.
During his tenure with the Tomblin administration, Bob presided as the state budget director and the governor's designee for the Board of Treasury Investments, where he served as chairman of the Investment Committee; the Water Development Board; the West Virginia Housing Development Fund; and the Early Childhood Planning Task Force. He was also chairman of the Investment Management Board.
Bob was a member of the West Virginia House of Delegates for 18 years, where he served as House Finance Chairman (1993-1996) and Speaker of the House (1997-2006). Pursuant to his Legislative duties, he was extensively involved in more than a decade of major economic and fiscal legislation, including the West Virginia School Building Authority; water and sewer infrastructure development; state tax policy; state health care plans, including PEIA and Medicaid; state retirement systems; the workers' compensation system; and TIF legislation.
Bob first joined Bowles Rice in 2003. He has been recognized in the areas of tax law and trusts and estate law by Best Lawyers in America.
Professional Highlights
Recipient, honorary Doctor of Law degrees, Wheeling Jesuit University and West Virginia University Institute of Technology
Cabinet Secretary of the West Virginia Department of Revenue (2013-2016)
Speaker, West Virginia House of Delegates (1997-2006)
House Finance Chairman, West Virginia House of Delegates (1993-1996)
Served in the West Virginia House of Delegates, 27th District - Raleigh and Summers Counties (1989-2006)
Honors
Selected as a 2017 Elite Lawyer of the South by Martindale-Hubbell and American Lawyer Media

Named to Best Lawyers in America (Litigation & Controversy -- Tax, Litigation -- Trusts & Estates, Tax Law Trusts and Estates)
News
Presentations & Events
Presentation: 2020 West Virginia Legislative Update on Tax-Related Issues by Michael E. Caryl and Robert S. Kiss

West Virginia Society of Certified Public Accountants

Presentation: Financing Tools in the Economic Development Toolkit by Roger D. Hunter and Robert S. Kiss

Town of Matewan

Matewan, West Virginia

,

April 30, 2019

Presentation:  Furlough and Government Shutdown?, by Robert S. Kiss

WV Society of CPAs annual conference

The Greenbrier, White Sulphur Springs, West Virginia

,

June 14, 2017
Articles & Alerts
"Breaking Down Tax Reform," by Robert S. Kiss

West Virginia Executive

,

Spring 2018

How Will New Federal Tax Laws Impact You or Your Business? Bowles Rice Breaks it Down.

Tourism Development Tax Credits Help Destination-Based Attractions In West Virginia

The West Virginia CPA, Volume 63, Issue 3

,

December 2017
Professional Affiliations
West Virginia State Bar
Ohio State Bar
Florida State Bar
Community/Civic Activities
West Virginia Catholic Charity Foundation (Past Trustee)
United Way of Central West Virginia (Past Honorary Chair)
Bowles Foundation (Past Treasurer)