Parkersburg, WV
United Square, Fifth Floor
501 Avery Street
Parkersburg, WV 26101
Practice Areas
Education
J.D., West Virginia University College of Law (2014)
Dean's Fellow for Academic Excellence Center
Student Attorney, West Virginia University College of Law General Legal Clinic
Certified Magistrate Court Mediator
B.B.A., magna cum laude, Accounting and Finance, Marshall University (2011)
Beta Alpha Psi, professional accounting and finance honors organization
Beta Gamma Sigma, professional business honors fraternity
Admissions
Supreme Court of Appeals of West Virginia
U.S. District Court for the Southern District of West Virginia
U.S. District Court for the Northern District of West Virginia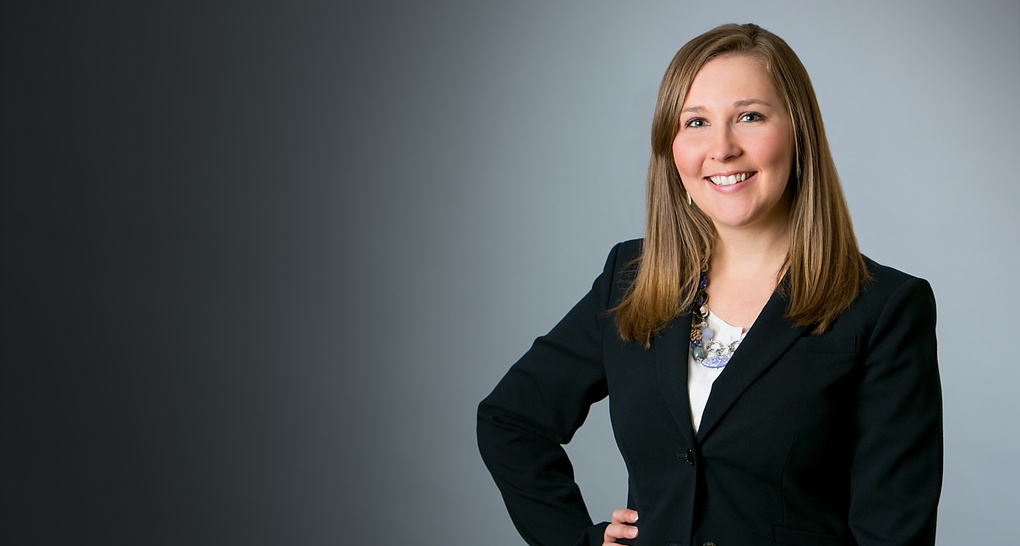 Pamela J.
Ferrell
Partner
Pamela Ferrell focuses her practice on making sure you and your business succeed. With a background in accounting and finance and extensive experience in employment law and litigation, Pam provides her clients with thoughtful planning for their personal and professional goals.
Pam is a skilled employment lawyer who helps employers develop workplace policies and practices that are compliant with state and federal law, provides counseling and advice regarding employment concerns, and defends employers against claims of employment discrimination, workers' compensation discrimination, wrongful discharge, human rights complaints, and violations of the West Virginia Wage Payment and Collection Act, among others.
In addition to handling employment law matters and litigation, Pam helps individuals and businesses address their estate planning goals.
Honors
Recognized as "Ones to Watch" by

The Best Lawyers in America

® (Commercial Litigation; Insurance Law; Litigation - Labor and Employment), 2021-present

Recipient of CALI Awards (recognition for achieving the highest grade in a particular subject) at West Virginia University College of Law:

Advanced Legal Research
Criminal Procedure I
Employment Law
Legal Research and Writing
News
Best Lawyers in America®

,

August 20, 2020
Presentations & Events
Presentation: Protecting Your Assets – How Employee Non-Competition, Non-Solicitation and Non-Disclosure Agreements Can Protect Your Business by Pamela J. Ferrell

North Central West Virginia Society for Human Resource Management

Presentation: COVID-19 Unmasked! – Revealing the Challenges Facing Area Businesses by Pamela Ferrell and Brock Malcolm

Chamber of Commerce of the Mid-Ohio Valley

Webinar

,

December 3, 2020

Presentation: COVID-19 Unmasked! – Revealing the Challenges Facing HR Professionals by Pamela Ferrell and Brock Malcolm

West Virginia Chamber of Commerce / 2020 HR Conference

Webinar

,

October 27, 2020

Panel: Wood County Circuit Court Judges Discuss COVID-19 Accommodations/Issues – moderated by Aaron C. Boone and Pamela J. Ferrell

Wood County Bar Association

Presentation: Drug Use in the Workplace and Drug Testing Under the WV Safer Workplace Act by Ronda L. Harvey and Pamela J. Ferrell

West Virginia Healthcare Human Resources Association | 2019 Conference

Days Inn, Flatwoods, West Virginia

,

September 19, 2019

Presentation: Where to Turn: The Right Way to Handle Employee Discipline by Robert J. Kent and Pamela J. Ferrell

HR Timely Topics (HRRT)

The Banquet Room at Napoli's Pizza, Belpre, Ohio

,

September 17, 2019

Presentation: In the Weeds - Navigating the West Virginia Medical Cannabis Act's Impact on Employers by Pamela J. Ferrell

Fort Boreman Meeting Room, Judge Black Annex, Parkersburg, West Virginia

,

July 16, 2019

Presentation: #TimesUp - How to Handle Sexual Harassment in the Workplace by Ronda L. Harvey and Pamela J. Ferrell

Charleston Marriott Town Center, Charleston, West Virginia

,

April 26, 2018

Presentation: "An Overview of the West Virginia Ethics Act and the Open Governmental Proceedings Act"  by Pamela J. Ferrell

Public Service District Board Member Training

Bridgeport, West Virginia

,

April 6, 2017

Presentation: "Parliamentary Procedure and Tools for Meeting Management: A Guide to Effective Meeting" by Pamela J. Ferrell 

Public Service District Board Member Training

Bridgeport, West Virginia

,

April 6, 2017

Presentation: Employment Law 101 by Pamela J. Ferrell

Parkersburg, West Virginia

,

September 21, 2016

Presentation: Employment Law 101 by Pamela J. Ferrell

Roane County Chamber of Commerce, Spencer, West Virginia

,

September 15, 2016

Presentation:  Employment Law 101

Glenville State College

,

June 29, 2016
Articles & Alerts
How Employee Noncompetition, Nonsolicitation and Nondisclosure Agreements Can Be Applied in the Banking Industry

West Virginia Banker

,

Spring 2021

Bowles Rice e-Alert

,

July 2019

Bowles Rice e-Alert

,

March 8, 2019

"Faragher and Ellerth Defense of Avoidable Consequences in Relation to the West Virginia Human Rights Act" by Pamela J. Ferrell

Defense Trial Counsel of West Virginia Notebook of Articles

,

2017

Labor and Employment Legislative Summary

,

March 14, 2016
Views & Visions
Professional Affiliations
Defense Trial Counsel of West Virginia
West Virginia University at Parkersburg Foundation, Board Member
Wood County Bar Association, Treasurer (2022) and Past President
Community/Civic Activities
Generation Mid-Ohio Valley (Past President)
Wayside United Methodist (Youth Leader)