Morgantown, WV
University Town Centre
125 Granville Square
Suite 400
Morgantown, WV 26501
Southpointe, PA
Southpointe Town Center
1800 Main Street
Suite 200
Canonsburg, PA 15317
Clerkships
Law Clerk to The Honorable Christopher C. Wilkes, 23rd Judicial Circuit, Berkeley County, West Virginia (2007-2009)
Education
J.D., West Virginia University College of Law (2007)
Article Selection Editor, The West Virginia Law Review Vol. 109
Associate Editor, The West Virginia Law Review Vol. 108
B.A., magna cum laude, Seton Hill University (2004)
Alpha Lamda Delta National Honor Society
Pi Gamma Mu International Honor Society for Social Sciences
Admissions
Supreme Court of Appeals of West Virginia
Supreme Court of Pennsylvania
U.S. District Court for the Northern District of West Virginia
U.S. District Court for the Southern District of West Virginia
U.S. Court of Appeals for the Fourth Circuit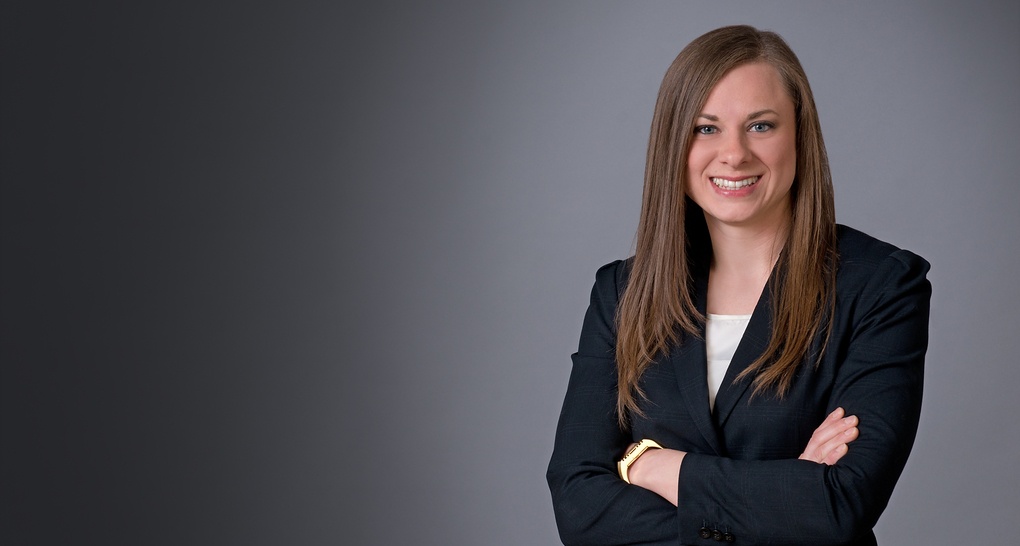 Julie Shank has experience representing and counseling clients in a variety of complex matters. She practices in the areas of the Health Insurance Portability and Accountability Act of 1996 (HIPAA), the Health Information Technology for Economic and Clinic Health Act of 2009 (HITECH Act), cybersecurity and information privacy, business litigation and employment law.
Julie assists covered entities and business associates with all aspects of HIPAA and the HITECH Act, including audits, compliance and reporting, and responding to incidents involving breaches of Protected Health Information (PHI). She assists clients with the use, disclosure, exchange, retention and destruction of health information. Julie also reviews HIPAA business associate agreements.
Julie's experience with HIPAA, HITECH and PHI translates seamlessly to her cybersecurity and information privacy work, where she provides counsel on security risk assessment, data privacy policies and procedures, cyber incident response plans, compliance obligations and more. She also provides regulatory investigation and litigation services.
From group health and disability plans to cafeteria plans and flexible spending arrangements, Julie also helps clients administer all types of ERISA health and welfare plans. She advises clients on the intricacies of HIPAA privacy and security obligations, COBRA and other ancillary rules that apply to plan administrators.
In addition, Julie defends employers in lawsuits involving age, disability and gender discrimination, wrongful discharge, Title VII, the Americans with Disabilities Act, the West Virginia Human Rights Act, the West Virginia Wage Payment and Collection Act and the Fair Labor Standards Act.
Since 2014, Julie has been recognized for her work as a Rising Star in the field of business litigation by Super Lawyers magazine. Julie received a trial advocacy certification in 2013 at the National Trial Advocacy College, University of Virginia College of Law.
Professional Highlights
Graduate, Leadership Wheeling
Completed the National Trial Advocacy College, University of Virginia
Representative Cases
Long et al. v. M&M Transportation, LLC et al., 603 Fed. Appx. 238 (4th Cir. 2015)
Marcus v. Staubs, 230 W. Va. 127 (2012)
Wilson v. Wilson, 227 W.Va. 157 (2010)
Burgess v. Corporation of Shepherdstown, 2012 WL 6681875 (N.D. W. Va. 2010)
Honors
Recognized by West Virginia Super Lawyers as a Rising Star (Business Litigation), 2014-present
West Virginia University College of Law

Recipient of CALI Award (recognition for achieving the highest grade in a particular subject):
News
Presentations & Events
Presentation: The Proposed Rule for Computer-Security Incident Notifications: What You Need to Know by Floyd Boone and Julie Shank

Community Bankers of West Virginia Cybersecurity Technology Forum

Presentation: Cybersecurity for the Tax Preparer, by Julie R. Shank

West Virginia Tax Institute, Annual Meeting

Canaan Valley Resort, West Virginia

,

October 28, 2019

Presentation:  Responding to Healthcare Data Breaches, by Julie R. Shank

Charleston, West Virginia

,

May 21, 2019

Presentation:  Responding to Healthcare Data Breaches, by Julie R. Shank

Charleston, West Virginia

,

March 27, 2019

Presentation:  Form-Based Zoning Workshop, by Julie R. Shank

City Council Chambers, Wheeling, West Virginia

,

June 12, 2017

Presentation:  Protecting Your Ideas and Your Intellectual Property, by Julie R. Shank

West Virginia Chamber of Commerce - Resource U

Presentation:  What Every Landlord Needs to Know From a Legal Perspective, by Julie R. Shank

Eastern Panhandle Board of Realtors

,

April 2013
Articles & Alerts
2019 Defense Trial Counsel West Virginia Notebook of Articles

,

2019

Bowles Rice e-Alert

,

May 3, 2019

Bowles Rice e-Alert

,

February 12, 2019

"Brooks v. City of Huntington: A Case Study in The Measure of Damages for Residential Property," by Julie R. Shank and J. Tyler Mayhew

Defense Trial Counsel of West Virginia Notebook of Articles

,

2015

"Desmond v. PNGI Charles Town Gaming, LLC: A Case Study in Calculating Unpaid Overtime Compensation When an Employee is Misclassified as FLSA Exempt" by Julie R. Shank

Defense Trial Counsel of West Virginia Notebook of Articles

,

2011

"A Taking Without Just Compensation?  The Constitutionality of Amortization Provisions for Nonconforming Uses," by Julie R. Shank

Vol. 109 W.Va. L. Review 225

,

Fall 2006
Blog Posts
West Virginia Health Care Law

,

November 6, 2019

West Virginia Health Care Law

,

May 23, 2019

West Virginia Health Care Law

,

May 3, 2019
Professional Affiliations
West Virginia Municipal League, Municipal Attorney Association
Defense Research Institute
Defense Trial Counsel of West Virginia
Treasurer, Wheeling Health Right
American Bankruptcy Institute
Former Pro Bono Defense Attorney, West Virginia Juvenile Drug Court Program
Former Secretary, Eastern Panhandle Care Clinic
Former Board Member, Horses with Hearts