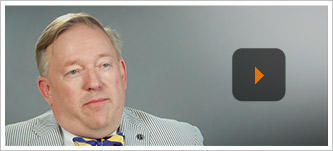 Education
J.D., University of Arkansas (1986)
M.B.A., West Virginia University (1997)
B.S., West Virginia University (1983)
Admissions
Supreme Court of Appeals of West Virginia
Court of Appeals of Maryland
U.S. District Courts for the Northern and Southern Districts of West Virginia
U.S. Court of Appeals for the Fourth Circuit
U.S. Tax Court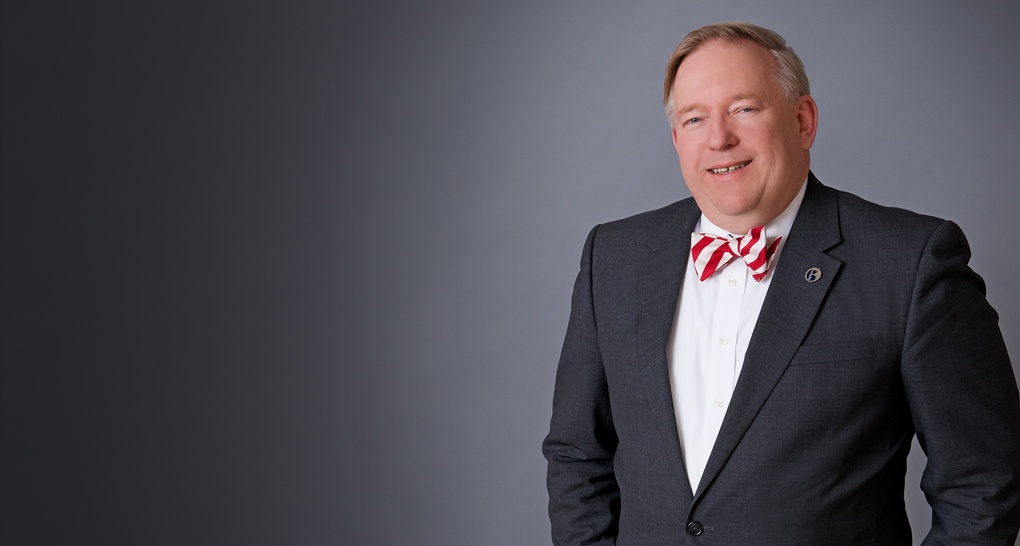 Floyd McKinley
Sayre
Partner
Floyd "Kin" Sayre has been practicing in the area of gaming and hospitality law for more than 20 years. Drawing upon his expertise in tax, regulatory, administrative law and civil litigation, he routinely advises clients on operational issues, contract negotiations and variations in law regarding gaming, hospitality and alcohol regulatory issues. He has successfully represented the interests of the firm's gaming and hospitality industry clients in litigation, rule-making and transactional issues before The West Virginia Lottery Commission, Alcohol Beverage Control Administration, and West Virginia State Tax Department. His experience also includes licensing, permitting and compliance issues.
Kin keeps our clients updated on the changing landscape of the gaming and hospitality industry in West Virginia. He provides government relations services, advocating our clients' interests before State agencies and the Legislature, to shape the laws and regulations of the industry.
He is an associate member of the National Association of Licensing and Compliance Professionals.
Professional Highlights
Certified Public Accountant

Lead Faculty for the West Virginia Municipal League's Municipal Judge Training

City Attorney, City of Martinsburg (2008-present)

Town Attorney, Town of Mabscott (1998-present)

–Staff Attorney, West Virginia State Tax Department (2001-2006)

Member, West Virginia Ethics Commission (1996-1997)

City Attorney, City of Beckley (1989-1996)

Former Adjunct Faculty, Bluefield State College and Concord University
News
Jefferson County Development Authority Blog

,

January 26, 2018
Presentations & Events
Presentation: In the Weeds – An Overview of Medical Cannabis and Hemp in West Virginia by Floyd McKinley Sayre

West Virginia Society of Certified Public Accountants

Presentation: Peace, Love and Understanding Medical Cannabis and Hemp by Floyd McKinley Sayre

West Virginia Economic Development Council | 2019 Fall Conference

Morgantown Marriott at Waterfront Place, Morgantown, West Virginia

,

September 25, 2019

Presentation:  Federal Tax Reform - How Will the New Tax Laws Impact Your Business?, by Floyd McKinley Sayre

Inn at Charles Town, Charles Town, West Virginia

,

February 1, 2018

Presentation: IRS Pitfalls and County School Boards, by Floyd McKinley Sayre

Annual Fall WVASBO Conference

Pipestem Resort State Park, Pipestem, West Virginia

,

October 12, 2017

Presentation:  Update on State and Local Taxation, by Floyd McKinley Sayre

WV Society of CPAs annual conference

The Greenbrier, White Sulphur Springs, West Virginia

,

June 14, 2017

Presentation:  What Every Landlord Needs to Know, by Floyd McKinley Sayre

Martinsburg City Council Chambers, Martinsburg, West Virginia

,

January 24, 2017

Presentation:  Martinsburg will use Home Rule Status for Sunday sales, by Floyd McKinley Sayre

Martinsburg City Counsel Meeting

Martinsburg, West Virginia

,

May 12, 2016

Presentation: Taxation of Property Owned by Not For Profit Entities, Charitable Entities & Governmental Entities & Property Taxation of Overriding Royalty Interests, by Floyd McKinley Sayre

2015 West Virginia Tax Institute Annual Meeting & Conference

Glade Springs Resort, Daniels, West Virginia

,

October 20, 2015

Presentation:  State and Local Tax Burden on the Extraction of Oil and Gas, by Floyd McKinley Sayre

WVONGA Annual Meeting, Wheeling, West Virginia

,

September 29, 2015

Presentation:  Municipal Sales Tax, Natural Resource Severance Taxes and Combined Reporting in West Virginia, by Floyd McKinley Sayre

2015 WVPAA 68th Annual Meeting & Conference

Pipestem, West Virginia

,

June 18-21, 2015

Presentation:  How the Home Rule Pilot Project Impacts Abandoned Properties in West Virginia, by Floyd McKinley Sayre

West Virginia Dilapidated Buildings & Abandoned Properties: From Liability to Viability

WVU Medical Center, Charleston, West Virginia

,

May 14, 2015

Presentation:  Municipal Sales Tax Affects Multiple Municipalities, by Floyd McKinley Sayre

Martinsburg-Berkeley County Chamber of Commerce Rise & Shine Breakfast

Martinsburg, West Virginia

,

May 1, 2015
Articles & Alerts
How Will New Federal Tax Laws Impact You or Your Business? Bowles Rice Breaks it Down.

"Municipal Law," by Floyd McKinley Sayre

West Virginia State Bar Practice Handbook

"Griffith v. ConAgra Brands: Due Process Line Found in Shifting Sands of Economic Nexus," by Michael E. Caryl and Floyd McKinley Sayre

Tax Report, Institute for Professionals in Taxation, p. 3

,

July 1, 2012
Views & Visions
Oil & Gas: Powering Our Future!

Cultivating Successful Communities – The Role of Local Government
Professional Affiliations
West Virginia representative, Alliance of Alcohol Industry Attorneys & Consultants
West Virginia Society of Certified Public Accountants
West Virginia Public Accountants Association
West Virginia Municipal Attorneys Association
West Virginia Municipal Judges Association
West Virginia State Bar (Real Estate, Zoning and Land Use Committee, 1999-present; Unlawful Practice Committee, 2002-2006)
National Association of Property Tax Attorneys
National Association of Compliance and Licensing Professionals

Young Lawyers Executive Committee (1993-1996)
Community/Civic Activities
C-CAP Loaves and Fishes (Board of Directors)

Eastern Panhandle Inland Port Coalition (Secretary/Treasurer, 2010-Present)

Martinsburg-Berkeley County Chamber of Commerce (Board of Directors, 2007-2010)