Morgantown, WV
University Town Centre
125 Granville Square
Suite 400
Morgantown, WV 26501
Practice Areas
Education
J.D., West Virginia University College of Law (1973)
B.S.B.A., Finance, West Virginia University (1970)
Admissions
Supreme Court of the United States
Supreme Court of Appeals of West Virginia
U.S. District Courts for the Northern and Southern Districts of West Virginia
U.S. Courts of Appeals for the Fourth, Ninth and Federal Circuits
U.S. Tax Court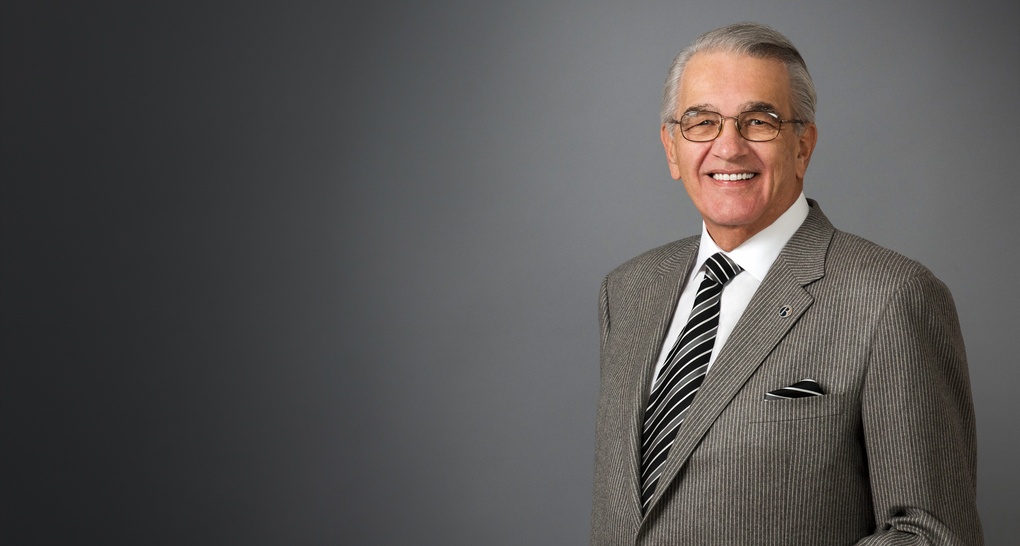 Andrew G.
Fusco
Special Counsel
Andrew Fusco focuses his practice on general and complex litigation, antitrust, competition law, RICO, business disputes, white-collar criminal defense, intellectual property infringement, mergers and acquisitions, product and technology licensing, pharmaceutical law and first amendment law.
He holds Martindale-Hubbell's preeminent AV rating. He has been recognized by West Virginia Super Lawyers in the area of antitrust litigation (2007, 2011-present) and recognized by The Best Lawyers in America ® (2010-present) for antitrust litigation, commercial litigation, corporate governance law, intellectual property litigation and mergers and acquisitions law. Managing Intellectual Property magazine has named him among its annual "IP Stars" since 2013.

He has represented clients in transactions, litigation or administrative proceedings in 21 states and the District of Columbia, and in 13 countries outside of the United States.
Andrew served as the prosecuting attorney of Monongalia County from 1977 to 1981. He was the lead counsel for Plaintiff in Mylan v. AKZO, et al., Civil Action No. R90-1096 (DC, MD), a massive RICO case that arose out of the so-called "generic scandal" of the 1980s.
Professional Highlights
Served as Special Prosecutor in the matter of State v. Pierre E. Dostert, Circuit Judge, in the Circuit Court of Jefferson County and related proceedings in the WV Supreme Court of Appeals

Served as Special Assistant Attorney General representing the State of West Virginia (by intervention) in the matter of U.S. v. Alcan, Inc., in the United States District Court for the District of Columbia, successfully opposing consent order sought by U. S. Department of Justice related to the merger of Alcan and Pechiney, requiring post-merger divestiture of Pechiney WV operations
Successfully represented multiple automobile dealers in franchise termination disputes with manufacturers
Held several faculty positions at West Virginia University (WVU School of Journalism, Media Law, 1997-2003; WVU College of Business and Economics, 1975-1976; and WVU College of Law, 1975-1976)
Author of "Antitrust Law" in West Virginia Practice Handbook (Michie: 1991) as well as articles in various books and journals
Contributing author, American Bar Association (Antitrust Law Section) Business Torts and Unfair Competition Handbook, Third Ed., 2014, Chapter IV - Commercial Disparagement and Defamation
The Baker Street Irregulars Manuscript Series, General Editor, 2008-present
Honors
Named to The Best Lawyers in America ® (Mergers and Acquisitions Law; Commercial Litigation; Corporate Governance Law; Litigation - Antitrust; Litigation - Intellectual Property), 2010-present

Peer-Review Rated AV by Martindale-Hubbell
Recognized by Super Lawyers (Antitrust Litigation), 2011-2017
Recipient of Marquis Who's Who Lifetime Achievement Award, 2019
Named to Managing Intellectual Property magazine's "IP Stars," 2013-present
Named to Who's Who in American Law since inaugural edition in 1979
Named "Outstanding Young Man of Morgantown" in 1979 by Morgantown Jaycees
News
Best Lawyers in America®

,

August 20, 2020

West Virginia Record

,

August 2, 2017
Presentations & Events
Andrew G. Fusco, Panelist:  Investing In IP: What Every Inventor, Entrepreneur and Small Business Owner Should Know

Fourth Annual Intellectual Property Law Symposium

West Virginia University College of Law, Entrepreneurship and Innovation Law Clinic, Morgantown, West Virginia

,

March 14, 2017

Andrew has spoken at the Food and Drug Law Institute in Washington D.C.

He has been a guest lecturer at the West Virginia University School of Pharmacy and West Virginia University School of Medicine.
Articles & Alerts
"Chapter IV - Commercial Disparagement and Defamation, Business Torts and Unfair Competition Handbook," by Andrew G. Fusco and Michael C. Cardi

Third Ed., 2014

American Bar Association (Antitrust Law Section)

,

April 9, 2015