Bowles Rice Adds Attorney Donald Nickerson to Southpointe Office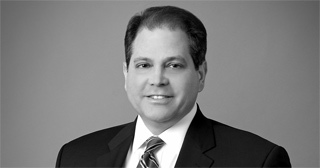 Attorney Donald A. Nickerson, Jr. has joined the Southpointe, Pennsylvania office of regional law firm Bowles Rice LLP. He will focus his practice in energy law and real estate law.
Mr. Nickerson has significant experience advising on issues related to the exploration of the Marcellus and Utica shales, including preparing certified mineral title opinions, drilling and royalty opinions and performing title examinations, with an emphasis on generating title reports with curative recommendations.
"We are delighted that Don Nickerson has chosen to join the growing team in our Southpointe office," the firm's Managing Partner Thomas A. Heywood said. "Don's depth and experience in energy and real estate development will provide another great resource to our expanding client list in southwestern Pennsylvania and beyond."
Prior to joining Bowles Rice, Mr. Nickerson worked for a West Virginia law firm where his practice focused on business transactions and formation, residential and commercial real estate transactions and estate administrations. He previously worked at United Bank, Inc. as a vice president and trust officer, where he was responsible for trust administration in the northern West Virginia market. He also practiced law for five years in Columbus, Ohio.
Mr. Nickerson earned his law degree magna cum laude from Capital University in 1987, where he was a member of The Capital University Law Review and awarded Order of the Curia for academic achievement. He earned his bachelor of science degree from West Liberty State College in 1982.
Bowles Rice has 140 attorneys serving clients from eight regional offices located in Charleston, Martinsburg, Morgantown, Moundsville and Parkersburg, West Virginia; Southpointe, Pennsylvania; Lexington, Kentucky; and Winchester, Virginia.