Practice Areas
Clerkships
Former Federal Law Clerk to The Honorable Frederick P. Stamp, Jr., U.S. District Court for the Northern District of West Virginia
Education
J.D., West Virginia University College of Law (2001)
The West Virginia Law Review
Secretary, Student Bar Association
B.A., summa cum laude, Bethany College (1998)
Admissions
Supreme Court of Appeals of West Virginia
U.S. District Courts for the Northern and Southern Districts of West Virginia
U.S. Court of Appeals for the Fourth Circuit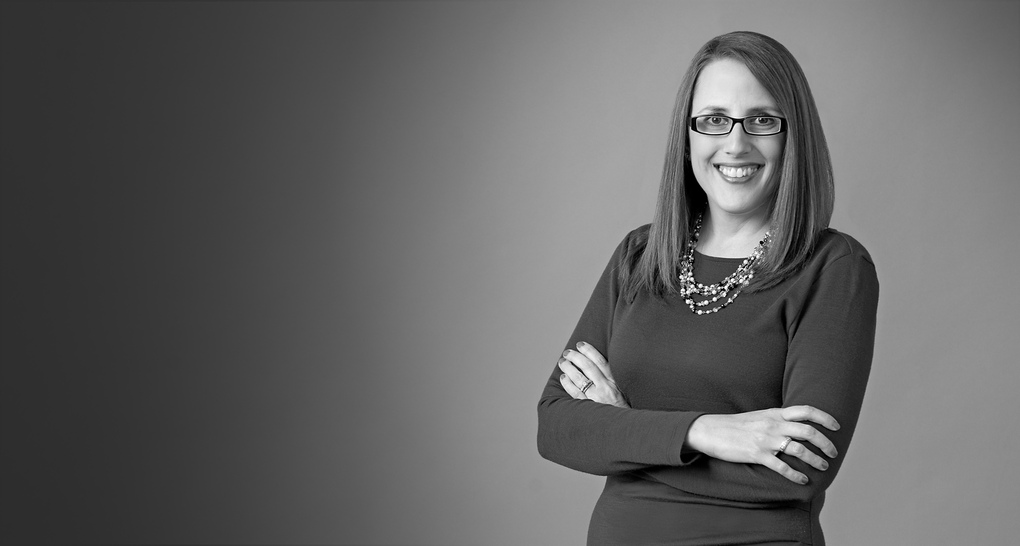 Jill Hall focuses her practice on the areas of employment law and employee benefits, ERISA and ERISA litigation, and she has significant experience in advising employers, insurers and third-party administrators on the requirements of the Affordable Care Act.
She advises clients in the private and public sectors on human resources (HR) matters, and devotes a substantial part of her practice to advising clients on the requirements of the Employee Retirement Income Security Act of 1974 (ERISA) and issues arising in the administration of health and other welfare plans. In addition to drafting, compliance and advisory work, she represents clients in every stage of ERISA litigation from the pre-suit administrative process to appeals in state and federal courts, including the United States Court of Appeals for the Fourth Circuit. She also is experienced in subrogation and reimbursement rights under health plans.
Jill has achieved success for her clients in litigation involving issues of ERISA preemption, fiduciary obligations and claims for benefits. She has achieved summary judgment on these issues for her clients in federal courts in both West Virginia and Ohio and has successfully briefed and argued appeals before the United States Court of Appeals for the Fourth Circuit. Jill has written numerous articles and has presented at various seminars on these issues.
Professional Highlights
Leader, Bowles Rice ERISA Litigation Group
Diversity Partner and Associate Review Chair, Bowles Rice

Successfully briefed and argued ERISA preemption and fiduciary issues at the U.S. Court of Appeals for the Fourth Circuit

Obtained multiple dismissal orders and summary judgment orders for defendants in ERISA litigation and employment cases

Successfully briefed and argued unemployment compensation appeal at the Supreme Court of Appeals of West Virginia

Significant experience providing human resources advice and counseling to employers in the private and public sectors

Authored multiple articles and presented at various seminars on employee benefits and employment law matters
Representative Cases
Prince v. Sears Holdings Corp., 2017 WL 383370 (4th Cir. 2017)

Robinson et al. v. Highmark West Virginia Inc. d/b/a/ Highmark Blue Cross Blue Shield of West Virginia, Civil No. 15-194 (Cir. Ct. Wood Cnty., W. Va. Jan. 11, 2016)

Prince v. Sears Holdings Corp., Civil No. 1:15-cv-6 (N.D.W. Va., Dec. 21, 2015)
Board of Educ. of Webster County v. Hanna, 764 S.E.2d 356 (W.Va. 2014)
Special Agents Mutual Benefit Assoc. v. Cowger, 2014 WL 1048546 (N.D. W. Va. 2014)
Feamster v. Mountain State Blue Cross & Blue Shield, 502 Fed.Appx. 278 (4th Cir. 2012)
Guyan Intern., Inc. v. Professional Benefits Adm'rs, Inc., 2011 WL 4975322 (N.D. Ohio 2011)
Feamster v. Mountain State Blue Cross & Blue Shield, 2010 WL 2854302 (S.D. W.Va. 2010)
Thomas v. Wells Fargo Ins. Services of WV, 2010 WL 3702666 (S.D. W. Va. 2010)
Deem v. BB&T Corp.,279 Fed.Appx. 283 (4th Cir. 2008)

Wood v. Acordia of West Virginia, Inc., 618 S.E.2d 415 (W. Va. 2005)
Honors
Selected as a 2017 Elite Lawyer of the South by Martindale-Hubbell and American Lawyer Media

Benchmark Litigation's Under 40 Hot List, 2016-Present
Named to The Best Lawyers in America ® (Employee Benefits - ERISA)
Named Best Lawyers' Lawyer of the Year, 2018 (Employee Benefits - ERISA)
Peer-Review Rated AV by Martindale-Hubbell

Recognized by West Virginia Super Lawyers as a Rising Star (Employment & Labor), 2014-2016

West Virginia University College of Law Order of the Coif
Professional Affiliations
West Virginia Bar Association
Kanawha County Bar Association
Community/Civic Activities
The Health Plan (Board of Directors)
West Virginia KIDS COUNT (Former President of the Board of Directors)